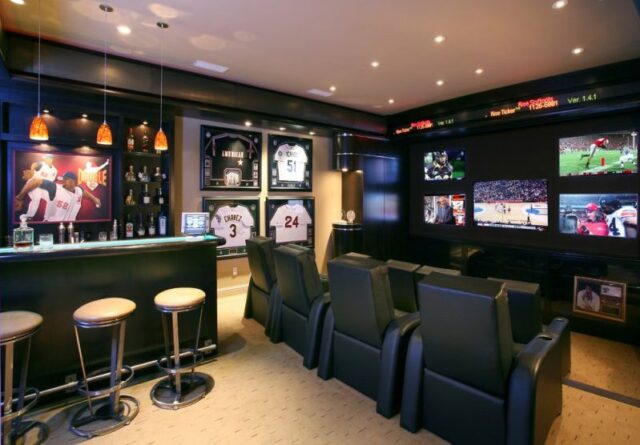 A man cave is a place in their own home where you can have a bit of time for yourself, some peace and quiet and space you can do anything you want. Whether you want to watch TV, play games, workout, meditate, invite your friends or anything else, this is the place to do it.
I personally believe that everyone should have a room like this in their home. The term is "man cave", but it is useful for anyone. It does not matter if you're a man or woman, you should definitely consider building this in your own home.
Assuming that you have decided that you do need this in your life, you have to ensure that you build it perfectly. It needs to fulfill all of your needs, but it has to be done properly. This is especially important if you're working with a small room or with a tiny budget. You can just spend thousands of dollars on a TV and then be left with just a couple of hundreds of bucks for designing the entire man cave.
To help you realize this project that you have in your head while on a budget, we have made this short, but very detailed beginners guide for 2023.
What exactly is a man cave?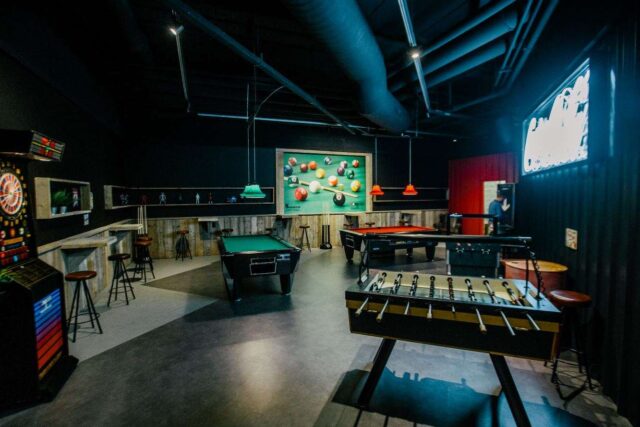 Before we start talking about what you're going to build and what you are going to install in this special room in your house, we will first have to explain to you what exactly it is. To put it simply, it is just a unique space in your own home where you will be away from all of the rackets from your family and where you will be able to focus on yourself. It is the place where you can be as creative as you want, design it in any way you want and equip it with all kinds of gadgets.
Do I really need one?
Now that you understand what the definition of this room actually is, you can start thinking about whether you really needed in your life. Well, the situation can be different for everyone. It completely depends on you to decide whether you actually need a room that's dedicated to you.
If you ever feel like you cannot find some peace and quiet in your house or if you constantly get bothered by your kids, spouse, or parents while you're working, I definitely recommend starting this kind of project in your house.
Choose the location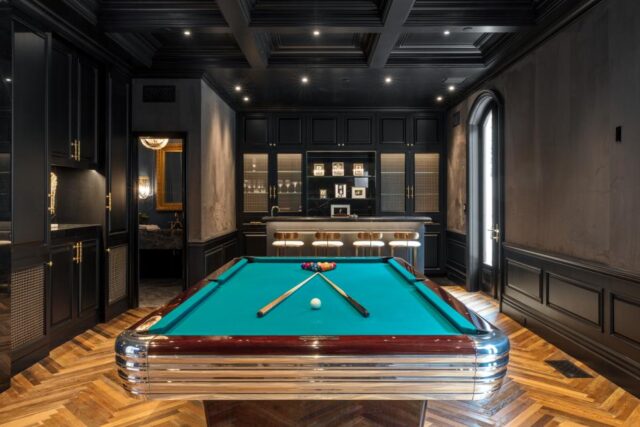 Now that you have finally decided that you're going to build a man cave, it is time to start thinking about its location. It is very important that you find the perfect location where you will be isolated from everyone else. The whole point of this unique room is to isolate yourself from all the noise that is coming from everyone else while also isolating the sounds that you make to everyone else.
This means that you cannot just place the man cave right next to the living room or the bedroom. Assuming that you plan to listen to very loud music, playing video games, watch TV, or having a party with your friends, you will deftly need to find a secluded location.
Find the right size of a TV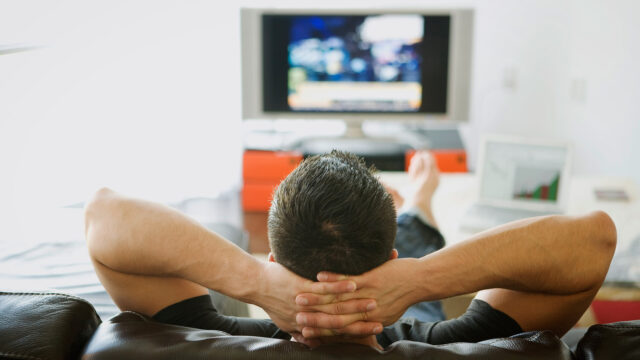 One of the most important items of this entire man cave will be your TV. According to tvaerialinstaller.co.uk, the television will be the focal point of the entire room and everything will be placed around it. This is why it is essential that you first pick which brand you're going to use and the size of your future TV.
This is the place where you will be watching your favorite movies and playing your favorite video games. I wouldn't recommend chipping out on a TV because the whole point is to have the best possible experience. You will need high-resolution to play your video games and a good contrast to watch your favorite TV shows and movies.
Keep in mind, you also have to provide your TV with high-quality content too. Sure, you could just subscribe to Netflix or Hulu, but is that really enough content for you? You should also consider installing aerial TV. I would recommend checking out mikeharrisaerialandsatellite.co.uk to get the best possible quality of channels with your aerial TV.
Comfortable seating
Now that you have the basics of your man cave, the location, and the TV, it is time to think about the comfortability. Do you prefer sitting on a couch, an office chair, or an armchair?
I know working with a budget can be a bit difficult, but it is very important that you invest enough money into comfortability in your man cave. You will probably be sitting three, four, or maybe even five hours a day here. So, do your back a favor and get something that will be both comfortable and ergonomic.
Work on the design
Now that you have invested in the most important parts of your man cave it is time to think about its styling and design. Naturally, it is best that you leave this part of the project last because you're working with a smaller budget which means that you have to spend your money carefully. You can live without a colorful wall, but you can't live without a place we can sit and watch TV, right?
However, that does not mean that you should completely neglect the entire look of this special room. There are some minor things you can do, like adding interesting decoration on the side tables or putting up teachers on the walls to give your man cave a homey look.
You could even try drawing on the walls by yourself instead of printing them because the paint can be a bit expensive.
It might seem like these for points we focused on are not enough complicated to build an entire man cave. But, it is actually that simple. All you need is a place we can sit, a device where you can watch TV or play your games and a style where you will feel comfortable and at home.