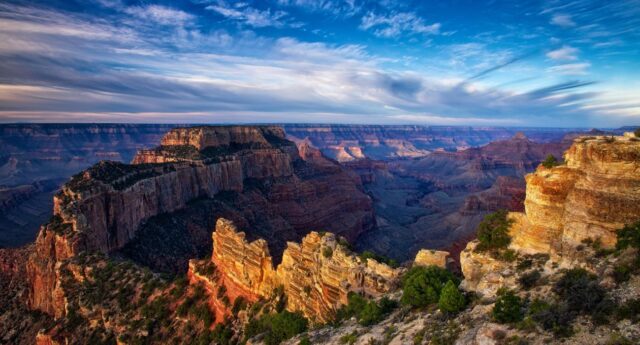 Situated in the heart of the American Southwest, the sunny state of Arizona is filled with natural wonders, lively cities, breathtaking landscapes, and charming little towns.
Landmarks like the Grand Canyon draw in millions of tourists from all over the world, but those who decide to venture deeper into the state will have a chance to discover interesting places and unique sites. The state is home to lakes, mountains, waterfalls, a desert, and much more. It is truly a place that offers a world of possibilities for those who decide to visit.
Places to See
1. Grand Canyon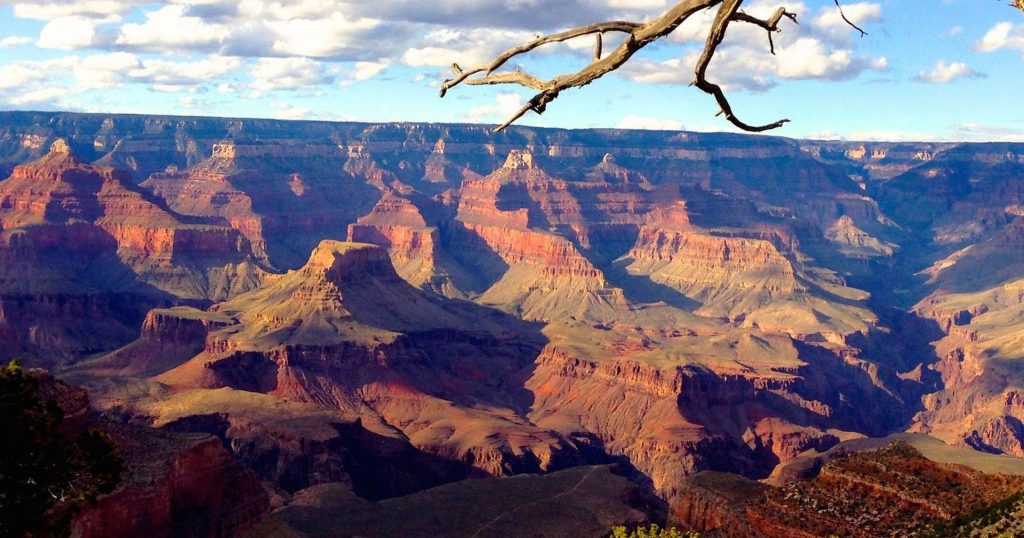 It is impossible not to be awed and inspired by this natural wonder which is nothing less than spectacular. The Colorado River carved out the landscape and the canyon walls glow in the afternoon sun, turning into colors of red, yellow, orange, and everything in between. Standing on the edge of the canyon is truly mesmerizing experience and you will be able to see endless colorful cliffs and deep ravines far into the distance.
2. Sedona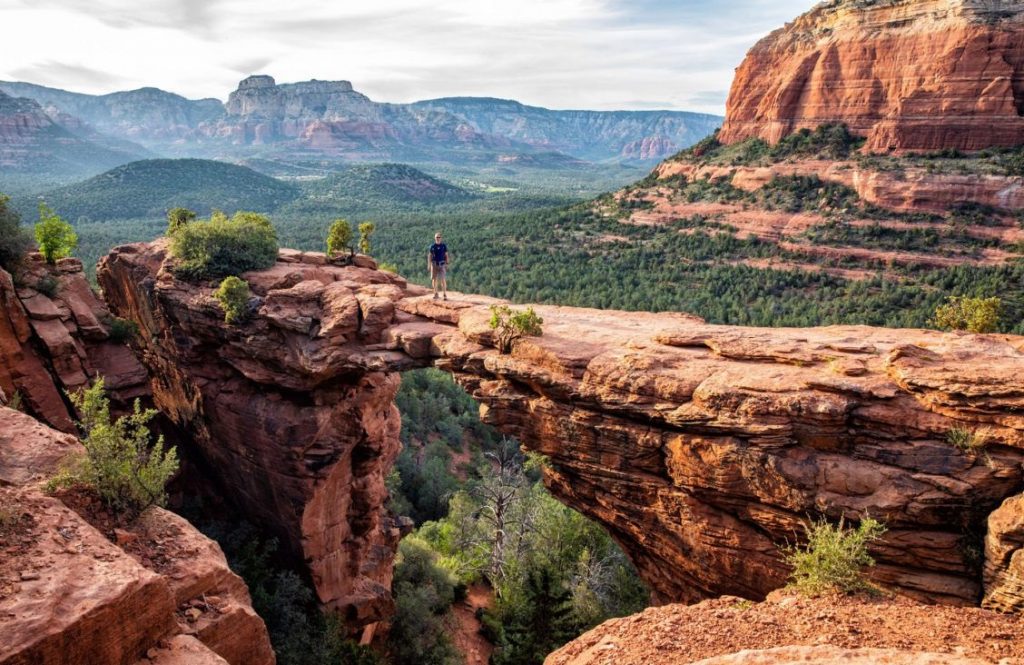 Sedona probably has some of the most beautiful settings in the state. It is surrounded by stunning red rock mountains, steep canyon walls, and pine forests. All around the desert town, you will find great hiking trails or you can take Jeep tours which provide an easier way of getting into the landscape. There are incredible scenic views and a number of ancient Native American dwellings for you to visit and see.
3. Phoenix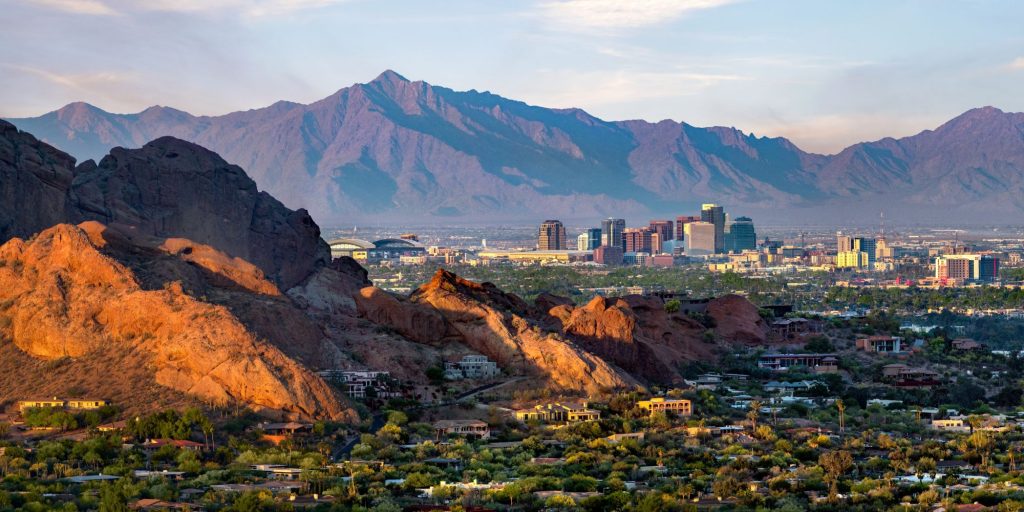 The state's capital offers a large variety of things to do and places to explore. The Phoenix Metropolitan area provides great places for shopping, dining, golfing, outstanding attractions, and desert parks for walking, hiking, or biking. Some of the best places to visit are Frank Lloyd Wright's Taliesin West and the Heard Museum. Areas like Scottsdale and Mesa offer great accommodation options, and you can visit reservations.com for more information.
4. Monument Valley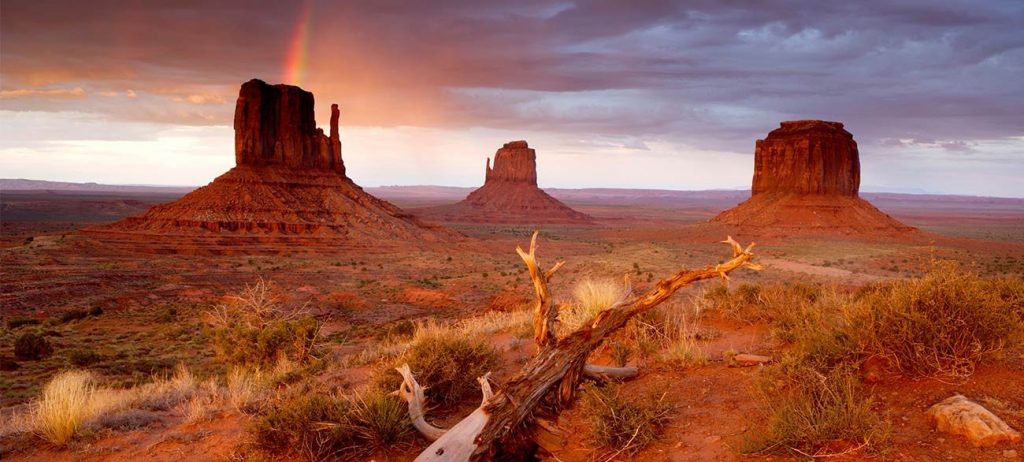 The sandstone buttes that dominate the valley are one of the most iconic images of the Southwest. You will be able to see sand dunes, stone buttes and spires, jagged rock formations, and more. In the middle of the valley, you can find the Monument Valley Navajo, Tribal Park. There, you can take a guided tour and explore the area thoroughly.
5. Glen Canyon National Recreation Area
The stunning region offers a blend of a desert landscape, blue water, and dramatic stone walls. One of the biggest manmade lakes in the USA – Lake Powell is located in the area, making it perfect for both water and land-based activities. One of the biggest attractions is probably the nearby Antelope Canyon and visitors can either walk through a narrow slot canyon or repel down into it. You can visit the Antelope Canyon on guided tours and see its mesmerizing, colorful walls, ones that are often found on postcards or in art galleries
Conclusion
Arizona has warm weather all year, making the state an idyllic getaway whenever you choose it to be. There are so many places to see and things to do, you might want to go back after visiting it for the first time.