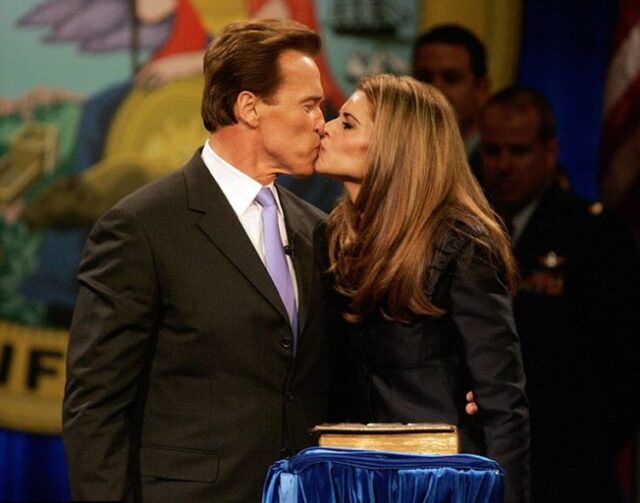 Former Gov. Arnold Schwarzenegger and his wife, Maria Shriver, are to separate after 25 years of marriage, the couple announced today.
"After a great deal of thought, reflection, discussion, and prayer, we came to this decision together," the couple said in a statement released Monday afternoon. "At this time, we are living apart while we work on the future of our relationship."
Schwarzenegger, a Republican who was a bodybuilder and movie star before serving as California's governor from 2003 until early this year, met Shriver in 1977.
Shriver, a Democrat who was a journalist with NBC News before her husband's star turn in the recall election which unseated former Gov. Gray Davis, is a member of one of the nation's most famous Democratic political families, the Kennedy clan. She and Schwarzenegger have four children.
Shriver stood by Schwarzenegger when allegations surfaced during the recall campaign of Schwarzenegger groping other women, helping him beat 134 other candidates in the unprecedented election. She went on to become one of the most visible and active first ladies in recent memory.
Since leaving the governor's office, Schwarzenegger has hinted at a desire to return to his movie career. Shriver, meanwhile, posted a video on YouTube in March in which she described herself as "in transition" and asked her supporters "how did you get through […] your transition?"
"We consider this a private matter and neither we nor any of our friends or family will have further comment," the couple's statement said. "We ask for compassion and respect from the media and the public."