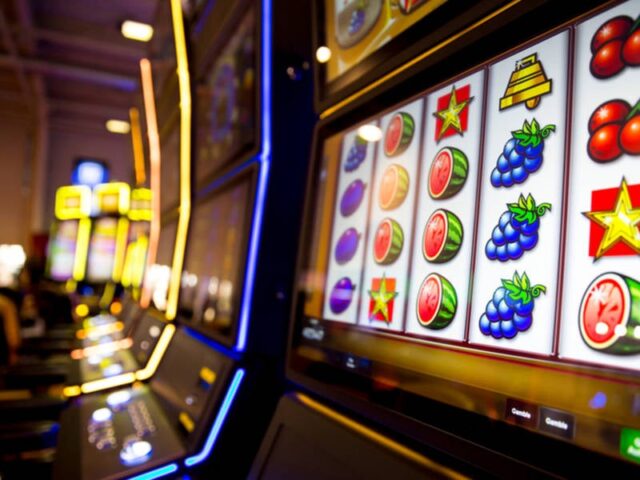 There is nothing stronger than an adrenaline rush. Most of the time, the results of gambling games are based on chance itself. We can describe that as a random activity. A good example would be tossing a pair of dice on the table or let's say ball on a roulette. Some other games, such a poker or horse racing require knowledge and attention.
The majority of gambling games are kept on the local level, while some of a pro-level require a commercial type of organization. The main issue in a lot of countries around the world is illegal gambling. An estimate of $10 trillion stands for an average annual turnover around the world. That amount is very close to the U.S. annual deficit. Furthermore, there is a tendency that the number is going to be exceeded in the near future.
The whole history of slot machines starts with Charles August Fey, an American dude who was born in Bavaria. At the time when he invented his first slot machine (1894) – he was a mechanic in San Francisco. A few years later, in 1898, he created the first three-reel slot machine, called Card Bell. The machine had an automatic cash payout system.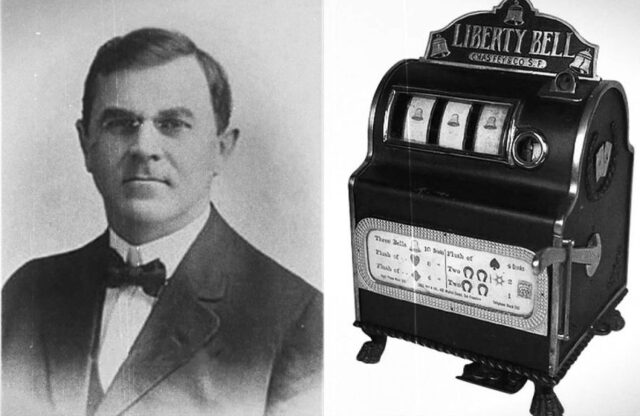 Some other records are showing that the first machine was developed by Smittman and Pitt, back in 1891. Five drums were spinning fifty cards. The dollar was way more valuable than it is today, so it only took a nickel to play the game. At that time, they came up with an idea of removing 2 cards, which increased the house edge.
Cards removed were the jack of hearts and the ten of spades. By doing so, they have reduced the potential of getting royal flush by half. These machines were usually used at the bar. Players did not even gamble for money – only for fun, so the prizes use to be cigars and free drinks. So, this was a "drink winning" machine, unlike the previously mentioned machine which Charles Augustus Fey made.
Right before the First World War, Liberty Bell has continued with the manufacturing process. Now we are talking about gambling in chewing gums, on the machines located at shops and salons. Bar system symbols were introduced, for the first time, for the specific generation of slot machines and this system is still alive even today.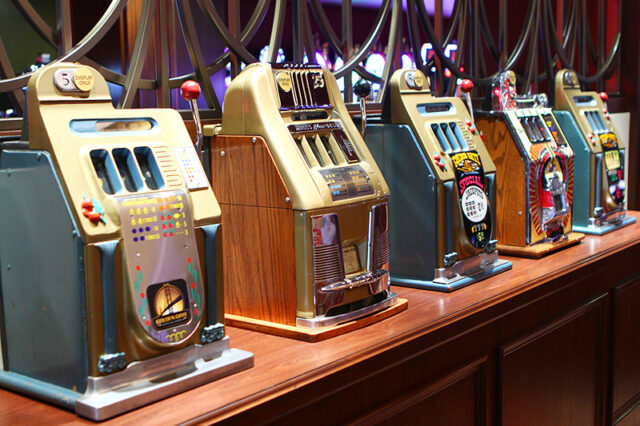 Machines around that time were mostly mechanical and we are talking about a purely mechanical type of manufacturing. "One-armed bandit" term got established by providing some sort of control feeling to players.
Since the 1960s, machines started operating electrically. We are talking about the Money Honey model. The payout of this type of machine was capable of popping-out up to 500 coins. At that time – everybody was hooked up on this game.
The next generation came in the second half of the 1970's. More precisely in the year of 1976 – video sluts got on the market. Fortune Coin, Las Vegas-based company invested in the manufacturing facility in Kearny Mesa, sunny State of California. Sony TV screen was used and modified for this machine.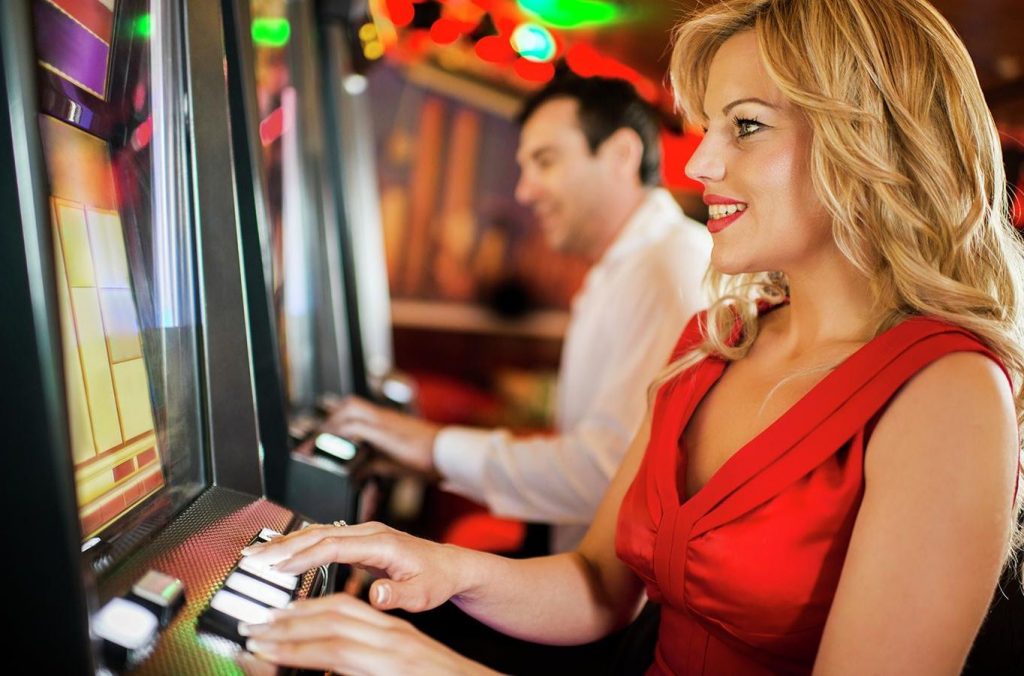 Of course, Hilton Hotel located in Las Vegas was the first one that placed this machine in usage. Nevada State Commission evaluated this machine and established that the manufacturer can place this machine in ongoing usage. Very soon after that, this machine became extremely popular in Las Vegas. IGT acquired this manufacturing company in the year of 1978.
The 1990's use to be real gambling years everywhere in the world. Poker machines were blasting in every single bar. WMS Industries Inc. released "Reel 'em", with a video slot that does feature an additional screen bonus round. Ones this bonus gets triggered – a different screen gets displayed. This is the point where a bonus game takes its turn and dominance. Everybody use to love this bonus round since additional payouts could be won. Roughly, these machines were making over 70% of the total income in Las Vegas casinos.
Furthermore, machines with all kinds of symbols got manufactured. New structures and layouts were running the race against each other. Slot developers are sharing a very large market these days. Fruit machines use to be very popular for a long time. Microgaming has been around for a while, as one of the oldest iGaming software suppliers. At one point they went over 500 titles. They are present online these days with more than 2000 online slots.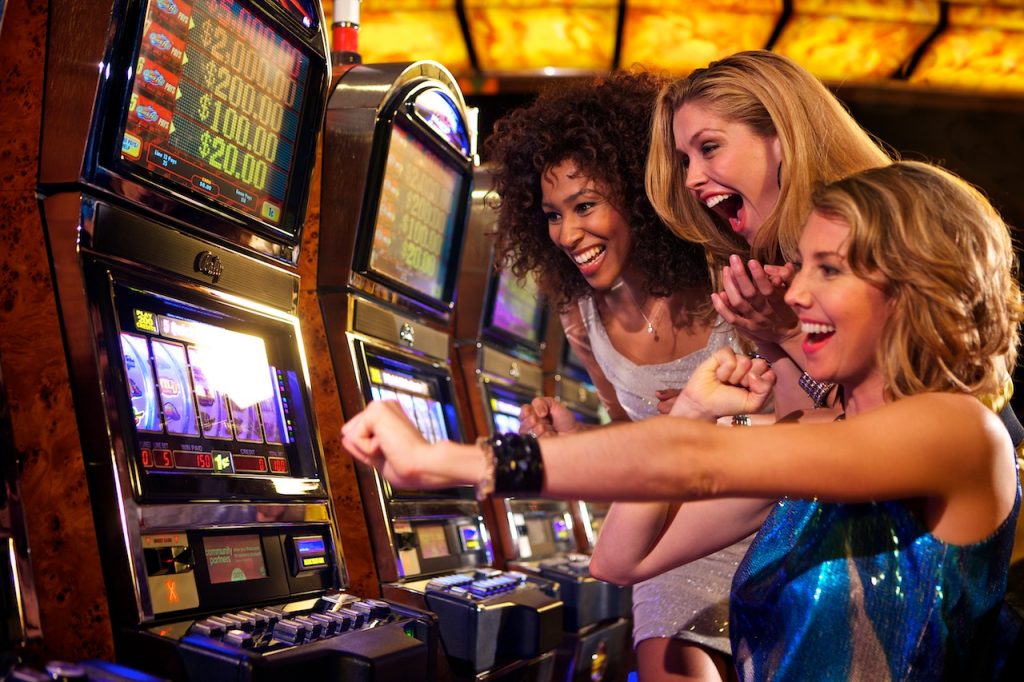 Talking about jackpots, we are about to remember the very first online Jackpot call Cash Splash, created by the same company. Only moderately-high cashouts were available via this jackpot. Maga Moolah replaced Cash Splash with killer prizes. This jackpot game does count millions of Dollars through machines. Huge and massive stands for the largest payout online slot – we are talking about 18mil Euro. Some economies do not even have that much output.
Some websites like 13wins.com, offer an outstanding guide for you to select the right casino over the internet. Players have the opportunity to check reviews, which does help them save time (and even money) in the long run. All the bonuses, promotions and even customer service reviews are listed there. Welcome bonuses are very attractive to new players.
Customer service is always there to help you with all your questions, from the account opening to tax-related matters. It is important to know all the legalities before you get fully involved in online gambling. Watching TV channels showing all the games being played live on TV.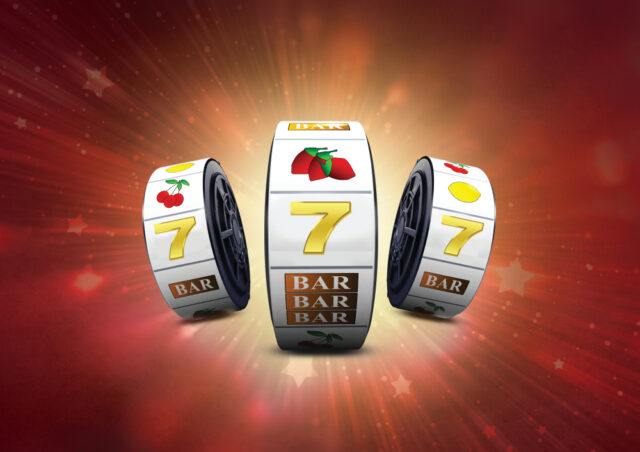 This type of show is not for children, so you should avoid watching it upfront of them. For that reason, broadcasting usually does happen after 9 pm when most of the kids are sleeping. Respecting this part of the requirement does benefit your kids in the first place.
This is not the end. It is expected that machines are going to grow and provide high returns for their players. The future does look more electronic. However, a good old feeling of spinning that wheel by your arm can never be replaced, regardless of convenience which online games can give you. This is why all the casinos in Las Vegas are going to hold them further than citizens 401k.