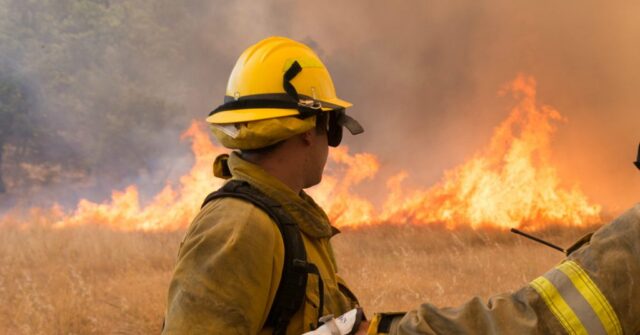 Anthony Valerio, the injured San Francisco firefighter who had been battling for his life at San Francisco General Hospital after sustaining critical injuries during a Diamond Heights house fire, died Saturday morning, Fire Chief Joanne Hayes-White said.
Valerio, 53, and colleague Fire Lieutenant Vincent Perez, 48, were both rushed to the hospital after they were found badly injured during the Thursday morning blaze inside a four-story home at 131 Berkeley Way. 
Perez died upon arriving at the hospital after going into cardiac arrest. Memorial services for Perez and Valerio are still pending.
An investigation into the deadly fire was underway, including an examination into the cause of the blaze.