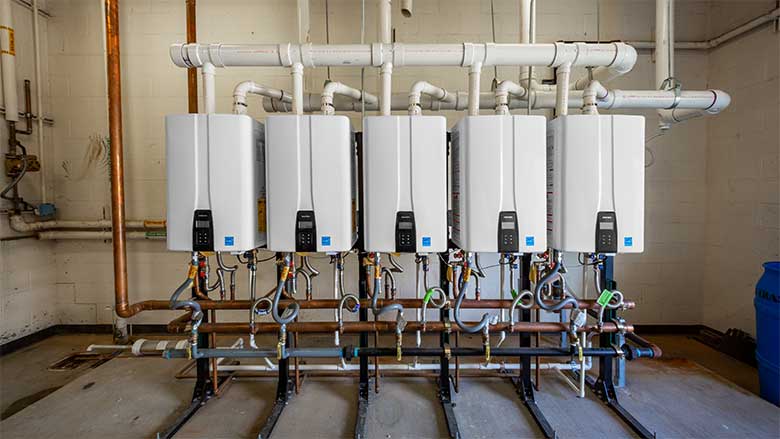 High electricity bills are a homeowner's worst nightmare; apart from causing extreme anxiety about the budget, such extreme amounts in the bills can also pave the way to understanding your home's inefficiencies. A reliable way of reducing your hot water bills, fuel, and electricity is to shift and upgrade to a tankless one. Not only does it come with a multitude of cost-saving and energy-efficiency benefits, but your home can also stay ethical and eco-friendly by reducing energy wastage and optimizing your bets. 
An inefficient heating unit will not only be inconvenient but can damage your property in ways you have not dared to imagine. However, costs become a significant concern for owners on a budget. If you want to know how you can save costs while being technologically updated, you have come to the right place! In this article, you will be familiarized with some tips that can help you save money on tankless heater installations: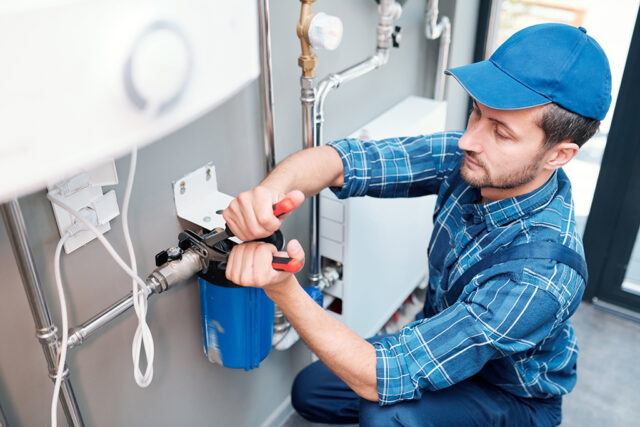 Always, Always, Always Consult A Professional Plumbing Service
Reliable professionals can assist you financially by ensuring you don't overspend on low quality. Leaders in plumbing service and industry can provide licensed professionals and skilled individuals who specialize in quality workmanship. They are patient and courteous, so they listen to your water heater concerns and solve them efficiently. They also emphasize long-term relations by providing exceptional warranties for your service. 
They ensure efficient and optimized plumbing service, repair, installation, and maintenance of tankless water heaters so that you can stay environmentally green and save on long-term costs. Through unmatched warranties, they can also help you save some serious cash. From simple to full-blown repairs and replacements, it will provide a standard of service where electricity bills and water bills are reduced significantly. 
A reliable professional can also advise on your unit brands with superior energy efficiencies, simplicity, and high-powered technology. These professionals are committed to nothing less than top-notch quality and professionalism in the industry, so they can always be relied on.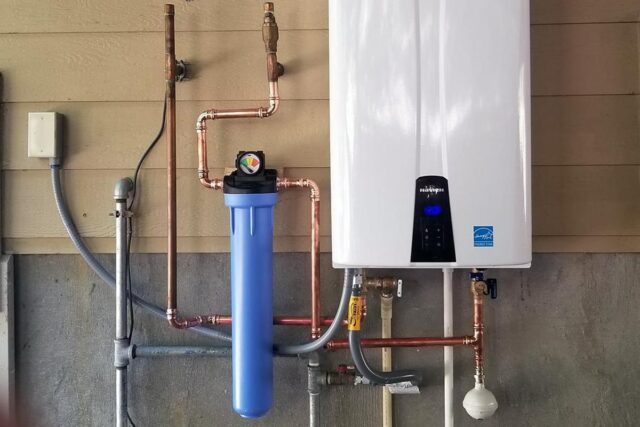 Buy DIY, But BYO Water Heater & Tools
Rather than letting your professional plumber do the heavy lifting with the tankless heating unit, you can save an immense amount of money by Buying Your Own (BYO) water heater before installing it. The costs issued by plumbing services and agencies increase by about 30% when they provide a water heater. By purchasing your tankless heater before the installation, you can save money by reducing the installation costs. 
However, it is always smart to consult your professional plumber in this regard, as certain services tie up with companies to offer tankless heaters at a discount. Ask them about their cost structure, sit with a pen and paper, and do the calculations to see what's more cost beneficial. You may also save on costs by buying and using installation materials from home. 
Dig For Discounts, Coupons, And Warranties
A reliable professional can always be counted upon when it comes to financial savings. Certain plumbing agencies provide flexible payment plans, attractive discounts, and exceptional warranties to save money—these coupons save any amount between $50 to $200. If you are a senior citizen, mentioning this in your first appointment can save you more money. 
Another hidden tip is municipalities often require heater replacements and upgrades. Calling your professional plumber for inspection will give you a bid that can provide all of the installation materials as line items. Having a copy of these items can save up extra money.
To Press Fittings Or Solder, That Is The Question
Soldered copper fittings are typically cheaper than pressed ones. Communicate to the plumber that you need more budget for pressed or pro-pressed fittings. The increase in costs is because of the complexity involved in pressing the fittings and the pressing equipment requirements. 
Solder fittings cost a fraction of pro-pressed fittings, and you can save more on your installation bill. If you are a first-time installer or installing in a different location, you have some good news. Repiping your water heater will reduce material and installation costs.
Conclusion
And that marks the end of all the tips to maximize savings on your brand-new tankless water heater installation. When it comes to high-invested property, it is best to leave the job to a professional. Going DIY may sound like an optimal choice at first, but the simple and half-baked installation can cost you immensely in the future. Saving the budget is one issue, but ensuring quality service is a whole different one. Improper handling by novice people can lead to long-term problems which demand expensive repair.