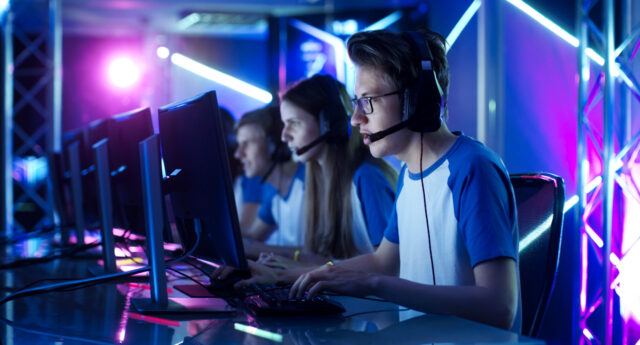 Esports is a growing and progressive gaming industry where skilled video gamers play and compete in leagues. In the same manner of traditional sports competitions such as basketball or football, esports follows competitions across a variety of video games. Contrary to the common perception about esports being the closed league of the 20+ geeks, this industry has a serious potential for future investments and growth opportunities.
Moreover, nearly 400 million people worldwide watch esports both online and in big gaming arenas. Back in 2023, the "League of Legends" World Championship Finals showed that nearly 100 million unique viewers tuned in to the online event, compared to the 98 million viewers of the Super Bowl final.
This article will include an introduction to the esports industry, as well as insights for those interested to find out more about it.
What is esports?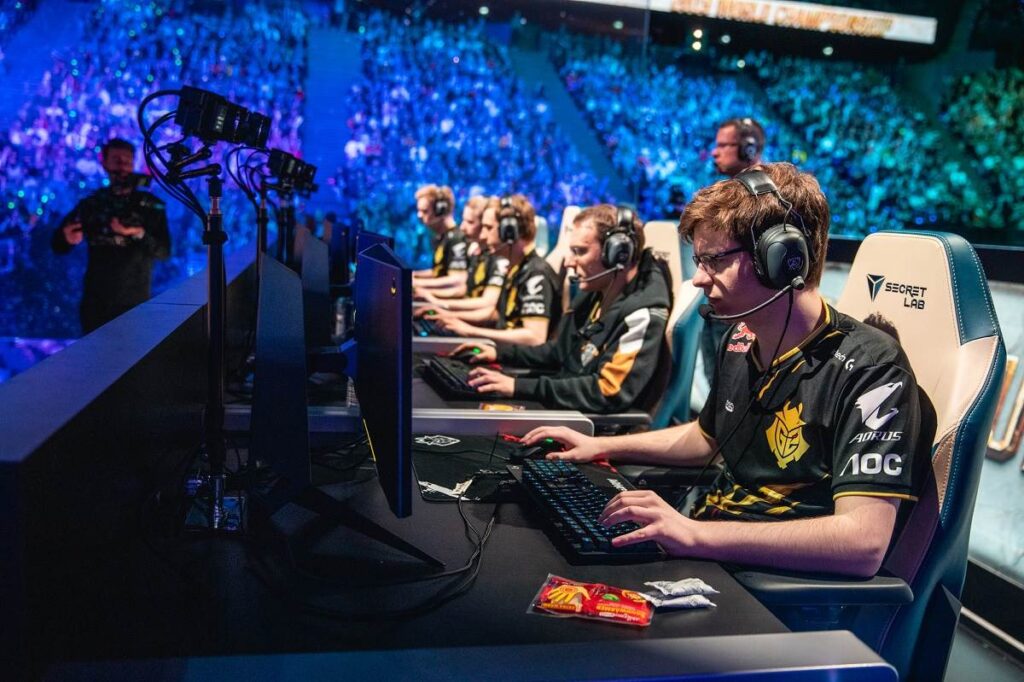 Esports is a shortened term for "electronic sports" that transforms online gaming into a spectator sports event. The experience is similar to watching another sports league like football or basketball, except that teams compete against each other in a virtual environment. This industry includes not only famous video game tournaments such as Counter-Strike, DOTA, League of Legends or Fortnite, but also traditional sports-related games like FIFA and NBA. Individual players can either stream and play independently or join larger teams and organisations to compete for large cash prizes. Teams and players can engage with fans through social media, live-streaming platforms and in-person tournaments.
Whereas traditional sports have physical/notable limitations, esports is more scalable and adaptable because it relies on digital platforms. In esports new games can be with infinitely adaptive dynamics, variances and players. For example, when a new version of Call of Duty was released, players had to transition and learn new multiplayer maps and explore the environment.
The most popular esports genres include multiplayer online battle arenas, where players controlling a single character in a team must destroy the opposing team's main building. Also, here is the real-time strategy where players build an army to gain dominance over a virtual territory and first-person shooter games where players take part in a firefight.
The Gaming Landscape
Becoming a top sports player does not come by coincidence. Many players train up to 14 hours a day to gain quick reflexes and multi-tasking abilities. They primarily have two options in pursuing their esports careers:
1. Streaming: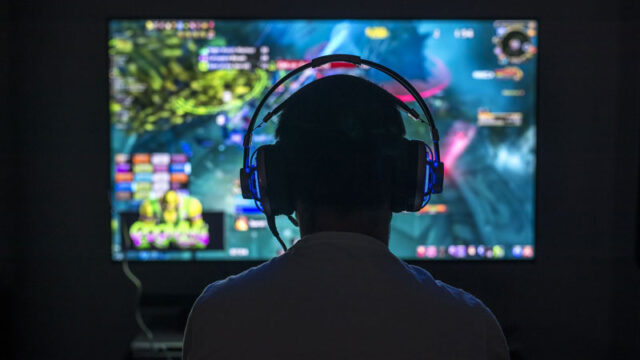 Gamers who live stream themselves as they play video games are referred to as streamers. Platforms like Twitch and YouTube enable them to gain an impressive number of viewers and followers. Even the online casino industry found a way to leverage these platforms with streaming the most popular online casino games. Check out the most popular online slots at SlotsWise to compare the gameplay and offers between different gaming providers. However, not all streamers have the skill to play professionally and run the risk of not profiting from it. Instead, some are better at making a show out of gaming that viewers find it entertaining to follow and subscribe. Streaming channels can create an impressive amount of revenue for the most successful.
2. Professional Engagement: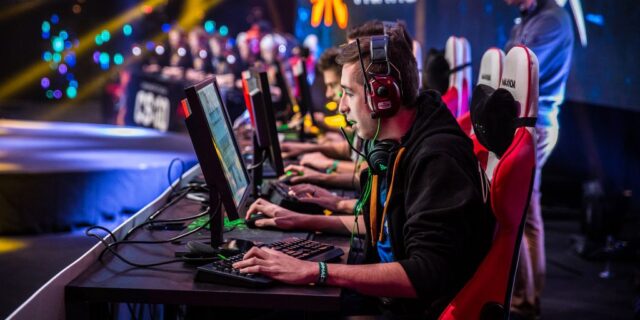 The few talents who rise to the professional player level compete in tournaments all around the world against the best teams. During the journey, they build up a fan base for themselves and the organisations they play for. Successful pro gamers can earn millions of dollars monthly and have the privilege to retire before they turn 30. Generally, esports professionals start and end their careers much earlier than the average professional athlete. Even though it may seem that they're in a much better position than other sports superstars, they face the same physical and mental pressure. After retirement, they may opt to stream, coach esports team or start their own.
Players' unions, sponsored training and college programs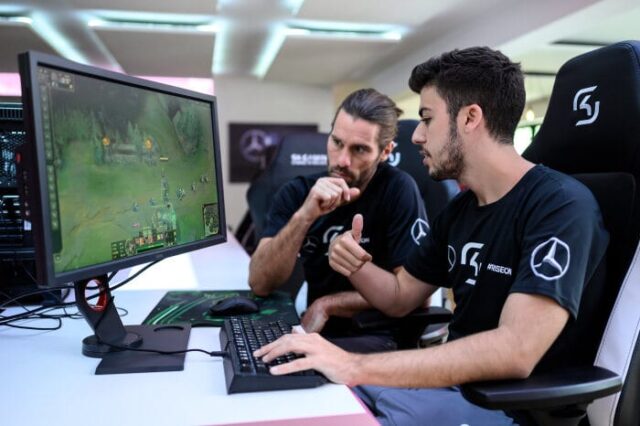 Just as with professional sports, as the industry matures, individual players will become famous and increase their social and economic leverage. How big and powerful this team gets, depends on how the industry grows as a whole. Although the process of improvement and growth will differ from the traditional way of doing sports, the drive for players to negotiate, with teams, sponsors and other stakeholders is inevitable. Esports is rapidly creating superstar players, and along with endorsements for products, fame is always a fantastic base for all kinds of the cultural movement. This sports segment has reached the point where there are going to be similar operations to nurture and develop players who'll bring prestige and admiration, having on mind they are considered as the next Olympics discipline.
In US, large scale sports programs drive major revenue sources and since esports draw a large number of audiences, it only makes sense to treat it as other high-profile sports such as football and basketball. If esports continues on its current trajectory, it only makes sense to create similar programs for college esports athletes with all the benefits and trimmings. Since the platform is virtual, it is more adaptive and does not require extraordinary expensive facilities or additional coaching staff. Since profit is revenue minus overhead, low overhead means potentially fast way to profit-which can make esports an ideal platform.
It can be convincingly argued that esports is a sport equally competitive as others. They require the same concentration, training and competitiveness as traditional sports like football. It is a mind-based sport with limited physical activity, as it's the way in chess.
Conclusion
When we look at esports and its rise in popularity, it reminds a lot of the best days of social media. As users got familiar with platforms like Facebook, Instagram and WhatsApp each saw high traction, but came up with effective monetisation strategies much later. Today, as you may know, these companies are worth billions. Therefore, this is why esports is possibly one of the best investment business opportunities in the coming decade. It is undoubtedly a global world phenomenon, with a continuous growing community of more than 190 million esports enthusiasts. The challenge ahead involves monetising the user and viewer base, which is still in its early stage. Nonetheless, there's a strong possibility that esports will overshadow traditional sports within the next ten years.