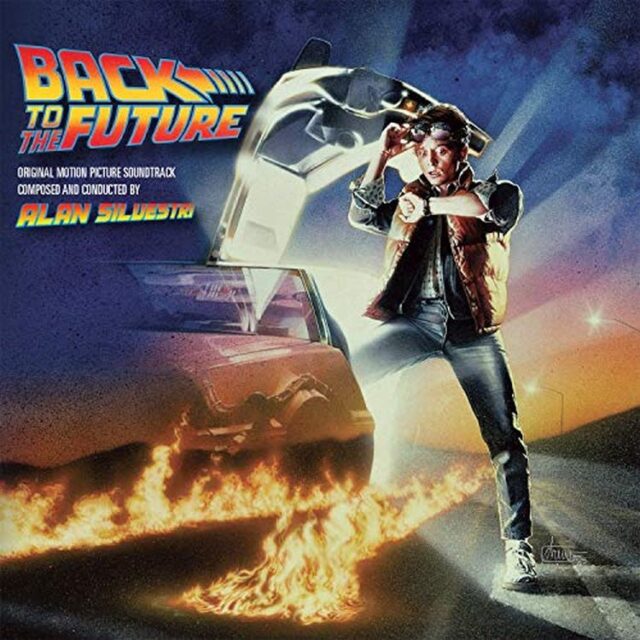 Good movie soundtracks can sometimes go missing, but this is no longer the case for Alan Silvestri's rousing score to the classic Back to the Future, long considered a holy grail among soundtrack collectors.
Since the movie's release in 1985, the only score available has been a paltry 11 minutes on the official album release, followed by 1999 re-recording of a handful of cues. To date, no full score release has ever been commercially available, barring some scattered promotional material that occasionally pops up on eBay.
Now score collectors and Back to the Future fans can breathe a sigh of relief. The Oakland based Intrada Records, purveyor of specialty soundtrack releases (both as a producer and secondhand seller), has released a two-disc edition of the iconic soundtrack. This deluxe release contains not only the entire score from the beloved film, but also numerous alternate takes, most noticeably from before the famous switch from Eric Stoltz to Michael J. Fox for the role of Marty McFly. The alternate takes, while still possessing the rambunctious spirit of the final product, offer a fascinating glimpse into the early (and darker) ideas Silvestri created while working on the film.
In addition to a wealth of new audio, Intrada also didn't skimp on the liner notes, providing detailed and insightful looks into the history and creation of the music. This high standard has been a hallmark of Intrada's Special Collection, a label with over 100 titles that often sell out after only a few days. The label is primarily geared toward the hardcore soundtrack collectors, though with this release of Back to the Future, Intrada got a bit more than they bargained for.
Originally a limited release of only 3000 units, demand for this legendary score was so high that Intrada started the second round of pressings, which have just become available in time for the holidays. Now if only Varese Sarabande would do a full-on release of Silvestri's score to Predator…