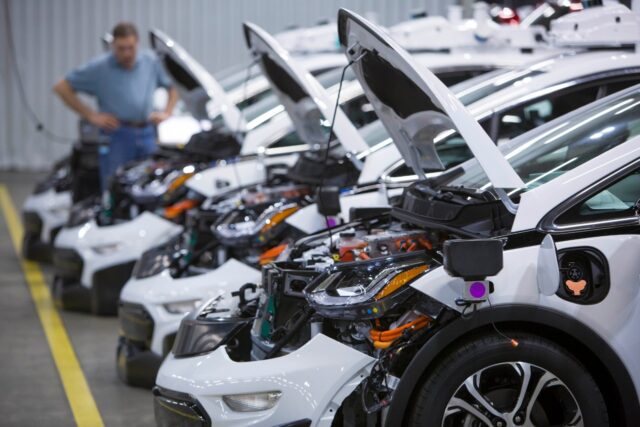 General Motors (GM) has put a lot of work into autonomous and electric vehicles, with the goal of improving the world. With a vision of reducing or even eliminating crashes, emissions, and congestion, these cars have the potential to overcome significant problems.
Why All-Electric Autonomous Vehicles Matter
As per the text above, automobiles that are electric and self-driving can provide a better future. That statement applies to their ability to reduce pollution and save lives by removing human error as a vehicle accident factor.
Given that many crashes have human mistakes as their cause, the potential is big for all-electric autonomous cars to help rather than hinder lives. GM is a manufacturer who is advancing the technology to help make that happen.
In the Beginning: Looking Back at 2016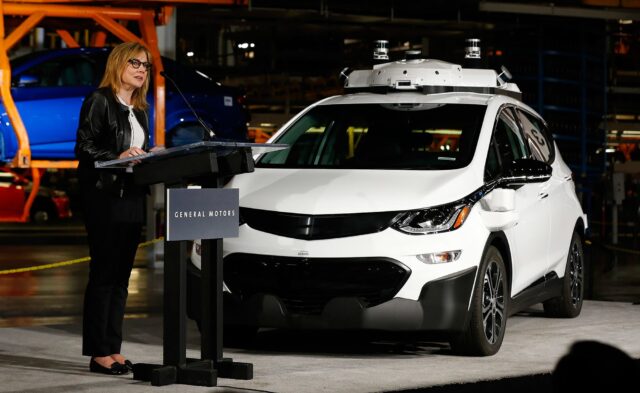 The year was 2016. General Motors bought Cruise Automation, a startup with its headquarters here in San Francisco. Commonly called simply Cruise, the company tests and develops autonomous car tech.
There are varying reports about how much GM paid for Cruise; it was $581 million, according to Business Insider. That is less than the $1 billion figure that some speculated was spent by the leading manufacturer, so Business Insider indicates that the dollar amount was an exaggeration circulated in the media.
By the end of that year, Cruise had put a total of 30 self-driving test cars on the streets in San Francisco and Arizona. As Cruises' Kyle Vogt explained at TechCrunch's Disrupt SF 2016, having access to GM tools has sped up their efforts.
Those test vehicles are Chevy Bolts, as per Vogt at the tech event. Vogt noted that using GM's OnStar service has helped to build data sets to better Cruise's fleet. OnStar provides cameras on vehicles. The Cruise employee base also grew from approximately 40 to more than 100 people.
The Following Year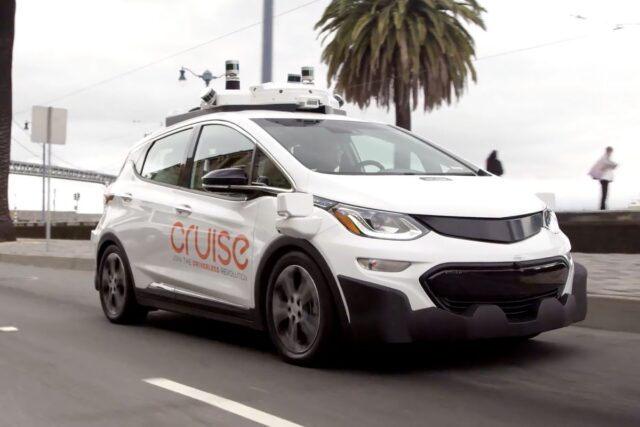 In 2017, GM announced that it would invest in Cruise Automation to expand the operations in California. They would add many more employees, quoting over 1,100 jobs to be added, as per a GM press release on GO-Biz.
That same press release includes the following quote from GM CEO and Chairman Mary Barra: "Expanding our team at Cruise Automation and linking them with our global engineering talent is another important step in our work to redefine the future of personal mobility." Jerry Brown, Cali governor, put aside an $8 million tax credit to GM Cruise to help fund the next phase.
This vision was (and still is) an exciting one. The announcement positioned GM as an engineering leader with a finger on the pulse of transportation technology. Between Cruise Automation and GM engineers, more than 50 Chevrolet Bolt EVs with self-driving tech was tested on roads in San Fran, as unveiled in that same press document.
As for why General Motors wanted to stay in California, the Bay Area is likely the big draw. The metropolitan area is full of tech-savvy firms, so hiring workers who already live there and have the needed skills and experience makes it easier to find the right employees. The job creation that GM provided with their expansion can benefit the economy, which explains Brown's tax credit.
More About 2017 Activities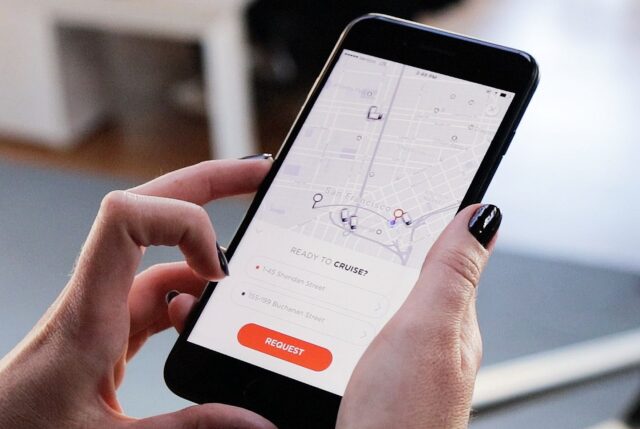 In addition, 2017 was the year that Cruise Automation unveiled its new HD mapping system to improve driverless cars even further. The Wall Street Journal (WSJ) wrote that a high-definition mapping team at Cruise would work on adding this system to test cars being manufactured.
Those maps combine LiDAR, visual, and radar details to provide precise details, down to the millimeter. Having this extra feature in a competitive auto industry provides a way to stand out from the competition, including auto car tech firm Waymo.
While mapping is new to GM, the manufacturer is not new to providing modern cars with the innovative sensors necessary for high-def mapping. Furthermore, GM's test cars through Cruise had grown in number, as mentioned earlier.
Cruise also began offering the "Cruise Anywhere" service in beta mode, solely to their employees in 2017. This ride-hailing service using Chevy Bolt EVs operated via a smartphone app, with staff members' ability to go anywhere in San Fran on any day of the week. This test mode would be the first stage toward a rideshare application, as per Electrek.
As Electrek clarified, engineers were still required in the front seats as the vehicles were being tested. They were running up to 24 hours a day, with some employees using the Bolt EVs as their primary mode of transport, rather than their own cars or public transportation. There was no date disclosed by Cruise as to when the service would be available to the public.
Onto 2018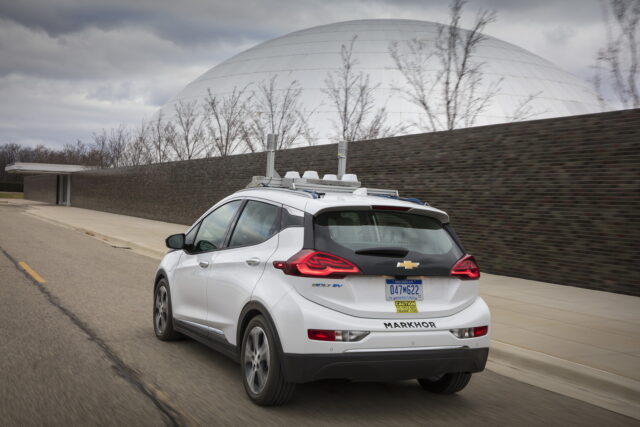 The next year, another announcement came from GM's Cruise. As reported by TechCrunch, SoftBank unveiled they would invest over $2 billion into the company. In addition, GM would add $1.1 billion.
The reason was explained as being to be able to deploy self-driving cars at scale soon. Bringing on SoftBank as an investor would help with the vision to eradicate crashes, emissions, and congestion on the road by transitioning to a fully automated driving environment.
As TechCrunch outlined, SoftBank's Vision Fund would provide the investment in stages. It would be $900 million in the first round and then $1.35 billion the next time. By the end, the Vision Fund would have a 19.6% share as stakeholders in GM's Cruise.
Later in 2018, GM Cruise announced that Honda would invest in them too. The investment figure was $750 million, with an additional $2 billion in the company over the following 12 years, reported WSJ in October of that year.
The addition of Honda would provide additional resources to transform mobility through the big-scale development of autonomous-vehicle tech. Cruise now had General Motors, SoftBank, and Honda as its partners, making it a force to reckon with.
A month later, in November 2018, Cruise got a new CEO. It was Dan Ammann, who had been President of GM.
Changes in the Transportation Industry: Then and Now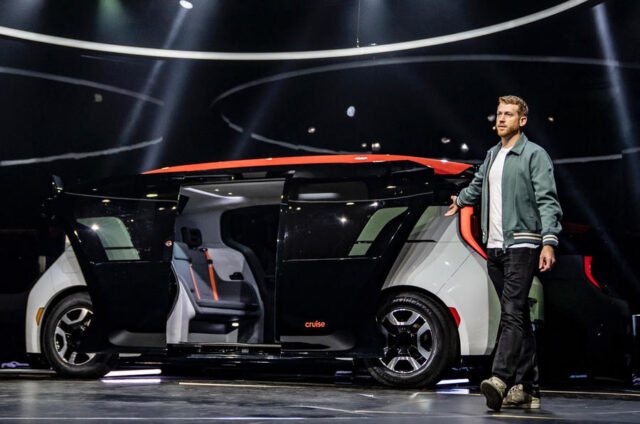 With updates in technology, including the move to autonomous and electric vehicles, there is a need for highly-educated workers. They must be flexible in thinking, able to problem solve in new areas, and have a passion for learning about theory and the practical application of technology.
For those who have an interest in advanced mobility, whether it be working in an environment like GM's Cruise or another one, enrolling in a specialized educational program is a great way to do so. For more details, visit this site to find out why an MS Engineering-ECE-Advanced Mobility degree is one to consider applying for to advance your career.
Among the Kettering, alumni is General Motors CEO, Mary Barra. Like Mary, the work you do can take the auto industry to the next level, with the potential to lessen car accidents and emission concerns.
The future of vehicle manufacturing and production is sure to be like no other that has been seen. With its roots in SF, California, Cruise Automation has been an innovator whose development has been followed each year by those who are eager to keep up with developments in the transportation industry.
Along with the autonomous vehicle developments, there have also been parking assist programs and adaptive cruise control systems. They rely on sophisticated sensors to get the vehicle safely to the destination or park it.
While some car developments have been pushed back because of COVID-19, according to US News, they will still go ahead, only at later dates. From many months to a new model year, there are delays. As per the US News list, the future clearly has more electric cars than gas-powered ones. Watch for new models to come to the dealerships soon.
Conclusion
An advanced engineering degree is one that looks toward the world of tomorrow to make things better for the next generation, both on the road and off it. There are many different jobs to take with an MS Engineering-ECE-Advanced Mobility Focus degree, including electrical engineer, software engineer, engineering technician, autonomous vehicle operations expert, and design verification engineer.
Jobs relating to autonomous vehicles are sure to grow in the future as this type of technology becomes more mainstream. With many people looking to get from Point A to Point B in more convenient, safer ways, there will be an increasing focus on driverless and electric vehicles.
By planning for the future of transportation and building your career toward it, you can get the education now to support the career that comes after graduation. Start thinking of the trends and where job growth will be, including in the area of personal mobility.
The future world of car models and different modes of transport is exciting to think about, and you could be at the forefront of it all if you have the right education for jobs relating to it. Whether you are in California or elsewhere, the career opportunities in the transportation industry await you.