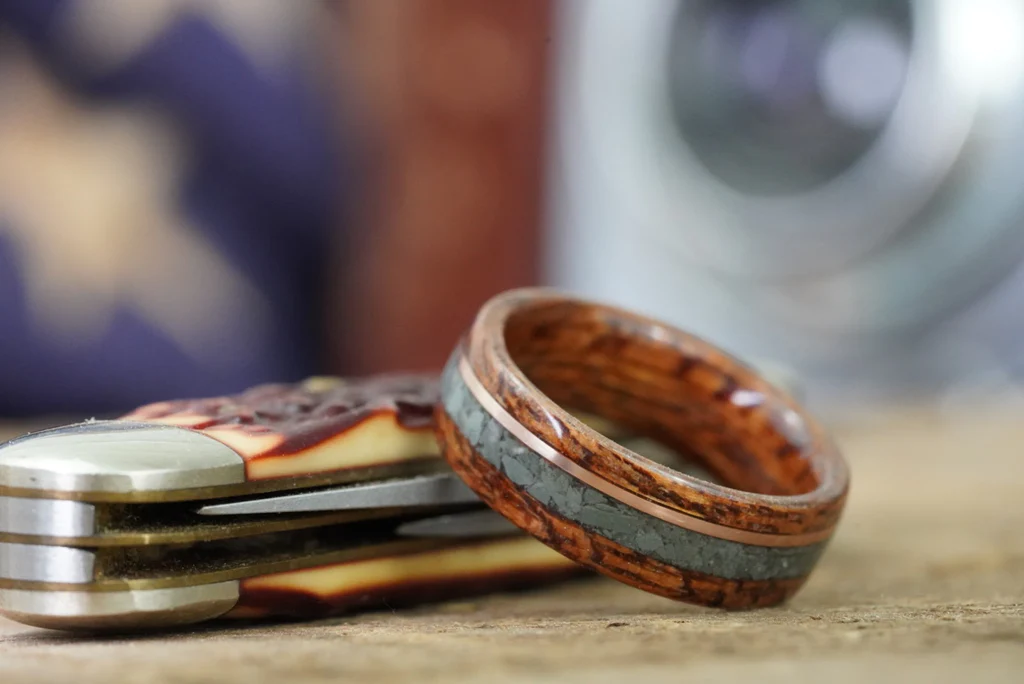 Wedding rings made of wood sound like a unique, slightly strange concept. Most of us are familiar with rings made from gold, silver, and other precious materials. However, wooden rings are gaining popularity, and many people turn to this eco-friendly option as they tie the knot.
Are they suitable for you? Keep reading to find out!
Advantages Of Wooden Bands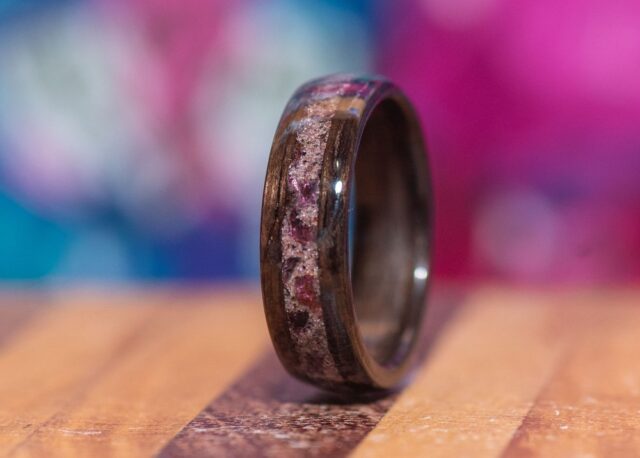 Wooden bands are eco-friendly because they're made from renewable natural resources that have little impact on the environment. Trees do not need to be cut down to make these pieces; only a branch is necessary. They can be made out of recycled objects as well.
Moreover, wooden rings are hypoallergenic and great for individuals with metal allergies. They're more comfortable than traditional ones because they don't get hot or cold as quickly as metal ones.
Wooden rings are much less expensive than traditional, so they're great for anyone on a budget.
What Are Wooden Bands Made Of?
Wooden bands are made of various types. It depends on the desired appearance. It's carved into a gorgeous design and then sealed to protect it from the elements.
You'll often see the following ones used to make rings:
Oak Wood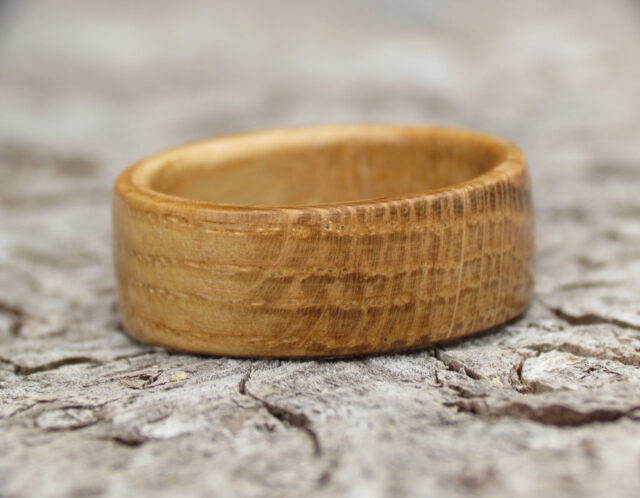 This thick grain one is long-lasting, stains well, attractive, and fantastic when blended with sleek metal.
Chestnut Wood
You can expect this type to be durable and boast a dark, beautiful appearance. It's excellent for neutral bands.
African Padauk Wood
You'll instantly notice the distinctive red color of this type. It's heavyweight, resilient, smells fantastic, and has an exceptional natural luster and texture.
Zebra Wood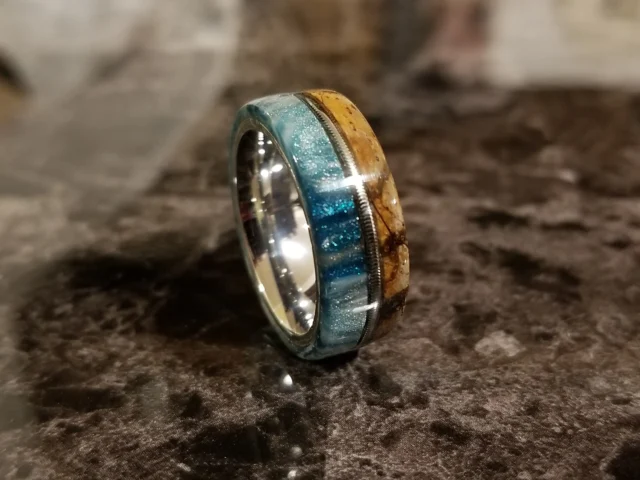 Light brown wood with darker, wavy grains that resemble stripes, you can't go wrong with Zebra wood as it offers a rough texture with superior rot resistance.
Hawaiian Koa Wood
This type has a coarse, long-lasting texture and comes in many colors, such as golden or reddish brown.
Other quality woods include walnut, cherry, pear, teak, black apricot, or dogwood. Get your Koa wooden rings right here at woodsmanjewelry.com.
How Wooden Bands Are Made Durable?
Other enduring materials are often used in addition to creating these unique jewelry pieces. The most common include titanium, tungsten, and ceramic.
Across the board, you can expect these three metals to offer the following three advantages:
Scratch-resistant
Unparalleled hardness
A finish that will never fade
Titanium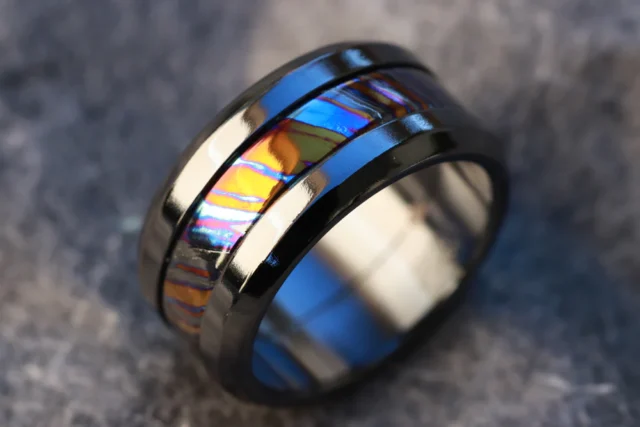 Titanium is inexpensive, lightweight, and hypoallergenic. While light, it doesn't bend like gold or silver, making it extremely difficult to turn. The disadvantage? Titanium cannot be resized because of how difficult it is to bend.
Tungsten
Tungsten bands are popular because of how affordable yet high-quality they are. Scratch-resistant, you don't have to worry about your tungsten band looking worn after a few years. It's strong, long-lasting, and pleasing to the eyes.
Many people who work with their hands prefer tungsten bands because of their durability. The downside to this material is that, just like titanium, tungsten bands can't be resized or cut.
Ceramic
This material is inexpensive, scratch-resistant, strong, and smooth. It strengthens a wooden ring while providing a brand-new, attractive look. The disadvantage of this material is that it can't be resized and can shatter if it's dropped from a drastic height.
Different Types Of Wooden Rings
Let's explore the different designs when it comes to wooden material. You'll come across most commonly solid, bentwood, and wood inlay.
Solid Wood
This ring is when a block of wood is carved out into a ring. It's a simple process but not very durable in the long run. However, these are gorgeous because they make it possible to see the wood's end and edge grain. Because the process is so straightforward, solid wood bands are typically cheaper than other forms of wooden rings.
Bentwood
Bentwood is when thin strips of wood are bonded together to form a ring. This method makes the band more vital and more durable. Bentwood bands are less likely to break due to their many layers. They are much thinner and have a more consistent look than clunky solid wood rings. Bentwood is typically better if you plan to wear your ring daily.
Wood Inlay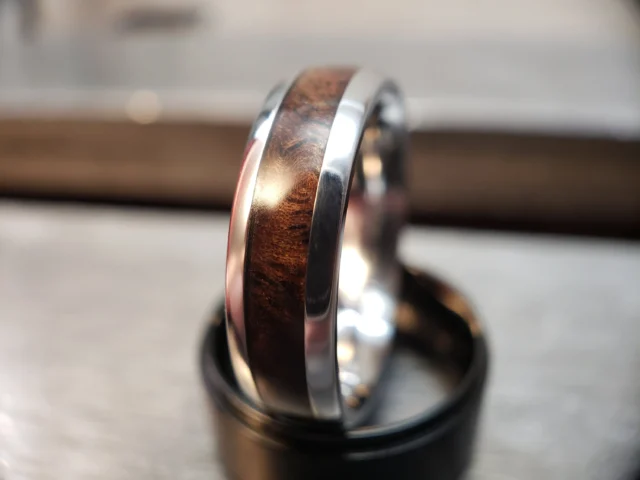 It is achieved when the wood is placed around a metal center. For instance, tungsten bands would fit this category. Other materials can be used in wood inlays as well, such as ceramic bands. Wood inlay bands are probably the most popular style because they're stable and exquisite. These rings also require way less maintenance than bentwood rings.
Are Wooden Wedding Bands Vegan-Friendly?
Wooden wedding bands are typically vegan friendly because they are made primarily from wood and other organic materials. However, sometimes the finishes include products made from animals or insects.
For example, shellac is created using the secretions of Kerriidae insects (also known as Lac insects). Most Lac insects live in Indian forests.
There are plant-based finishes that do not use any products from animals or insects. Beeswax is sometimes used in the wood finishing process to help polish the wood. If using these products concerns you, you can ask the ring makers about what vegan-friendly finishes they might have.
Shopping For A Wooden Band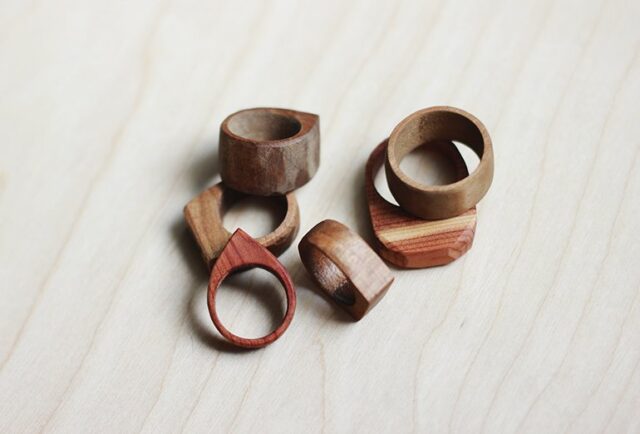 When shopping for a wooden band, remember that they are hand-crafted and require an actual artisan to create the final piece.
Sizing is also crucial because wooden rings cannot be resized easily. It would be best to be 100% sure that you have the correct ring size. Otherwise, you might end up having to exchange or order another ring.
Pay attention to the wood you use because each has distinctive qualities. The one you choose will affect the ring's color, pattern, and texture. For example, if you select black apricot wood, your ring will come out darker with very little shine. If you use other materials, think about their durability. For instance, tungsten bands are typically more durable than ceramic bands.
Consider the process used to create your ring. If you know you want a ring that will last, consider a bentwood or wood inlay band because each of these forms has a longer lifespan.
Final Thoughts
Wooden wedding bands are an excellent option for virtually everyone. They are affordable, lightweight, and can last many years with proper care.
Environmentally conscious individuals will love that they're made using renewable natural resources, and vegans will admire that no animal products are necessary to create the bands.
People who want a fashionable design will choose from various colors, textures, and materials. Combining metal and nature will create a modern rustic elegance reflecting the wearer's love of the outdoors.
With so much to offer, wood wedding bands are worth purchasing.