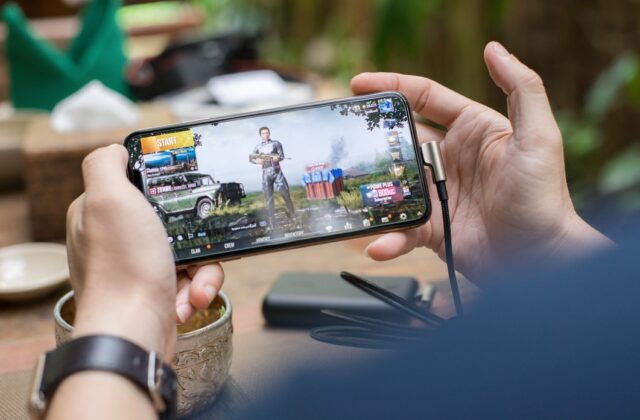 While you mobile phone might not be the first thing you think of when it comes to fighting games, game design for the mobile platform has expanded hugely in recent years. In fact, the mobile gaming sector is expected to grow larger than the console and computer gaming sectors combined by 2025.
You can find a huge range of games being produced for the mobile platform, from engaging mystery games to tax your brain, to story-driven games that put you right in the middle of the narrative.
Sometimes, however, you just want to work off a little stress by mashing some buttons and punching some pixelated faces, and only a good fighting game will scratch that itch. To help you out, we've put together a list of the 15 best mobile fighting games.
Street Fighter IV: Champion Edition
Let's start with the big daddy of fighting games, Street Fighter IV: Champion Edition has been hugely popular since it hit digital stores in 2017. It's compatible with iOS and Android and you can even attach a Bluetooth controller.
All your favorite characters are here and the game manages to capture the nostalgic feel of the original Street Fighters on a much more portable system.
Mortal Kombat Mobile
Coming in a close second, Mortal Kombat Mobile is much more brutal and violent than Street Fighter. The mobile game is based heavily on the console release of Mortal Kombat X so expect a similar roster and the 3 versus 3 tag-in format for multiplayer.
Injustice 2
Based heavily on the Mortal Kombat games, Injustice 2 finally answers the question of how would win in a fight between Batman and Superman, or in fact a match up between any on the Justice League.
Alongside the popular campaign mode is a PVP arena where you can take on others online.
Dragon Ball Legends
A game with a power level over 9000, Dragon Ball Legends lets you recreate your favorite fights of any of the Dragon Ball sagas using your favorite characters. The game itself also has a new story and an innovative card system that spices up the core fighting mechanics.
EA Sports UFC
The Ultimate Fighting Championship (UFC) has come a long way from its no-holds-barred, no weight categories free-for-all that was first held in the McNichols Sports Arena in Denver, Colorado.
Since that time, the UFC has reformed itself from spectacle brawl into the king of fighting sports, displacing boxing and wresting, spawning a number of well-regarded games, and gathering in some high profile sponsors and partners like Pokerstars and Harley Davidson.
EA Sports UFC is one of the best-regarded fighting games on mobile, featuring 70 fighters, both male and female, and some of the best graphics available in a mobile fighting game.
Samurai Showdown II
If you're a fan of old school SNK Fighting Games, you'll love Samurai Showdown II. A great throwback to older weapons-based fighting games, Samurai Showdown II gives you a roster of 15 swordsmen, a PVP mode, and customizable buttons.
Real Boxing 2 Rocky
The original Rocky Boxing for the Xbox was regarded as one of the best boxing games to have ever come out, and Real Boxing 2 Rocky carries on that good reputation with easy to use controls, mini-games, boss fights with characters from the films, and the ability to create your own character.
Real Steel World Robot Boxing
The Real Steel film might not have been the success its producers wanted it to be, but in a reversal of the normal routine, the branded mobile game of the movie is actually very good.
Real Steel World Robot Boxing lets you customize your fighting robot, has a multiplayer mode, several boxing styles and techniques, and a range of other game modes for you to enjoy.
Prizefighters
If you enjoyed the original Super Punch-Out on the SNES, then you're going to like Prizefighters. Very much a spiritual sequel to Punch-Out, Prizefighters features similar retro graphics, simple controls, a progression system, and they are working on a multiplayer mode.
SNK Corporation Fighting Games
If you want all of your old school SNK Corporation fighting games in one place then this arcade collection is the game for you. Enjoy titles like The King of Fighters titles, Samurai Showdown games, Garou: Mark of the Wolves, and Fatal Fury Special.
Unlike a lot of modern mobile games, there are no in-app purchases, just a single purchase with a lot of good games.
Transformers: Forged to Fight
If you've ever wanted to see what would happen in a fight between Transformers that didn't involve watching one of those terrible Michael Bay films, then Transformers: Forged to Fight is the best way to find out.
It's a licensed product, so you can build your fighting team from Autobots, Dinobots, Maximals, Decepticons, and Predacons.
The King of Fighters '98
One of the few challengers to the fighting game crown that gets passed between Tekken, Street Fighter, and Mortal Kombat, The King of Fighters '98 is SNK's flagship fighting game and, despite coming out in 1998, is still an excellent title today.
Marvel: Contest of Champions
Like a fair few titles on this list, Marvel: Contest of Champions lets you take your childhood superheroes and smash them together. What makes Marvel: Contest of Champions stand out from the others is the fact that it uses a 3v3 mechanic and a gacha rewards system.
Real Boxing: Manny Pacquiao
Fronted by boxing legend Manny Pacquiao, Real Boxing: Manny Pacquiao is the first boxing title on this list to attempt any sort of realism. There are both single-player and multiplayer modes and you can create, customize, and train your own boxer before they get into the ring.
Mayhem Combat
If you're looking for Super Smash Brothers on a mobile platform then Mayhem Combat is the game for you. The fights happen in real time with up 10 players getting to play at once using Mayhem Combat's roster of weapon or special power-welding fighters.