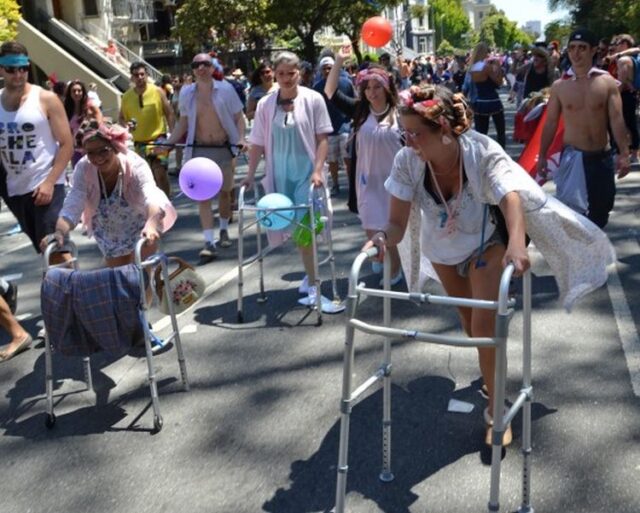 Some came dressed like Waldo, pirates, or the Super Mario Brothers.
Others came wearing nothing at all.
Tens of thousands of costumed revelers crowded sidewalks and streets Sunday morning for the 102nd annual running of the Bay to Breakers 12K footrace, a quintessentially San Francisco event that brought out fun, frivolity, and — despite an official ban on alcohol — booze-fueled partying on the streets. 
The unseasonably warm weather led to even higher turnout than usual, leaving a 7.46-mile east-west corridor from Downtown San Francisco to Ocean Beach crowded as far as the eye could see.
The competition part of the 12K run was finished long before the buzz set in for many participants. Ethiopian Tolossa Gedefa Fufi, 23, completed the course in 35:01, while Diane Nukuri-Johnson, 28, of Burundi won the women's race in 40:12.
Despite a beefed-up police presence, authorities reported no problems other than several arrests for public intoxication and unruly behavior. However, a man suffered life-threatening injuries when he fell four stories from the roof of a Fell Street apartment during a race watch party.