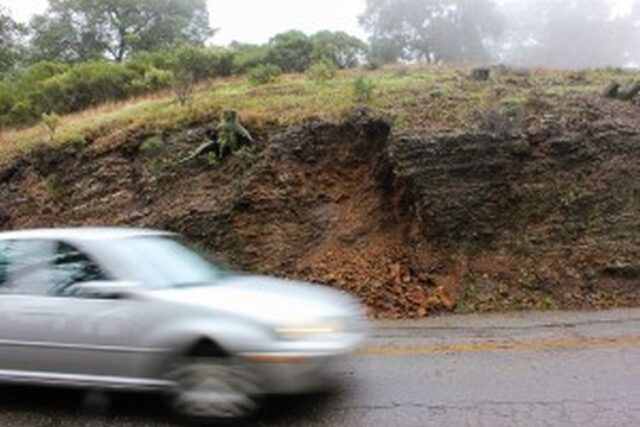 After a brief respite from an onslaught of stormy weather Saturday morning, another powerful storm to moved into the Bay Area at night bringing with it more rain, wind and the prospect of flooding along two swollen rivers.
Heavy rain began falling during the evening hours Saturday. The brunt of the storm, the third in the past four days, will strike Sunday morning, according to the National Weather Service.
Flood warnings have been issued for the Napa and Russian Rivers, and public safety agencies have warned residents and property owners to prepare for the potential of flooding. The Napa River was expected to over top its banks near the town of St. Helena Sunday afternoon, the National Weather Service said.
The Russian River was expected to reach flood stage early Monday morning in the community of Guerneville in Sonoma County.
Both rivers have historically been prone to flooding after several days of intense rain.
High winds could also pose a problem for falling trees and power lines. The National Weather Service forecast called for wind gusts of up to 50 miles per hour along the coast and in higher elevations of Northern California. A flash flood warning was also issued and remains in effect through Sunday evening.
Two storms which blew into the Bay Area Wednesday and late Thursday brought down dozens of trees and left tens of thousands of residents without power.