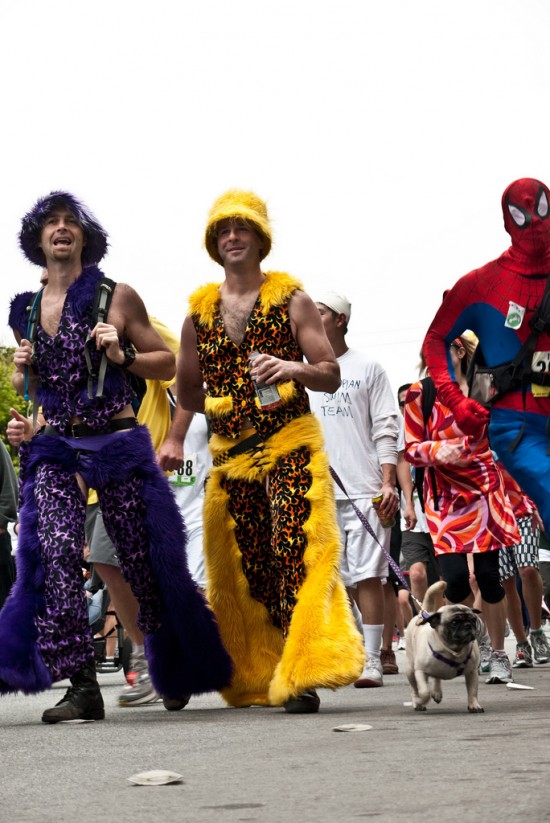 To the naked runners — and those who chose to wear nothing but the boxers and bikinis — it must have been pretty darn cold for you during Sunday's 99th running of the ING Bay to Breaker's race in San Francisco.
But it didn't really matter, did it?
From the Bay to the Ocean, an estimated crowd of 60,000 runners navigated all, part or some of the footrace route. Many of them ran, others walked and even more stumbled up and down the Hayes Street Hill and through Golden Gate Park with plenty of booze in hand.
It seemed like there was more beer flowing in the street than water and Gatorade, some runners remarked.
"I had no idea how crazy it gets," said Rich Uyttebroek, a first-time runner. "It really is a moving frat party."
For those out there keeping track: a new record for the foot race was set by Lineth Chepkurui, a 22-year-old Kenyan, who finished the 12K (7.5 mile) race in just 38 minutes and 7 seconds.