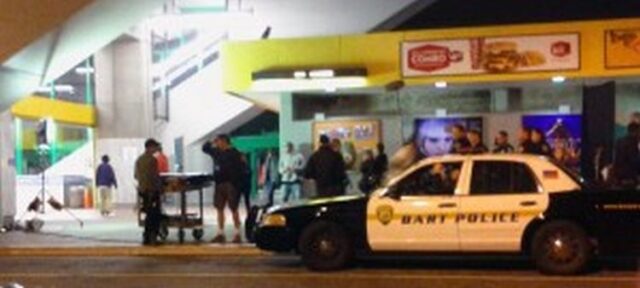 A movie about the New Year's Day 2009 shooting of BART passenger Oscar Grant by a police officer has been selected to compete for the best dramatic film in the 2013 Sundance Film Festival, festival organizers announced Wednesday.
"Fruitvale" depicts the hours before Grant's slaying by BART Police Officer Johannes Mehserle at the Fruitvale BART Station in Oakland. The shooting was captured on numerous cameras by witnesses and immediately went viral on the internet.

Academy Award winner Octavia Spencer and "Chronicle" actor Michael B. Jordan play the roles of Wanda Johnson, Grant's mother, and the shooting victim respectively.
The production is one of 16 independent movies selected for the US dramatic film competition, the Sundance Institute, which organizes the film festival, said.
The film is directed by Ryan Coogler, an Oakland native who wrote the screenplay at a Sundance Screenwriters Lab. Filming was done at several BART stations in the East Bay and in Downtown San Francisco in July and August.
The movie is currently in post-production and is expected to premiere at the Sundance Film Festival, which will be held in Utah from January 17-27.