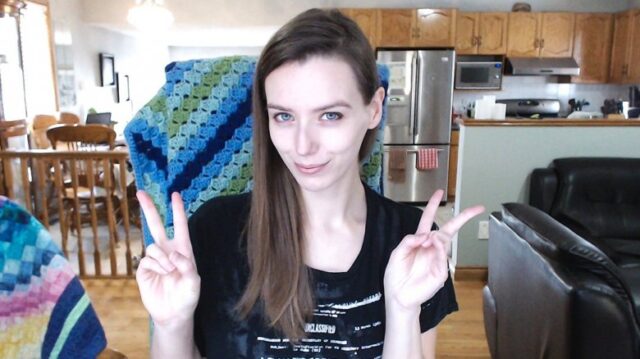 Professional gaming is becoming more and more mainstream. Players, or as they are called e-athletes, now have to look out for their brand ambassadors and sponsors, and not just themselves. There is a lots of money in the game, but there are players who got in and couldn't handle things.
Sometimes those fails were caused by poor judgment, and sometimes players got a little bit too greedy and wanted more money, more fame or more influence. Let's take a look at top 10 of them who failed.
Sonic And Ax.Mo
Match fixing is not something new in the competitive world. In eSports game Dota 2 seems to be one of the games where that kind of behavior is common. Leonid "Sonic" Kuzmenkov and Dmitri "Ax.Mo" Morozov used to play Dota 2 for Team Dx. Their betting activity drew attention of eSports Integrity Coalition (ESIC), Uprise Champions Cup, and sports data company Sportsradar.
After the pair was being investigated, it was found out they were throwing games for personal profit. After that, the pair was baned from competitive play in Dota 2.
"It is always depressing to see young eSports athletes succumb to the temptations that match fixing presents, but I remain hopeful that this decision will send a powerful deterrent message to eSports athletes."
sAviOr
Ma "sAviOr" Jae Yoon is one of the best StarCraft: Brood War players. Also, he was one of the main match-fixing people during the infamous scandal of Korea's Brood War in 2009. He was trying to bribe professional gamers to intentionally lose. In 2013 Korea eSports Association (KESPA) asked Blizzard to ban him worldwide. Ma was approached by a gaming academy owner, a professional soccer player, and a mobster, and asked to use his connections to bribe gamers.
Billy Mitchell
Billy Mitchell was referred as the "video game player of the century" once by the Washington Post. In the documentary The King Of Kong in 2007, he seemed to be arrogant, underhanded, and aloof. He was accused of knowingly lying about his scores.
In February 2018, on Donkey Kong Forum, it has been explained that his scores were accomplished on an emulated MAME version of the game Donkey Kong, and not on the original arcade hardware. After that he was banned by Twin Galaxies, the official organization for video game records.
MsSpyte
Coryn "MsSpyte" Briere achieved the rank of Grandmaster in StarCraft and was invited to join the ROOT eSports organization. Just three months after taking the next step in her eSports career, she decided that she doesn't want to do it anymore.
"Playing [on that level] is not an enjoyable thing. If you're losing you're unhappy and if you're winning you're content. You're never just like, happy", Briere told Kotaku. She now works in art and marketing.
Hai Lam
Back in April 2015, team Cloud9 took the second place in the North America League of Legends Championship Series. But it just stopped there.
On the Cloud9 blog, Hai Lam, the team capetain, wrote: "My wrist injury is something that I simply cannot ignore. It limits my ability to play as much as I need to and my ability to improve."
He was no longer the team capetain, but he moved into a management role.
Burns
In 2005, a 13-year-old Matthew "Burns" Potthoff started competing in Call Of Duty tournaments. He soon transition to professional CoD player and played for many eSports teams, including Team Curse, Cloud9, and Team Liquid. He was a professional gamer for ten years and after that he decided to switch to manager role for eUnited.
Life
Kotaku called Lee "Life" Seung-hyun "the best StarCraft II talent of his generation". In 2012, when he was just 15, he won the Global StarCraft League Championship. Four years from that, Korean sports authorities arrested him for participating in gambling and match fixing. After the incident, he was banned by the Korean eSports Association for life.
Locodoco
Choi "Locodoco" Yoon-seop was the coach for the Golden Guardians League of Legends team. After making an inappropriate comment to a female employee of Riot Games, he was fired. His personal story was not inappropriate for the setting he was in, and it was interpeted as sexual harassment. He later apologized.
Vasilii
Li Wei Jun was known for his nickname Vasilii in League of Legends circles. He had a contract with Chinese team Newbee and was regularly streaming on Twitch. One night he accidentaly streamed his attack on his girlfriend.
On that night, his girlfriend was offering him some advice in managing the stress, after which he flipped his desk over and got up. In the video, you can hear her yell: "You're beating me for this?"
After everything and police coming to his door, his girlfriend claimed he was breaking objects in the room and not beating her. Yet, Newbee fired Li after the incident.
Dellor
Vaughn was regularly streaming on Twitch and was a professional Overwatch player for Toronto eSports. In one of his streams he lost control because of belief his opponent was cheating, and started screaming the n-word for about thirty seconds.
Later on, in an apology, Vaughn tried to justify his behavior by saying that he was tired and angry, and those were the reasons for his offensive and shocking behavior. Of course, that didn't mean much to Toronto eSports, who let him go immediately.
Vaughn said that he was done with eSports, but was very present on Twitter and Twitch. Yet, there are almost none chances any pro team would take him after that video.