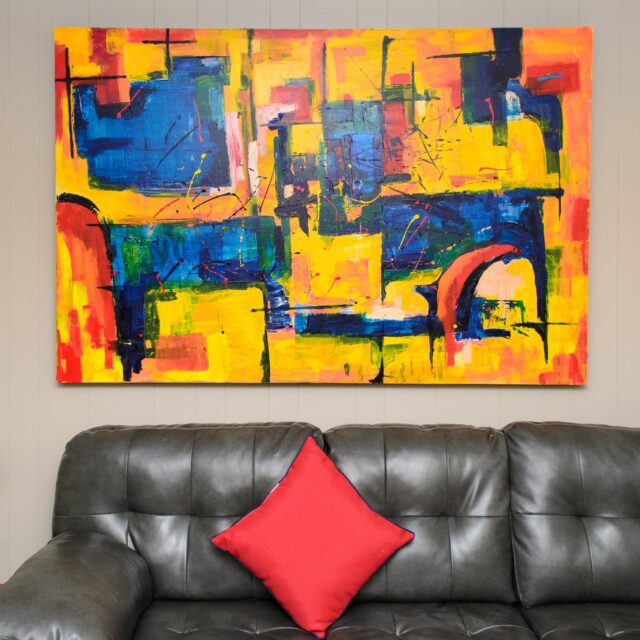 Wall décor plays an important role in home décor and creates a perfectly pleasant ambiance. But, what's the right piece for your walls – a tapestry or a canvas print?
In this post, we'll share with you all the different forms of wall art. Read on and find what complements your home décor:
1. Wall Decals
Wall decals are popular because you can put them on the wall and remove them later when you want. With choices ranging from impressive kitchen art to relaxing Zen quotes to splendid designs for nurseries, you'll find wall decals in all categories.
In addition, wall decals are less expensive compared to many other décor items. Since you don't need any holes in the wall, these are good for those who rent a home or apartment. You can put them over and over in different areas in your home.
2.   Wall Panels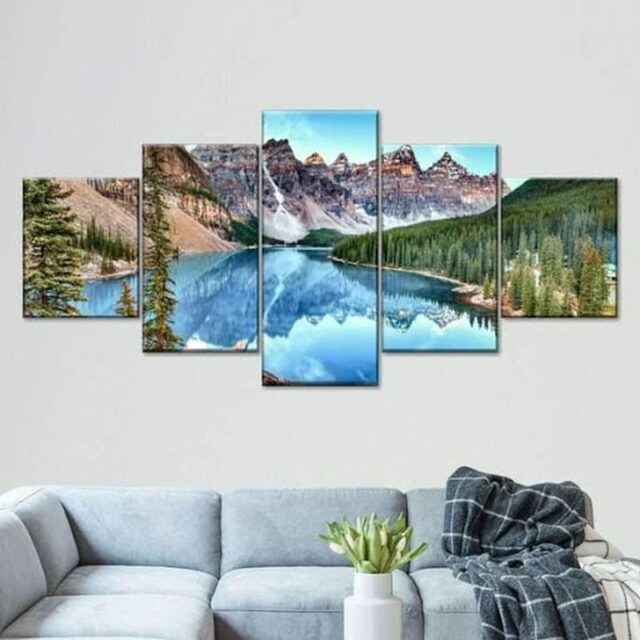 Source: Elephantstock
Do you have a wide blank wall? Well, that could be a great canvas for wonderful wall panels. These large-scale art pieces span across the entire wall. You can even hang them around a particular corner of the room.
It will make your room feel like an inviting museum of art because of the large size of wall panels. Choose a piece that spans across the whole wall if you want to make a unique statement.
3.  Art Prints
Art prints are very popular because this form of wall art allows you to copy your favorite painting without even buying the original.
Of course, when you choose this type, you may see the same piece of wall art in others' homes. If that's fine, prints may be your best bet to decorate your home economically but beautifully.
Wall art prints are available in all sizes, patterns, and colors. You can find impressive prints to complement your home décor easily.
4. Tapestries
Made using high-quality woven material, tapestries do not generally come framed. You can hang it loose and free from a painted designer rod that runs along its top.
You can choose woven tapestries that present a beautiful design. Alternatively, you can also select a piece that showcases a painting, landscape, or other designs.
Because tapestries tend to be very large, you'll need a large blank wall to display them. It helps ensure that the wall art looks its best.
5. Photography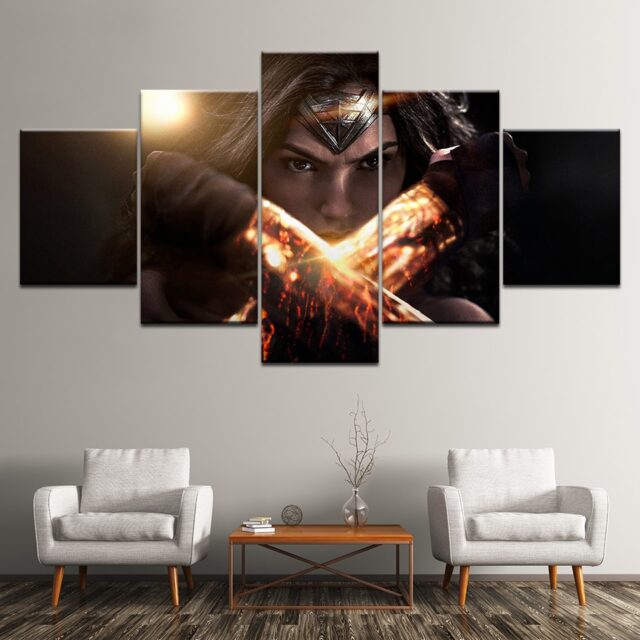 You can choose wall art that features beautiful photography. This classic form of wall art is very common in home décor. While most of us prefer filling walls with our favorite photographs, you can buy pictures printed on quality paper.
Photography wall art looks more realistic compared to other forms of wall art. It is based on actual pictures collected from all over the world.
6. Wall Signs
Wall signs are popular among man caves and teenagers' rooms. These heavy-duty wall displays may belong to a particular brand, a sports team, and or even your favorite travel destination.
When you want to get wall art that feels inviting to your guests and ties into the entire décor, wall signs make a great choice.
They may appear a little off in more contemporary settings. That's why wall signs are commonly seen in home bars and bedrooms, where they fit with a relaxed atmosphere and décor.
7. Wall Posters
Wall posters are very popular in settings like first apartments, dorm rooms, and home theatres. Since these are made of thin paper, you can roll up and store it when not in use.
Thin paper damages easily. So, to make it last longer, you can either mount it on a hard frame or backing. Wall posters are available in a wide variety of styles. These generally feature famous movie artists, musicians, travel places, and almost anything you like.
One best thing about posters is that they are very inexpensive. So, they fit the budget of every individual who wants to out their home with a poster.
8. Canvas Wall Art
Artwork printed on the canvas material is more lightweight and feels higher quality than the one printed on thin paper. While you can easily print pictures in large sizes, getting something oversized and still splendid can be hard. That's when the wall canvas comes into the picture.
Muted noise details allow you to enjoy really large prints without losing details or the appearance. Since it's heavier than plain paper, make sure you get it backed by the right hardware. In this way, you won't have to worry about it falling off the wall.
In addition, handle the canvas carefully because it's easy to punch through it. You may unintentionally grab the middle part and damage it. ElephantStock online art gallery is a great destination to shop for beautiful canvas prints.
Wall Art Styles to Choose From
The most common and popular wall art forms available are:
Floral and Plant: Naturally beautiful flowers, plants, and other botanicals come in so many colors. You can select floral wall art that features colors complementing your home décor.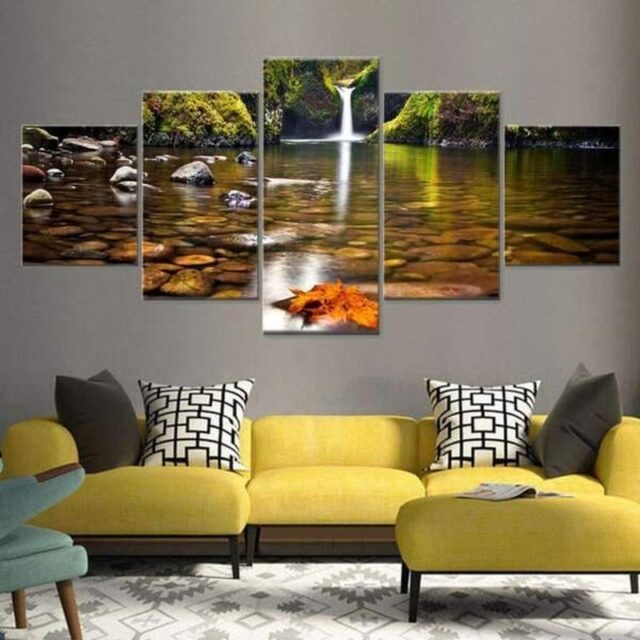 Coastal: Bring the charm of the soft colors and splendid landscapes of coastal living to your home with beach-themed wall art.
Metallic: Add glitz or glamour to your home with metallic art. It will liven up your room and look great in any house.
Animal: Animal-themed wall art adds excitement to your home and makes walls look alive.
Maps: Choose an oversized wall art featuring the world map or a small piece that showcases only your hometown. Maps are great conversation starters.
Bath & Laundry: Displaying art in your bathroom or laundry room has become very popular these days. It's a fun and cheeky way to add something extraordinary to an otherwise ordinary laundry room or bathroom. Choose a print that complements other shades in your home.
Textured: Wall art doesn't always have to feature a photograph. You can draw the attention of your guests with textured art as well. Big, bold letters against a contrasting background will ensure that your message comes across clear and loud.
Hopefully, this post clears the confusion and helps you find the right piece of wall art. Happy home decoration!