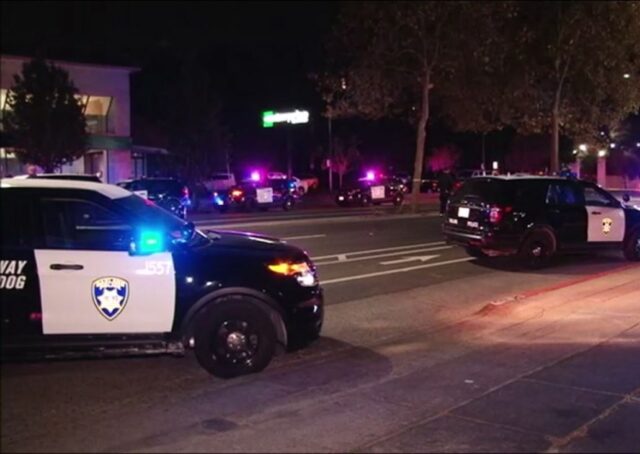 OAKLAND – Nine people were shot at a Downtown Oakland Halloween party early Sunday morning, according to the Oakland Police Department.
Police said they responded to the 1900 block of Broadway St. near the 19th Street BART station and found hundreds of people running from an uptown nightclub around midnight Sunday. Authorities estimate at least 500 people attended the party. 
Police said none of the injuries were considered life-threatening. All victims were transported to local hospitals to be treated for their wounds.
The individual(s) responsible for the shooting has not been identified, police said.