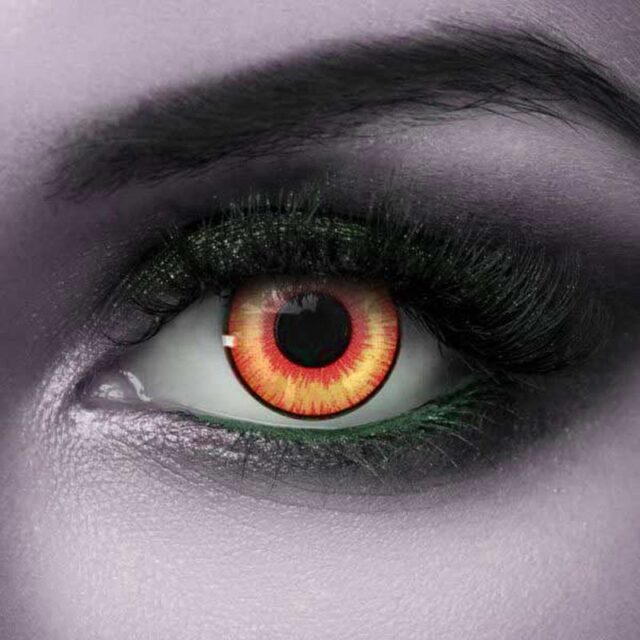 Halloween contact lenses are great examples of special-effect contacts. They have a non-transparent tint that completely masks the natural eye color and they are available in various designs and dramatic colors. The center part of the lens that covers your pupil is clear for you to be able to see. Most costume contact lenses or the novelty ones cover the colored part of your eye – iris. Typically, these lenses are similar to other special-effect scleral lenses, and like red, all-black, white or yellow contacts, they cover both the white part of your eyes and the iris to portray a truly haunting look.
There is a wide variety of Halloween contact lenses at www.CosplayLens.com to choose from for complementing and giving the ultimate final touch to your Halloween costume. You can select a white contact lens, black sclera lenses, cat eyes, and wild eyes. Most TV shows and movies inspire the latest trends in these type of lenses. They include the famous yellow, black, and white special-effect scleral contact lenses worn in the shows. The cat-eyed and the vivid green designs also feature in some prominent movies.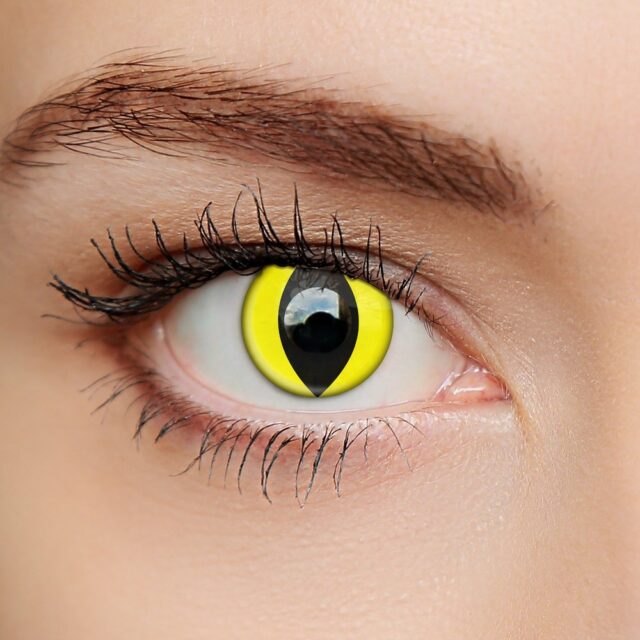 The crazy type of Halloween contact lenses also remains popular. They include supernatural designs like werewolves, cat eyes, zombie, spider webs, and vampires. The lenses are excellent for adding the wow factor to a special occasion or Halloween costume. For a more scary look, choose the neon-glow in the dark UV lenses or the mesh-look contacts.
When the spooky season is just about to start, many people always look to purchase Halloween contact lenses. It is a chance for everyone to be creative and fun; if you have never tried them out, think about how to buy the best without any mishaps.
It is evident that around this time, many small retailers and high street corner shops stock the cheap colored contact lenses. Nevertheless, they may not adhere to the same safety standards as other well-known contact lens retailers; eventually, you face the risk of an eye infection. It is advisable to only purchase lenses from approved manufacturers of contact lenses who abide by the strictest regulations concerning safety and health.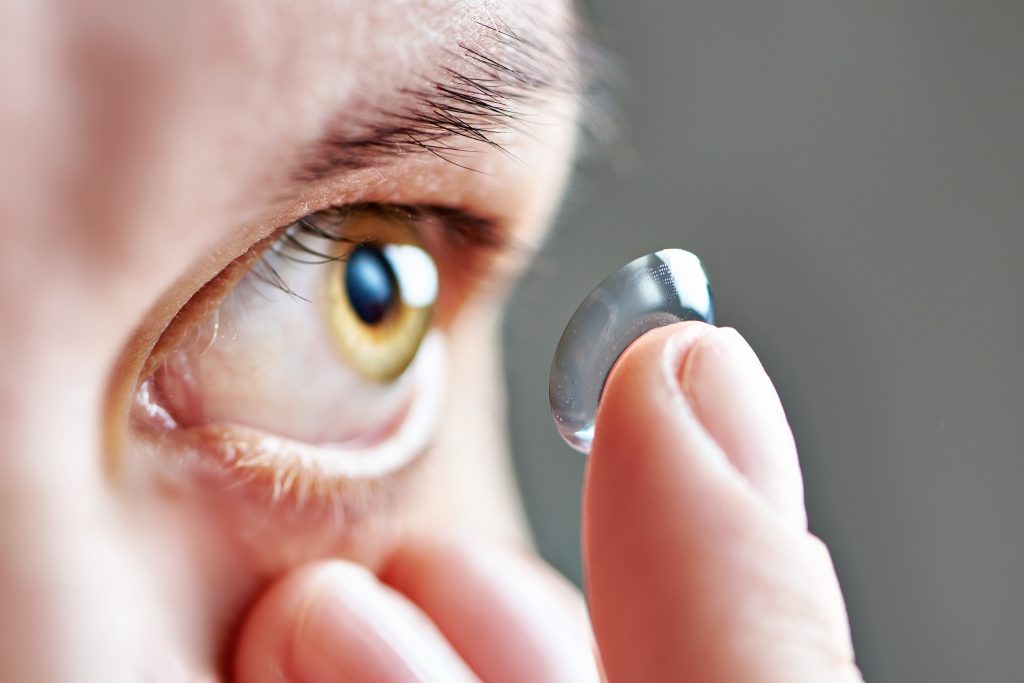 Always stick to reputable brands. To complement any Halloween look, go for a brand that stocks a wide range of colored contact lenses from only trusted manufacturers; this applies to whether you are looking for a more vibrant or subtle look. Currently, on the market, you will find Halloween contact lenses that provide a natural look which matches perfectly thanks to their 3-in-1 color blend technology. Some brands offer a natural-looking color blend made from silicone hydrogel to provide comfortable and long-lasting wear. They are great for late-night Halloween parties. You will find some brands that have the right type of lenses for a more vibrant look and which bring out vivid changes to your natural eye color. Some also enhance the definition in case you do not want a color change.
Never buy cheap lenses to save money; cheap is expensive eventually. It is always best to spend some more money to make sure you are safe. There are several over-the-counter lenses currently, and they may not have passed the same safety standards or been produced by trusted manufacturers. Get the best prices and offers with discounts from online contact lens retailers.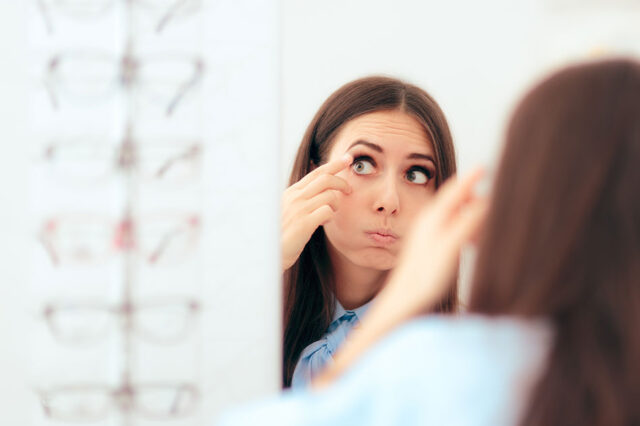 Practice good hygiene always. When wearing and removing your contact lenses, make sure that you stick to proper hand hygiene practices. Besides, wash both hands thoroughly with water and soap and dry them up with a lint-free towel before you insert the lenses; before you take them out or remove them, rewash your hands. Guidelines are available on how to add and remove contact lenses.
Store your Halloween contact lenses properly. If you are considering to wear your Halloween contact lenses after Halloween, or several times before the day, ensure you store them properly in a clean contact lens case and fresh contact lens solution. A high-quality solution is worth the price, and you are assured of a value-for-money solution. The multi-purpose formula cleans, rinses, wets, disinfects, and stores your contact lenses.
Halloween contact lenses are available in prescription and non-prescription forms; to be on the safe side, it is recommended to choose the ones that require prescriptions. Complete your Halloween appearance in style with a pair of color contact lenses.