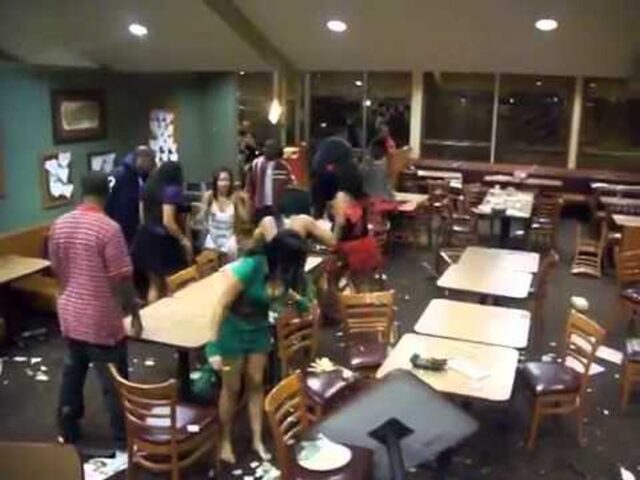 OAKLAND — A Denny's restaurant near the Oakland Airport was torn apart during a violent Halloween evening fight that was videotaped and uploaded onto YouTube afterward.
The video shows two groups of costumed women hurling everything — from dining room chairs, plates, cups to salt and pepper shakers — at each other inside the Hegenberger Avenue location.
The incident was recorded by someone inside the restaurant and uploaded onto YouTube on November 5. It has received almost half a million views since the beginning of the month.
It's not clear what the messy fight was all about, but another video taken after the incident suggests that an turf battle might have triggered the melee.