Ever wondered what the people who move from one state to another, or leave the country altogether, do with their belongings? And, specifically, with their vehicles? While they can pack up most of the other things, they have very few choices with the cars. Either sell them, gift them to someone, or drive them to the new place themselves. That's about it, isn't it?
Well, preparing for such a long trip is important: https://www.wikihow.com/Prepare-for-a-Long-Car-Trip
No different solution, though? Nothing else you can do but drive the car to the new location if you're planning on taking it with you. Having decided that selling is not an option and that you need your four-wheeled friend once you arrive at the new place, you'll definitely want to take it with you, but that doesn't automatically mean that you'll need to drive it.
It doesn't? Sure not! A much better and a much more convenient solution to this issue exists, and it consists of you using the car shipping service to get the vehicle transported to where you want it. Heard of these services already? So, why not schedule them right away?
Advantages of Car Shipping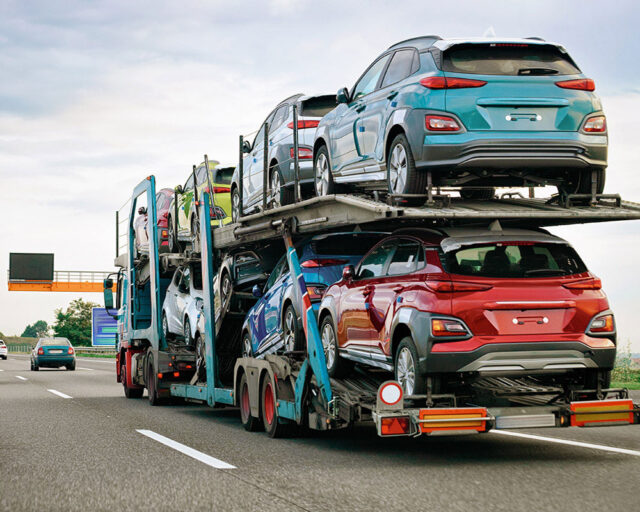 The thing that may be stopping you from scheduling the service is your own inability to figure out what the advantages of using it actually are. Completely normal. People who've never used this option in the past are bound to be confused about their advantages. But, not taking the time to learn about those could lead to you missing out on the perfect service just because you didn't understand it. How about you start understanding it?
I know that you're mostly worried about the costs. Who wouldn't be? After figuring out how much this would cost, though, which you could do with the help of this useful source, you should put some other things on paper as well, and do your comparisons. Those other things include, but are not limited to, the gas you'd pay if you decided to drive the car, the food you'd have to eat along the way, the accommodation you'd have to pay for when resting and even vehicle repairs you may wind up needing.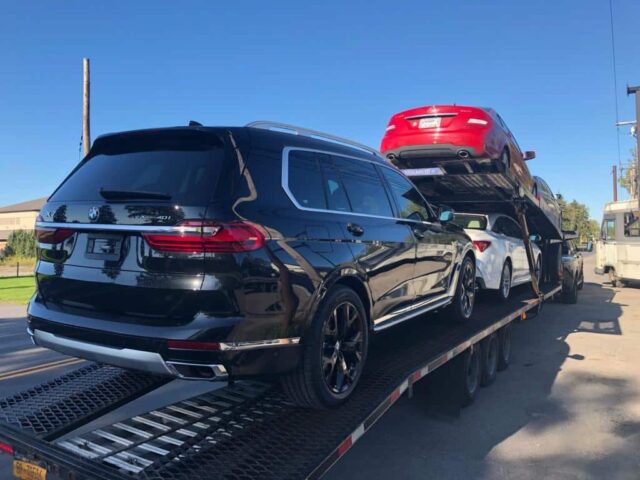 Once you put everything on paper, you'll realize that car shipping is more cost-effective. You won't incur any unnecessary expenses and, of course, you won't risk damaging your vehicle and thus needing to have some expensive repairs done when you arrive to your destination. You'll simply pay a fee and have the car safely delivered to the new location.
Not only will you avoid damaging the vehicle in some unexpected ways on the road, but you'll also keep it safe from the expected wear and tear. No way to avoid that when driving the car. And, since you want it to arrive to your new location in the perfect condition, avoiding wear and tear is another great advantage to consider when deciding if you want to use the shipping solution.
Furthermore, the whole process is pretty simple. You just find the right pros, agree on all the details and let them handle the rest. This simplicity gives you peace of mind, but also completely eliminates any health risks that would be very much present if you decided to drive. Your whole body could start aching after driving for a long time, and there's always the possibility of being in an accident, no matter how good of a driver you are, especially if traveling the roads you've never traveled before.
How to Use It the Right Way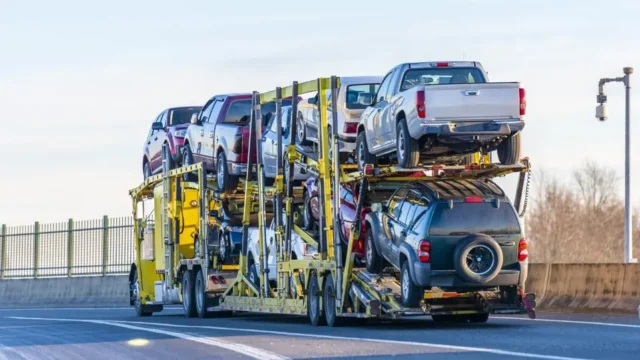 Clearly, using this service the right way starts with, you've guessed it, finding the best car shipping company to provide it. Step number one! And a crucial one for that matter, because the entire quality of the service will depend on this particular choice. Surely, you'll take all the time you need to explore your options and select the best provider – one that's experienced and trustworthy, and that offers reasonable costs.
Preparing the vehicle is step number two. Yes, you need to do some work as well before having the car shipped by those professionals. Getting all the necessary documents ready, taking the car to the mechanics for a check-up, recording any existing damage and, of course, taking any personal belongings out of the vehicle… Those are the preparation steps to take, and they are your responsibility.
Agreeing on the time, date, and locations is the next and the final step before you get the vehicle shipped off. Choose the pick-up time and location that work both for you and for the transporter. And, of course, don't get too hung up on the delivery date, because nobody can ever accurately predict the conditions on the road, meaning that expecting the pros to be late for a couple of days, depending on the distance, is normal. Good communication will put you at ease, though, and reduce any worries about when the vehicle will arrive.