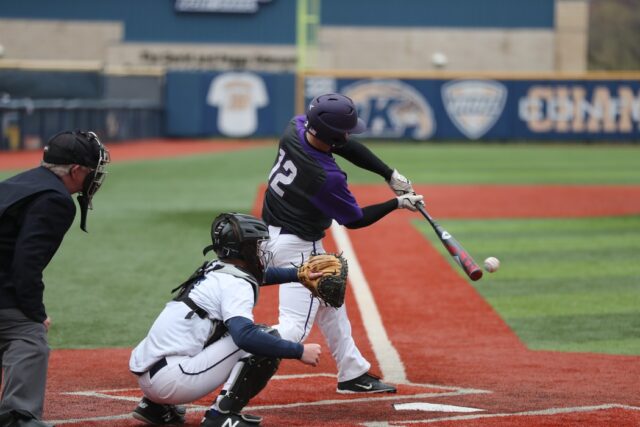 People love to throw around the word, unbreakable. You will often hear people in the sporting world talk about unbreakable records. However, most of the time, the examples they run out, while incredible, are certainly not unbreakable. Breaking these records would be extraordinary but doing so is certainly within the realm of possibility.
Other achievements, though, can truly not be beaten. These records are unbreakable because the game itself has changed too dramatically.
Joe DiMaggio's hitting streak is almost unfathomable. However, there is certainly the possibility that another incredibly skilled player could find themselves with enough luck to take this one down. Will White's single-season record for innings pitched, on the other hand, is truly unbreakable, and no other player will ever even come close.
The Breakable Unbreakables
While the records here may endure forever, there is at least a possibility that they could be taken down under the right circumstances.
Joe Dimaggio's Hit Streak
In 1941 Joe DiMaggio did something incredible. He got at least one base hit in 56 consecutive ballgames. This is an insane accomplishment that no other player has even approached. He broke the 45 game hitting streak set by Willie Keeler from 1896-97, which still stands as the second-longest hitting streak in baseball history. The closest anyone has come since DiMaggio was Pete Rose, who hit 44 in 1978.
It is certainly possible that this streak could hold up for the rest of time. However, there is also a real chance that another player could come along with the right combination of talent and luck and manage to best Joe D. Every year a player or two gets a string of 20 or so games with a hit going, and speculation begins to mount.
With providers like FeedConstruct, you can follow along with all the action and see what players are making a run this season.
Barry Bond's Single-Season Home Run Record
Another record that is very difficult to beat, but could fall given the right circumstances, is the single-season home run record. The record of 73 home runs hit in a single season by Barry Bonds in 2001 is mammoth. When you consider the fact that nobody has ever hit more than 61 outside of the steroid era, it seems likely that this record will hold up forever.
However, there are plenty of players who have the potential to hit it out on every at-bat. If the right player finds just enough luck one season to go along with their skill and power, this one could fall.
Nolan Ryan's Career No-Hitter Record
Nolan Ryan's seven career no-hitters record is the most likely of these to endure forever, but it could drop as well. The closest any other pitcher has ever come to this accomplishment was Sandy Koufax, who had four. With the specialization of bullpens, far fewer pitchers even pitch complete games anymore. The opportunities for no-hitters just often aren't there, even if the pitcher has the potential for them.
Given the right pitcher, the right manager, and the right alignment of the stars, it is still conceivable that this record could be beaten. A pitcher who has got the talent and tends not to throw too many pitches can work deep into a ball game. If a pitcher carries a no-hitter into the eighth inning, most managers will allow them the opportunity to finish it as long as their pitch count hasn't gone TOO high
The Truly Unbreakable Records
All of the records mentioned above do have the possibility to hold up forever, but they are not quite unbreakable. Some baseball records, though, will truly never be broken. The reason these records are assured to stand forever is that the game is no longer played in the same way.
The modern approach to the sport makes beating these numbers an absolute impossibility. While that approach could change in the future, it will never go back to what it once was.
Will White's Single Season Innings Pitched Record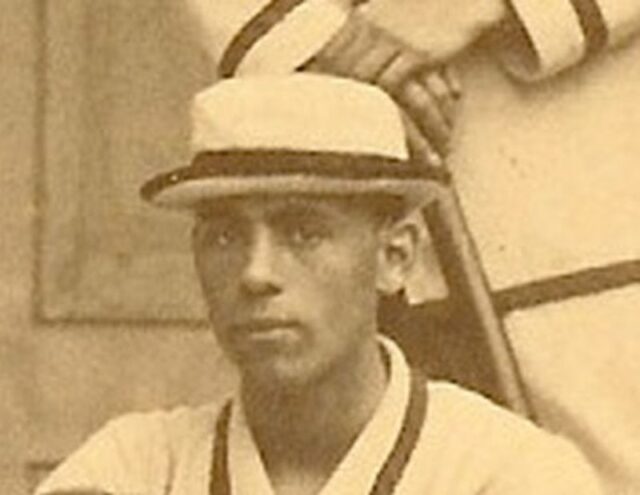 In 1879 Will White set the single-season innings pitched record with 680. Five years later, Old Hoss Radburn fell an inning and a third shy of that record, while two other pitchers broke 600 innings. After that, the 600 inning mark would only be passed four more times, with the latest occurrence coming in 1892.
The top 100 spots on the all-time list are all occupied by players in seasons before 1900. The 105th spot is held by Ed Walsh in 1908, with 464 innings pitched. No player has reached 400 innings pitched in the last century.
In 1972 Wilbur Wood threw 376.2 innings, which is the most inning pitched in the past 50 years. Even that number is unbreakable. Wood came close to his number with 359.1 innings the following year, while Gaylord Perry threw 344. In 1979 Phil Niekro put up 342 innings. In 1980, Steve Carlton became the last pitcher who will ever throw 300 innings in a season.
In modern baseball, breaking 200 innings in a single season is a big accomplishment. In 2017, the innings pitched record was 214.1 by Chris Sale, while Jeff Samardzija led the National League with 207.2 innings. Aside from the strike-shortened season of 1994 and the pandemic shortened season 2023, those are the lowest leading numbers on record.
While there are more games played now than there were in Will White's time, pitchers are utilized quite differently. In his record-setting season, White was one of five players to start a game for his team. The position for two of the other players was listed as an outfielder, and a third was the everyday first baseman. Only one other player on the roster was designated a pitcher. That player started two games.
Will White pitched 680 of the 726 innings, the total innings pitched by the Cincinnati Reds that season. He started 75 games, throwing a complete game on each occasion, and came on in relief to finish a game once. Surprisingly, considering he compiled only a 1.99 ERA, only four of those starts were shutouts.
Old Hoss Radburn's Single Season Wins Record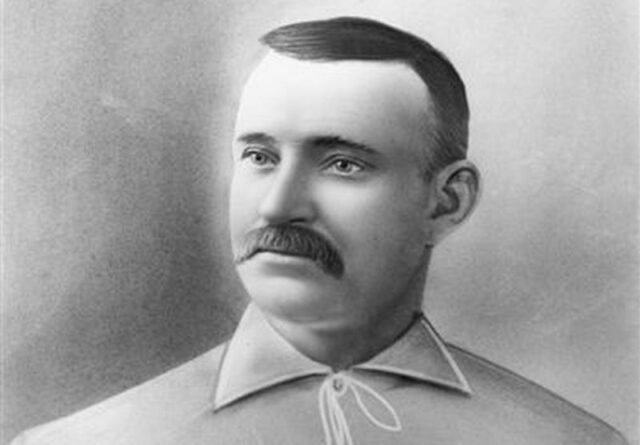 Another truly unbreakable record is the single-season wins record for a pitcher. During the season in which Old Hoss Radburn almost broke Will White's innings pitched record, he did break another record that will hold for all of eternity. In 1884 he set the record for most wins by a pitcher in a single season at 60.
This one has to go on here with a small asterisk because, unlike White's record, this one is technically possible to beat. However, with the insane alignment of things that would have to happen for this to occur, it still fits comfortably in the truly unbeatable category. If we were to say wins by a starting pitcher, then we could truly categorize it as impossible.
Pitchers simply do not get enough opportunities. At most, a starting pitcher makes a little over 30 starts in a season. Even if they win every time out, they will barely break the halfway mark to the record.
Relievers can make far more than 60 appearances in a season. However, for a reliever to take the record, they would have to appear in at least 61 games where their team was tied or losing, or they would have to give up a lead themselves. Then they would need to finish the inning each time. After that, their team would have to take the lead during the next half-inning. Then they would have to maintain that lead for the rest of the game.
Simply put, it is as close to impossible as you can get without technically being impossible.
The Game Has Changed
While there are many records for batters that have the potential to hold up forever, most of the absolutely unbreakable records belong to pitchers. That's because the game has changed more drastically for pitchers than it has for members of the offense. The role of the starting pitcher in baseball is ever diminishing, with teams relying more and more on their bullpens.
Some teams have recently switched from a five-man starting rotation to a six-man rotation, and it seems likely that others will follow. There will never be a return to the old ways when it comes to pitcher workloads. You will never again see a one-man rotation. The changes that have occurred in the game have helped to assure that some records will truly never be broken.