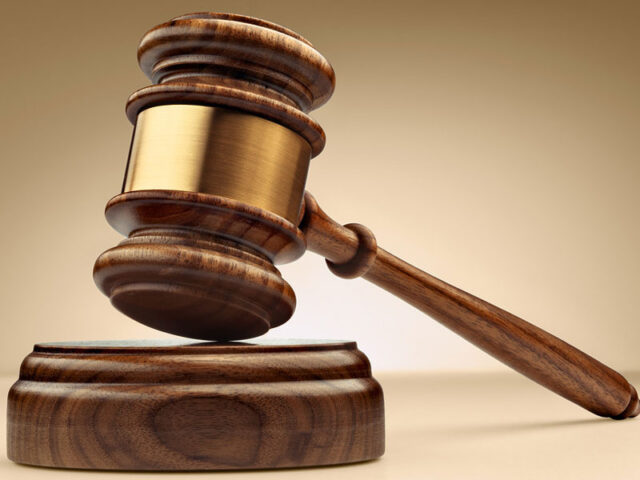 (6/18) — UPDATED 23:41 PDT — LOS ANGELES — A figure both central and controversial for his role in the incident that led to Oscar Grant's death, Anthony Pirone took to the witness stand Friday in the trial for a fellow BART officer accused of second-degree murder for fatally shooting Grant last year.

Pirone was calm and confident as he recounted how he gave the command for Johannes Mehserle to arrest the unarmed Grant in the moments before Mehserle fatally shot the 22-year-old as he lay prone on the platform at Fruitvale BART.
Witnesses present at Fruitvale BART the morning of Jan. 1, 2009 who have testified in the case have said Pirone acted aggressively toward Grant and his friends, using excessive force and shouting profanities as he detained them.
Situation "very chaotic" before the shooting, Pirone says
On the witness stand today, Pirone described his attempts to remain in control of a situation he said was "very chaotic."
Pirone was already at Fruitvale BART around 2 a.m. on New Year's Day 2009 when a report of an altercation on a train was called into BART Police. Pirone was the first on the scene when he went upstairs to the platform, boarded the train and removed three of Grant's friends from the lead car. He called former BART Police Officer Marysol Domenici to back him up.
When she showed up on the platform minutes later, he went back to the idle train to move Grant and his friend Michael Greer to the platform.
Despite the fact that the BART train operator who issued the complaint said specifically that the young men in question were unarmed, Pirone testified during a preliminary hearing that he thought there was a high probability Grant and his friends had guns. He said he still felt that way today.
"Usually the ones that run have guns," he said.
When asked why he did not search them, Pirone replied he was taught for "officer safety" purposes to never do searches alone. Ultimately there would be seven officers on the platform with the five detained men, but he said by the time the others arrived, conducting a search was "the last thing on my mind."
Pirone testified that he pulled out his Taser almost immediately after he stopped and detained the men, saying he did so for "intimidation to get compliance."
Alameda County Deputy District Attorney David Stein asked Pirone if he was threatening the young men with the Taser.
"Well it was out and I was pointing it at them — that could be perceived as a threat," Pirone said.
Pirone said he used profane language in order to get Grant's attention. "I said 'get the f– off the train'," he testified.
Pirone backtracks on claims Grant and friends resisted police
One of the prosecution's key arguments in the case is that Grant and his friends were not resisting officers before Grant was shot.
In preliminary hearings Pirone said the young men did not comply when he told them to sit down, but today he said they sat when asked.
Stein asked Pirone how long he had been in the three young men's presence before telling them to "sit the f– down." He first said he didn't know, but then said it was seconds.
"Then what did they do?" Stein asked.
"They sat down," Pirone said.
Pirone said later that Grant might have been squatting instead of sitting after being brought to the platform. When Stein asked if Grant doing so would have posed a threat to him and Domenici, he said "sure it would."
Asked to elaborate, he said, "Sir, as a police officer, everyone's a threat until proven otherwise — that's just the way it is."
Pirone then backtracked, saying "For all I know [Grant] did sit on his bottom after I left [to get Greer]."
Judge Robert Perry intervened, asking Pirone if any video evidence showed Grant squatting. Pirone said no, there was not.
When he went back to get Greer, Pirone said the young man was trying to break free from his grasp. "I gave him a nudge and pushed him" toward the wall where the others were detained, Pirone testified.
He denied claims made by other witnesses, including Grant's friend and fellow detainee Carlos Reyes, that he intentionally threw Greer against the concrete wall, but said he did remember putting him in a choke hold and forcing him on the ground face-first with a leg sweep.
Pirone said he couldn't recall many of the acts of aggression others have testified about, particularly those involving Grant.
"To be honest I don't remember that whole block of time…from the minute I got to Grant to when Mehserle and the other officers showed up," he said.
He also said he had trouble discerning what he had seen in videos and what he actually remembered on his own. He said trying to tell the two apart was "kind of like trying to unscramble an egg."
Once Mehserle did arrive, Pirone left him and the other officers to talk with the train operator. He said when he came back he was "upset" to find Mehserle looking away from the detained young men. He said this intensified the threat posed by the detainees because if one drew a weapon Mehserle looked unprepared.
"It's a classic rookie mistake," he said. Pirone has described himself as a "big brother" figure to the younger and less experienced Mehserle.
Pirone "in shock" overhearing racial slur
When asked by Stein to explain his yelling the words "bitch ass n–" in Grant's face, Pirone testified that he had asked Grant if he would want his daughter to see him acting the way he was.
Then, Pirone said, "[Grant] called me a bitch ass n–. I was in shock." He said he then parroted the words back to Grant.
Defense attorney Michael Rains unsuccessfully tried to prevent the racial slur from being introduced into evidence in court. In a June 9 ruling, Perry said omitting the slur would be "misleading."
Grant trying to "wiggle free" before shooting, Pirone says
In video taken by bystander Tommy Cross, Pirone can be seen moments before the shooting pinning Grant down with both his knees and using his left hand to push Grant's head onto the floor.
"[Grant] was trying to wiggle free," Pirone testified today. "I remember vividly telling him to put his hands behind his back twice."
Pirone said he felt he had control of Grant once he had him pinned down with his knees and was surprised when Mehserle told him to get up.
"I didn't understand why [Mehserle] was trying to do that," he said. "Then he told me he was going to Tase him."
Instead, Mehserle fired his gun at Grant. Pirone said that after the shot, "time just almost froze" as he glanced down at the "black hole" in Grant's shirt.
Grant's mother Wanda Johnson sobbed as Pirone described the blood and saliva coming out of Grant's mouth.
"Some of these images are burned into my head for the rest of my life," Pirone said.
He remembered Mehserle saying, "'Tony, I thought he was going for a gun.'"
"I was like, 'yeah, OK man,'" Pirone said.
Even after the shooting, Pirone said the situation still felt threatening enough that he ordered Mehserle to handcuff Grant, who lay face-down on the platform, in the belief that Grant had a weapon.
Pirone, a former Marine, arrived in court today clean-shaven and wearing a military-standard haircut, and used military time when answering questions from Stein. He appeared much more confident on the stand than did Domenici in her testimony yesterday.
But Grant's uncle Cephus Johnson told reporters at a noontime press conference that Pirone looked more "deflated" and less "arrogant" than at preliminary hearings in Oakland last year.
Domenici feared for her life, but didn't call for backup
Domenici continued her testimony this morning before Pirone took the stand.
She told Stein that she felt "no need" to draw her gun after she heard the gunshot.
Yesterday Domenici said she did not see former Mehserle fire the shot into Grant's back, only hearing a loud noise that reminded her of a "firework."
She said she immediately believed someone had been shot but by looking at the other officers' faces knew none of them had been struck.
"I just heard people saying, 'He got shot, he got shot,'" she said.
She testified again today that the scene immediately following the shooting did not prompt her to take out her gun for safety. "If one of us would've been shot we would have reacted a lot different," she said.
Stein referred to previous testimony in which she said she feared for her life that New Year's morning when he asked, "Your testimony is that you were afraid you might die?"
"Yes, sir," she replied.
"Did you call for additional officers?"
"No," she said.
Pirone is expected to continue his testimony Monday, June 21 in Los Angeles, where the case has been moved due to concerns over whether Mehserle could receive a fair trial in the Bay Area.