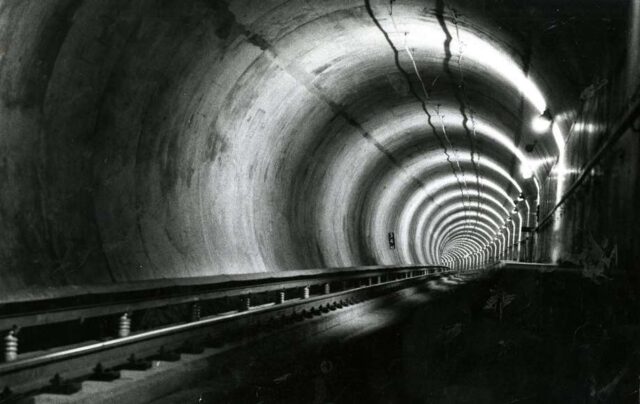 BART trains were single-tracking through the Transbay Tube Sunday evening after a report of smoke in the tunnel briefly halted service in both directions, according to the transit agency.
Train service is currently operating through the San Francisco-bound track underneath the bay. The process only allows one train to be in the tube at once, causing 10-minute delays for passengers travelling to and from San Francisco. 
All lines with the exception of Richmond-Fremont trains, which do not travel through the Transbay Tube, were subject to delays.
Service from Dublin/ Pleasanton Stations was being diverted to MacArthur Station, and service on Peninsula routes were turning back at Embarcadero Station. Transbay service on the Pittsburg/ Bay Point to San Francisco International Airport route was the only route operating through the tube.
The report of smoke was called in to BART at 1:45 p.m. Agency spokesperson Linton Johnson told reporters that the smoke originated from a third rail insulator, which routes electrical power to the trains.
Passengers at the Embarcadero BART station told the Beat that there was evidence of a smoky haze on the platform level, but said that the smoke was not causing problems on the system.
It is unknown when the closed tube will reopen for service.