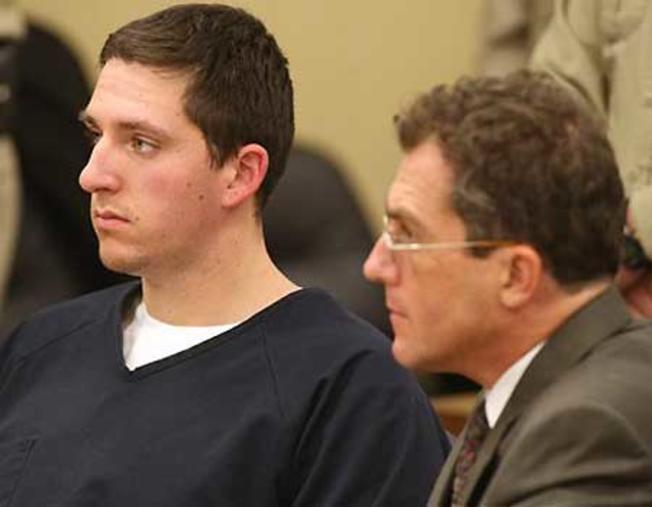 (7/6) — UPDATED 10:50 PDT — LOS ANGELES – The jury weighing second-degree murder charges against Johannes Mehserle, the former BART police officer who fatally shot Oscar Grant, will delay its first full day of deliberations because one juror is ill.
Another juror will be replaced for Wednesday's deliberations since he is scheduled to go on vacation, something the attorneys and judge in the case were aware of when the trial began. He will be replaced with one of three alternate jurors that are left — all female — leaving the panel to start deliberations over tomorrow, July 7, according to the Los Angeles Superior Court.
Judge Robert Perry has ruled the jurors can consider second-degree murder charges, voluntary or involuntary manslaughter or outright acquittal if it finds Mehserle is not criminally responsible for Grant's death.
The jury deliberated for about two hours Friday afternoon after Mehserle's defense wrapped up its closing arguments, and after a rebuttal statement by the prosecution.
"A trial is not about justice, a trial is about a shot at justice," defense attorney Michael Rains told the jury. "You are his shot at justice."
Rains is arguing that his client mistook his gun for his Taser and accidentally shot Grant when the former officer intended to Tase him.
The prosecution contends the killing was an intentional act and constitutes murder.
"The video clearly shows an unjustifiable shooting," Stein argued. "In this case the defense can't change what's on that video."
Local law enforcement and emergency services officials held a meeting Tuesday morning at the Oakland Office of Emergency Services downtown to prepare for the verdict.
Community and city leaders are calling for peace when the decision is announced, as many residents and business owners fear violence could erupt should Mehserle not be convicted of murder.