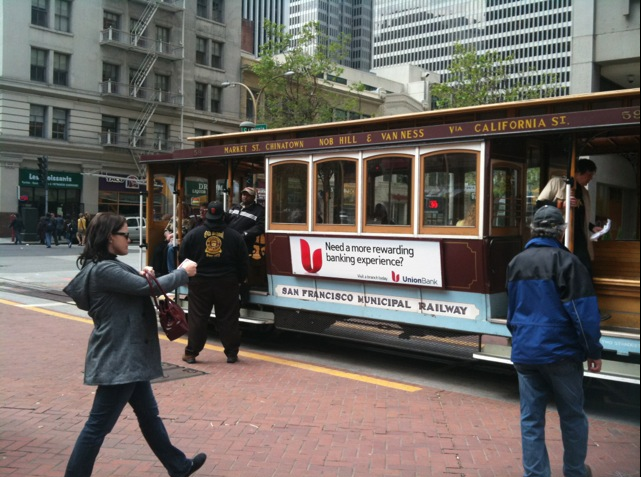 Service on one of San Francisco's Cable Car routes will be suspended for six months beginning in January 2011 to allow for a multi-million dollar renovation that will, once completed, improve safety and implement long overdue improvements for the disabled.
The California Street line, one of three of the city's historic Cable Car routes, will temporarily stop service on Jan. 1 to allow for street construction that will last until July, according to the San Francisco Municipal Transportation Agency. Bus shuttles will operate in lieu of the Cable Cars and make all regular stops along the route.
MUNI, in conjunction with the city's Public Works Department, will continue a massive overhaul of the electrical and mechanical systems that power cables that the historic cars grasp onto for acceleration.
Public works crews will also reconstruct sidewalks, install curb ramps at every intersection of California Street between Van Ness Ave. and Drumm St. to allow access for wheelchairs, and repave deteriorating asphalt that drivers have complained about for years.
The California Street line operates between the city's Financial District over Nob Hill. It attracts fewer passengers from out of town thus making it less crowded than its Powell Street counterpart routes, but is a favored ride amongst locals who commute downtown.
In 1982, the city temporarily halted Cable Car service to reconstruct all three routes. The stoppage in service lasted for 2 years and transformed a system in extreme disrepair into a globally recognized symbol for the city.