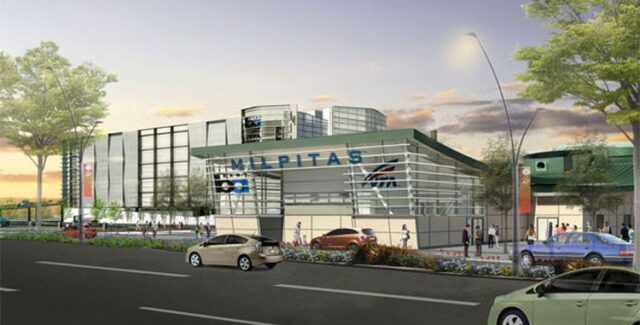 The project to bring BART to San Jose — dreamed about and discussed for decades — is finally happening.
Santa Clara County transportation officials and a host of local politicians will formally break ground on construction Thursday afternoon on BART's $2.3 billion Silicon Valley Berryessa Extension Project, which will bring train service from Warm Springs into San Jose's city limits.
The 10-mile extension will include two stations located in Milpitas and Berryessa. A second 6-mile phase will bring BART from the Berryessa station to Downtown San Jose via an underground subway and into Santa Clara's Caltrain Station. Construction on the latter phase is expected to begin when additional funding is secured, according to the Santa Clara Valley Transportation Authority.
Construction on BART's Warm Springs extension to bring train service from its current terminal in Fremont to the Warm Springs area in southern Alameda County is underway.
Thursday's groundbreaking is scheduled for 2 p.m. at 1404 Mabury Road in San Jose, just south of the future Berryessa Station.
California State Senator Dianne Feinstein, former U.S. Secretary of Transportation Norm Mineta, and former California Governor Gray Davis are among the many dignitaries expected to attend the ceremony.
Construction on the Berryessa project is scheduled to be completed by 2016, with train service beginning in 2018.