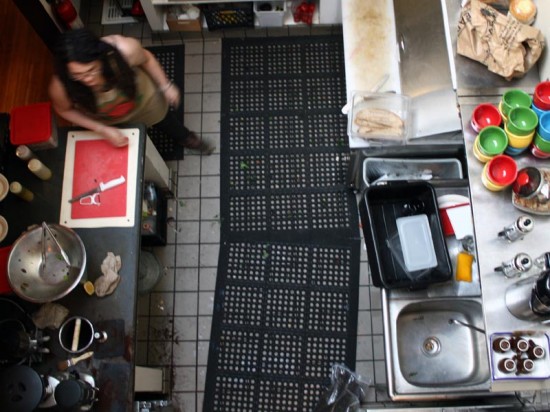 When Amy and Chris Hillyard opened Farley's East, a community coffeehouse in Uptown Oakland last summer, both said the goal was to create a place with community, comfort, great food, and coffee.
So far, it's been successful all the way.
Just ask any of the locals who stop by the coffee shop daily. The Hillyards have impressed the regulars and first-timers with a daily serving of good coffee, food, beer, and wine.
The staff is friendly and attentive. The baristas are well informed about coffee and know how to pull a perfect shot of espresso.
The food on the rotating menu is scrumptious too.
A recent weekly special was especially delicious: Prosciutto, asparagus, provolone panini on Acme bread. I've also had their Frittata with avocado, onion, artichoke hearts and parmesan.
As a regular myself, Farley's East is a welcome addition to the developing Uptown district of Oakland, an area on the verge of gentrification and an economic renaissance. Restaurants have opened nearby, art galleries are sprouting up, and places like Farley's East are creating a communal space for Uptown residents to socialize.
The Hillyard's investment into the growing neighborhood is immense.
Farley's features different local artists and non-profits every month, honoring them during coffee shop happy hours. There is live jazz most Sundays and an open mic event once a month.
For locals who attest to what Farley's East is doing for the community, it's more than just a place to grab a cup of joe, but a gathering spot for neighbors and friends who anxiously await what Uptown Oakland could one day become.