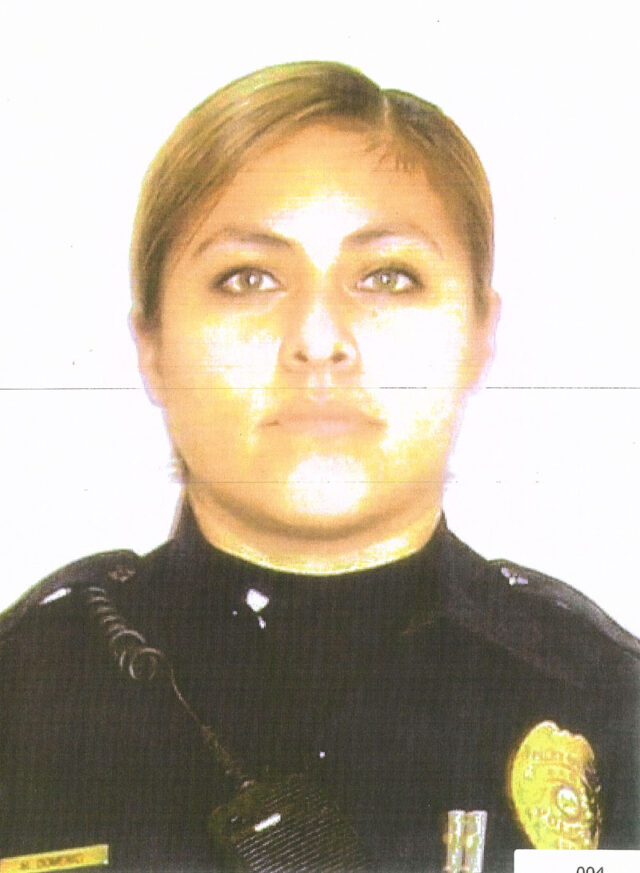 Marysol Domenici, the former BART Police Officer who was accused of lying during testimony in the murder trial for Johannes Mehserle and fired by department brass, will be given her former job back after a labor arbitrator overturned the agency's termination.
Domenici, 30, appealed the Mar. 25, 2010 firing after an independent review panel hired by the agency to examine the fatal police shooting of unarmed train passenger Oscar Grant by Mehserle found that Domenici was untruthful in how she described the event.
"BART believes we did the right thing in acting on the independent internal affairs investigation's recommendation to terminate her employment," the agency said in a statement. " The arbitrator made a different decision and it is now out of our hands."
In the review, performed by law firm Meyers Nave, the panel recommended Domenici be terminated after making statements during Mehserle's preliminary hearing and during the Los Angeles trial that were inconsistent with what was presented in video evidence.
The account angered members of Grant's family, who criticized her testimony in Los Angeles County Superior Court.
"She has trouble remembering things that have happened unless her lawyer told her that they did. Grant's uncle Daryl Johnson told the Beat during the trial in June. "Her verbal accounts don't match what she sees on video."
But the review did not implicate Domenici in any use-of-force violations.
The labor arbitrator's decision will allow Domenici to rejoin the department after passing a fitness test.
Her partner, former BART Police Officer Anthony Pirone has also appealed his termination by the agency. A decision is still pending.
Mehserle, 28, remains in Los Angeles County Jail after he was denied bail. He was convicted by a jury of involuntary manslaughter and sentenced to 2 years in prison, but with time served and good behavior credits, he will be eligible for release in 6 months.