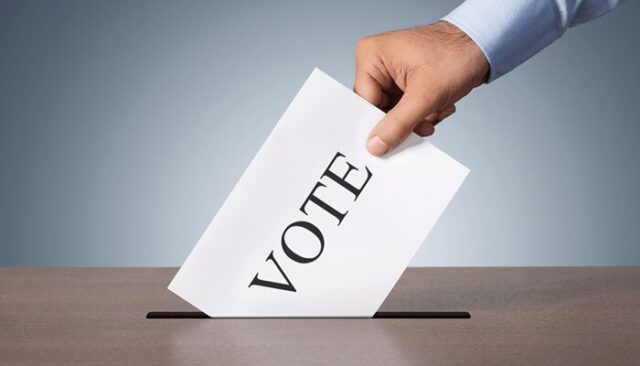 Amidst a backdrop of high unemployment and record discontent with the government, California voters go to the polls Tuesday to choose a governor and senator and decide on a host of state ballot measures on topics ranging from the legalization of marijuana to whether the legislature should be able to pass a budget without a 2/3 supermajority.
Democrat Jerry Brown and Republican Meg Whitman, vying to replace termed-out Governor Arnold Schwarzenegger, have drawn much of the attention at the top of the ticket with their extensive ad campaigns and controversies over Whitman's illegal immigrant former housekeeper and a Brown aide's use of the word "whore" to describe Whitman.
Whitman, the former eBay CEO who is running for public office for the first time, has campaigned on a platform she says is "business-friendly," promising to lower taxes and reduce regulations to entice businesses to create jobs in California.
But it is Brown, the state attorney general who served two terms as governor in the 1970s, who holds a lead in the latest polls. Brown says his previous experience as governor will help him in fixing the state's gaping budget deficit.
Whitman has spent more than $160 million, the vast majority of it her own money, much of it on attack ads calling Brown a "failure" in his time as governor and as mayor of Oakland. But Whitman's spending and attack ads have themselves become an issue in the campaign, with Brown — backed by independent fact-checking organizations — calling many of Whitman's claims misleading.
Fiorina, Boxer battle for seat that could decide control of Senate
Meanwhile, Democratic Sen. Barbara Boxer faces perhaps the closest reelection fight of her career against Carly Fiorina, the former Hewlett-Packard CEO who is the Republican candidate.
Fiorina argues that Boxer, in office since 1993, is too partisan to be an effective senator. Like her Republican ticket mate Whitman, she says her experience in the world of business makes her the right candidate to turn the economy around at a time of record-high unemployment.
But Boxer, who leads in recent polls, defends her record in the Senate and has criticized Fiorina for slashing the payroll during her time at HP.
The race carries national implications for Democrats, who face a national tide of voter discontent that is likely to sweep Republicans into power in the House and could give them control of the Senate as well. Democrats are counting on the California race as a firewall against the expected Republican wave, whereas national Republicans poured millions of dollars into the race in its final days in the hopes of securing control of both houses of Congress.
State ballot measures include legalization of marijuana, the fate of landmark global warming law
As has become typical in statewide elections, voters will be asked to decide on a host of ballot measures Tuesday.
Proposition 23, which would suspend AB 32, the state's landmark global warming control law, until unemployment drops below 5.5% for three consecutive quarters, has drawn much of the attention, with environmental groups pouring millions into an advertising campaign arguing that AB 32 would increase pollution levels and strangle the state's nascent green economy. Supporters say the carbon emissions controls that AB 32 will require would stifle economic recovery and put California businesses at a competitive disadvantage.
Governor Schwarzenegger, who counts AB 32 as one of his most important accomplishments in his time in office, has fiercely opposed Proposition 23, as does Brown. Whitman opposes the measure but supports a shorter one-year suspension of AB 32 to allow time for the economy to improve.
By contrast, the movement behind Proposition 19, which would legalize marijuana under state law, has adopted Tim Lincecum, the standout San Francisco Giants pitcher who was arrested for marijuana possession in his native Washington state during the offseason, as its unofficial mascot. "Let Timmy smoke" T-shirts have become common items among Giants fans during the baseball postseason.
Proponents of the measure say that the current drug control regime has failed, and that continuing to ban marijuana only serves to burden the court system and fund the gangs that grow, transport, and sell the drug. Opponents, who include Sen. Dianne Feinstein and nearly every law enforcement organization in California, say the measure is badly written and would create a confusing patchwork of local regulation, and also point out that marijuana would continue to be illegal under federal law.
State budget to be impacted by several measures on the ballot
Voters will also be asked to decide several questions which will affect future state budgets. Proposition 24 asks voters to repeal a set of business tax credits that formed one part of the 2009 state budget deal, while Proposition 26 would make it more difficult for state and local governments to raise certain fees. And Proposition 25, if approved, would eliminate the current requirement of a 2/3 vote of both houses of the legislature to pass a state budget — allowing Democrats, who control slightly less than 2/3 of both the state Assembly and state Senate, to pass budgets without support from Republican legislators.
Liberal groups, including the California Teachers Association, support Propositions 24 and 25. They say the tax breaks that Proposition 24 would repeal represent a giveaway to large corporations and would force further cuts to education and other state programs, and argue that Proposition 25 would eliminate the primary obstacle to passing state budgets on time.
Conservative and pro-business interests, on the other hand, oppose both Propositions 24 and 25, saying that repealing the tax breaks would hurt small businesses and cause layoffs, and that Proposition 25 would further encourage legislators to spend tax dollars. Opponents of Proposition 25 also claim that the measure would make it easier for the legislature to raise taxes, though a state appeals court rejected that argument in a legal battle over the measure's ballot language.
Meanwhile, backers of Proposition 26 say that fees have become a backdoor method for state and local governments to get around 2/3 vote requirements for raising taxes. But environmental groups, which oppose the measure, say it would make it more difficult to increase fees such as the ones charged to polluters to mitigate the damage they cause.
Local governments, who have seen their coffers drained by the state to fill its budget gap several times in recent years, are backing Proposition 22, which would prevent such raids in the future. But opponents, including the California Teachers Association, say the measure goes too far in preventing even temporary short-term borrowing against local government funds and could result in further cuts to hard-hit state programs such as education.
Two measures would change the remit of the redistricting commission voters approved in 2008 to draw boundary lines for state Assembly and state Senate seats. Proposition 20 would extend the commission's authority to include US House seats, while Proposition 27 would eliminate the commission entirely. Supporters of the redistricting commission say it would result in more competitive elections that would force politicians to be more responsive to voters, while opponents call it a waste of taxpayer dollars.
Proposition 21, meanwhile, would raise the vehicle license fee paid to register a car in California and direct the additional funds to the state park system, which has faced severe cuts in recent years.
Polling on state ballot measures has been limited, but suggests that Propositions 19 and 23 are trailing, while Proposition 25 is ahead.
San Francisco officials up for statewide office in down-ballot races
Further down the ticket, two Democrats from San Francisco are running for statewide office — Mayor Gavin Newsom for lieutenant governor and District Attorney Kamala Harris for attorney general.
Newsom's Republican opponent is Abel Maldonado, a former state senator who was appointed to the lieutenant governor's post by Gov. Schwarzenegger as a reward for his support of the 2009 budget deal. Maldonado, the state's highest-ranking Latino official, is considered a moderate Republican and has courted the Latino vote. In an unusually heated race, Newsom has attacked Maldonado for his support of the 2009 budget deal — though Maldonado points out that Newsom himself supported the budget during his failed bid for the Democratic gubernatorial nomination — while Maldonado has blasted San Francisco's "sanctuary city" policy for illegal immigrants.
Harris faces Republican Steve Cooley, who has been Los Angeles's district attorney since 2000. Cooley has criticized Harris for her opposition to the death penalty, including her refusal to ask for the death penalty in the murder of a San Francisco police officer, while Harris has attacked Cooley for unreported gifts he accepted while in office.
Polls suggest both races will be closed on election day.
In addition, voters will decide whether to reelect Secretary of State Debra Bowen, Treasurer Bill Locker, and Controller John Chiang, all Democrats, or instead elect Republicans Damon Dunn, Mimi Walters, and Tony Strickland to those posts. Voters will also choose between Republican Mike Villines and Democrat Dave Jones to replace termed-out state Insurance Commissioner Steve Poizner, the only Republican state official other than Gov. Schwarzenegger.
And the race for the nonpartisan post of superintendent of public instruction will see a second round Tuesday. In June's primary election, Larry Aceves, a former schools superintendent, and political novice, was the surprising top vote-getter, with veteran Contra Costa County Democratic legislator Tom Torlakson, his opponent Tuesday, finishing second.
Polls are open from 7 a.m. to 8 p.m. Tuesday, with the first results expected shortly after. Absentee ballots which have not yet been mailed in can be returned to any polling place in your county before polls close.