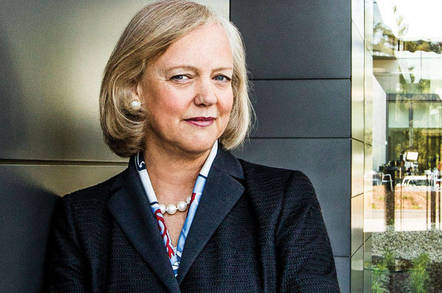 SAN JOSE — Republican gubernatorial candidate Meg Whitman agreed on Wednesday to pay her former housekeeper back wages of $5,500, a settlement that ends a firestorm created a month before Election Day when the woman, an undocumented immigrant, publicly accused the billionaire of mistreating her and firing her for political ends.
Lawyers for each side hammered out the agreement at the California Division of Labor Standards Enforcement in downtown San Jose.
Whitman, the former CEO of eBay, did not admit to any wrongdoing in settling with Nicandra Diaz Santillan, who worked for Whitman's family for nine years before Whitman let her go near the beginning of her gubernatorial campaign.
Diaz Santillan's high-profile attorney, Gloria Allred, said Whitman owed her client $8,000 to $10,000 for additional duties and expenses beyond cleaning their Atherton home, such as grocery shopping, running errands and driving around the couple's children.
In a press conference after the deal was hashed out, Allred called the settlement amount "a victory" but said it did not include reimbursement for mileage.
With Allred holding her close, Diaz Santillan told reporters she came forward so other housekeepers would not face discrimination.
Whitman did not attend Wednesday's negotiating session, but her husband Griffith Harsh did.
Tucker Bounds, a spokesperson for Whitman's campaign, said Diaz Santillan's claims of being exploited were false and politically motivated.
Whitman insisted throughout her campaign that she was unaware Diaz Santillan was undocumented until her maid came to her in June 2009 and admitted she was living in the country illegally, at which point Whitman says she had no choice but to fire her.
Allred stunned voters in late September when she publicized Diaz Santillan's claims that her employment was terminated after she asked Whitman for legal help obtaining citizenship. Allred said Whitman knew of her undocumented status for years and fired her housekeeper only because she wanted to run for governor.
The controversy sent Whitman's campaign into turmoil which the political novice could not overcome, as her Democratic challenger Jerry Brown pulled away in a race that had been very close in the polls up until that point.
Diaz Santillan has hired a San Francisco immigration lawyer to help her gain legal residency, according to the San Jose Mercury News.
Also on Wednesday, news from Sacramento came that Whitman gave another $2.6 million of her personal fortune to her campaign on Election Day, increasing the total she spent on her election bid to $144.2 million — the most expensive self-financed campaign in American history.