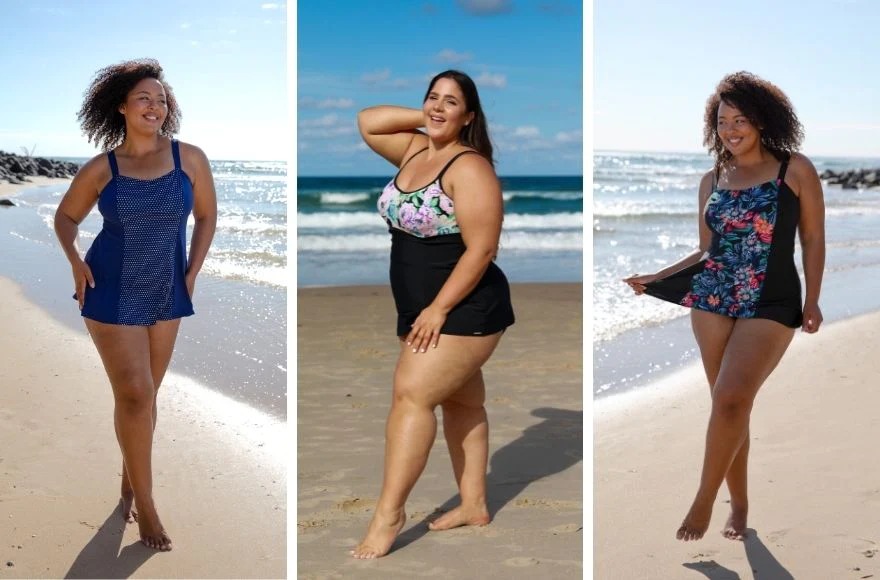 As the sun starts to shine brighter and the temperatures rise, it's time to embrace the beauty of summer and plan that long-awaited vacation. Whether you're heading to a tropical beach, a serene lake, or a luxurious resort, one thing is for sure – you deserve to look and feel amazing in your swimwear.
Plus-size individuals often face challenges when it comes to finding stylish and comfortable swimwear options. However, the fashion industry is evolving, and trendy Plus size swimwear availability proves that everyone can slay summer fashion.
1. The Rise of Inclusivity in Swimwear Fashion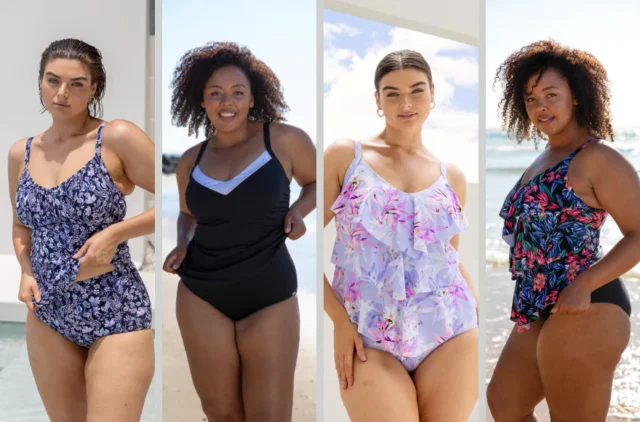 The fashion industry has made significant strides towards inclusivity in recent years, recognizing that beauty comes in all shapes and sizes. This positive shift has brought forth a variety of swimwear options that cater to plus-size individuals, allowing them to flaunt their curves with confidence. This swim dress has gained popularity among these options for its flattering silhouette and versatile style.
2. Flattering Silhouette and Comfort Combined
A plus-size swim dress is designed to provide both style and comfort, making it an excellent choice for a summer getaway. Its A-line silhouette and flowing design offer a comfortable fit around the hips and thighs while gently skimming over any areas you might want to minimize. This silhouette provides a sense of ease and confidence that is essential for a carefree vacation.
3. Coverage Without Compromising Style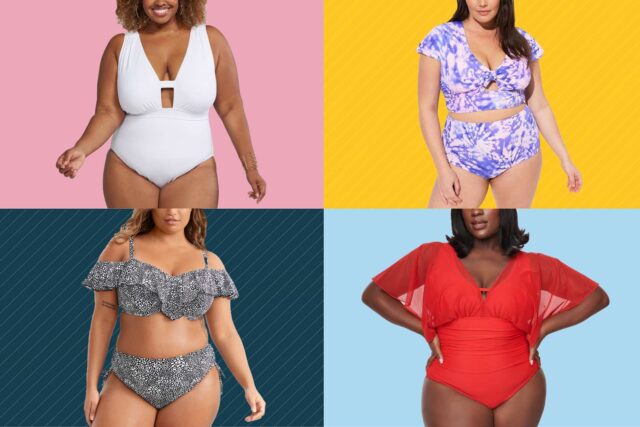 One of the standout features of a plus-size swim dress is its ability to offer coverage without sacrificing style. If you prefer not to show too much skin or want protection from the sun, swim dress has got you covered – literally! The extended length and attached skirt provide coverage for the upper legs and hips while maintaining a chic and fashionable appearance.
4. Versatility for Poolside Lounging and Beyond
Versatility is key when it comes to vacation fashion, and this swim dress delivers just that. Transition effortlessly from poolside lounging to a beachside stroll or even an alfresco lunch at a nearby cafe. Pair your swimwear with a wide-brimmed hat, oversized sunglasses, and comfortable sandals for a look that exudes summer elegance.
5. Shopping for Your Perfect Plus-Size Swim dress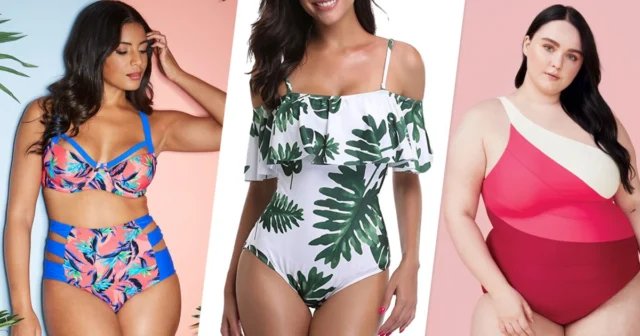 When it comes to shopping for the ideal plus-size swim dress, consider the following factors to ensure you find the perfect fit:
– Size and Fit: Ensure you know your accurate measurements and choose swimwear that fits comfortably without being too tight or too loose.
– Fabric: Opt for swimwear made from high-quality, stretchy fabrics that provide both comfort and support.
– Design and Print: Choose a design and print that resonates with your style– a classic solid colour, a vibrant tropical print, or a playful polka dot pattern.
6. Embrace Your Beauty and Have Fun
The most important aspect of embracing plus-size swim dress fashion is to enjoy yourself. Summer is a time to relax, rejuvenate, and create beautiful memories. Let go of any self-doubt and fully embrace your beauty in every way possible. Whether you're splashing in the waves, lounging by the pool, or exploring a new destination, your confidence will radiate, making you the true star of your vacation.
In conclusion, summer is a season to celebrate life, and what better way to do that than by flaunting your unique style and beauty in Plus size swimwear? With its flattering silhouette, coverage, and versatility, the swimwear empowers individuals of all sizes to enjoy their summer getaways confidently. Remember, fashion is a form of self-expression, and everybody is beautiful. So, gear up, slay the summer, and make your vacation a picture-perfect escape!