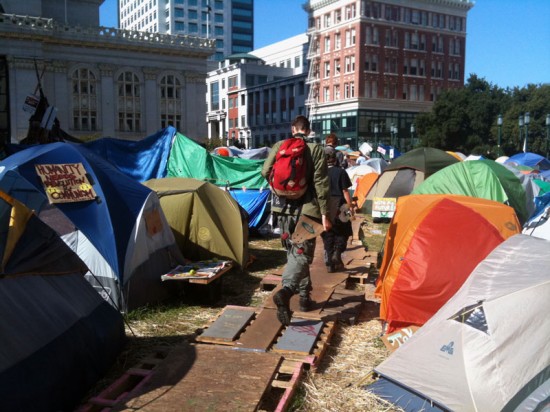 Protesters who have taken over Frank Ogawa Plaza in front of Oakland City Hall are continuing a week-long occupation, settled into their tent city for a ninth day on Wednesday with no sign that they plan to end the demonstration against the government, big banks, and corporate America.
Three meals a day are served at a makeshift cafeteria, first aid is provided at a medical booth, and a "media center" has sprung up — providing access to the web for protesters. 
City officials are voicing concerns over sanitary conditions at the campsite. Protesters are dealing with a raging rodent problem and a lack of restrooms. Temporary portable toilets have been brought in by the city and placed beside the occupation site.
Here are photographs were taken Wednesday of the Occupy Oakland tent city.