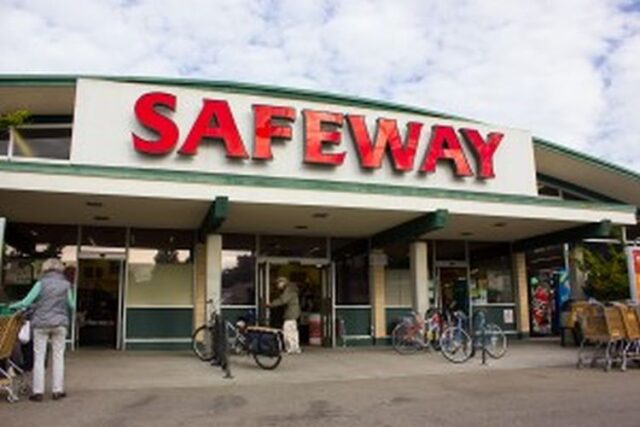 Neighbors of a Safeway store in Oakland's Rockridge District have struck a deal with the company over a contentious proposal to tear down the existing location and build a much larger modern grocery store on the property.
Residents from the Oakland neighborhood, Berkeley, Safeway representatives and city councilwoman Jane Brunner held a 12-hour mediation session Nov. 8 to address long-held concerns about the project's size and impact on neighborhood traffic.

The revised plan reduces the proposed new store's size from 50,000 square feet to 45,500 square feet. The existing store is 24,000 square feet, which Safeway says is too small and results in narrow aisles and crowding.
Ken Lowney, lead architect for the Safeway project, appeared at Tuesday's Oakland City Council meeting to directly respond to concerns about parking, showing a new drawing for rooftop parking at the revamped center to complement an originally planned garage. The design would also move the store to street level. The original proposal called for escalators to bring customers a second floor shopping level.
The project, first proposed by Safeway in 2007 and approved by the city's planning commission on July 25, came under fire from residents almost immediately after plans were unveiled to expand the store. A group of concerned residents appealed the commission's decision, citing concerns about impact on local businesses, traffic, and neighborhood noise during and after construction.
"What are you doing in this fine small-scale neighborhood?" asked Avrom Guarrier, a neighbor and retired architect, who cited the large square footage and dimensions of the proposed store as overkill for the neighborhood. "The penalties will come sooner or later."
The Oakland City Council is expected to act on the appeal of the commission's decision on December 18. If it sets aside the complaint, it will clear the way for Safeway to break ground on the project.
Even with a deal in place, some residents who spoke to the council still had their doubts.
"I do remain skeptical because I participated in a lot of the community meetings,"  Jan Klinglehoffer, a Rockridge resident, told the Council. "I encourage you to keep on top of this agreement, and make sure it is enforced, and that the new design is as nice as the last one was."
"When you get into construction, while the construction is going on, there may be changes. Changes in design, changes in the program that was just negotiated," Joan Connelly, another Rockridge resident said. "Who is representing the residents while construction is going on?"
Other Oakland residents who attended the meeting said the three year tussle between residents and Safeway was another instance of NIMBYism while other city issues were largely going ignored.
"Having watched this process go on for years, it has repeatedly drawn out the wealthiest, oldest, and whitest crowds that I have ever seen in this chamber," said Max Allstadt, a local carpenter.
He cited the "astounding amount of educational advantage, financial advantage to pay for these ongoing fights," and urged people to refocus their interests outside of their immediate neighborhoods and instead on bringing down Oakland's homicide rate.