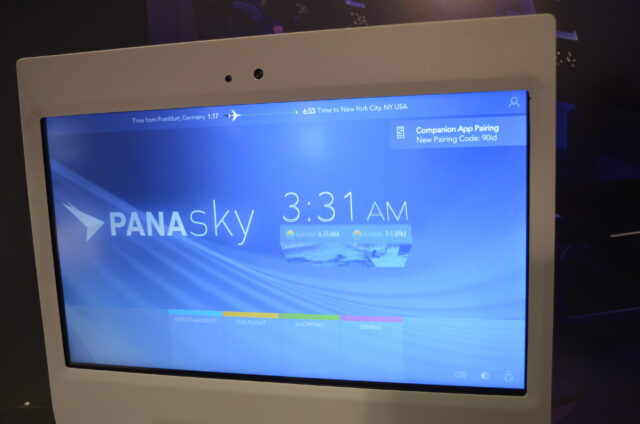 PARIS — Panasonic has been in the business of building seat-back entertainment systems for a while, with airlines such as Virgin America and United using its systems in their planes.
Now the company wants to expand its in-flight experience to your tablet or smartphone.
At the Paris Air Show, Panasonic showed the Beat a demo of a system allowing you to control the in-flight entertainment from your own device — queueing movies and music for playback, bringing up a map while watching a movie on the in-seat screen, or even calling a flight attendant or ordering food and drinks without interrupting the movie.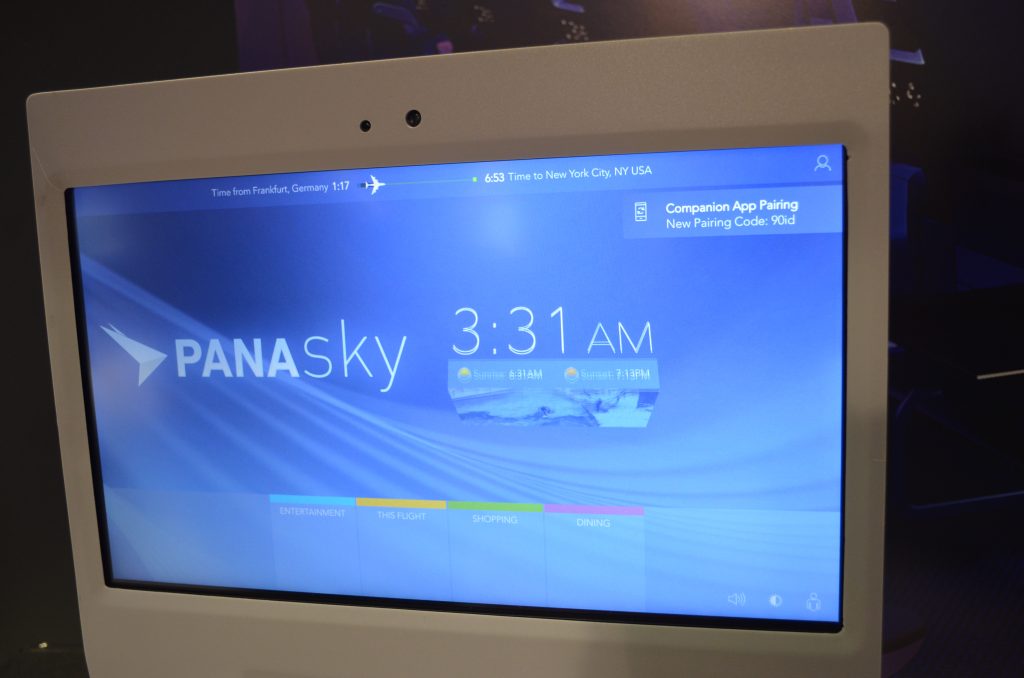 Here's how it's supposed to work: you download your airline's app to your device beforehand, then connect to Wi-Fi once on board your flight.  By entering a code from your in-seat screen, you can then connect your device directly to the entertainment system, allowing you to use it as a "second screen" for the in-flight entertainment.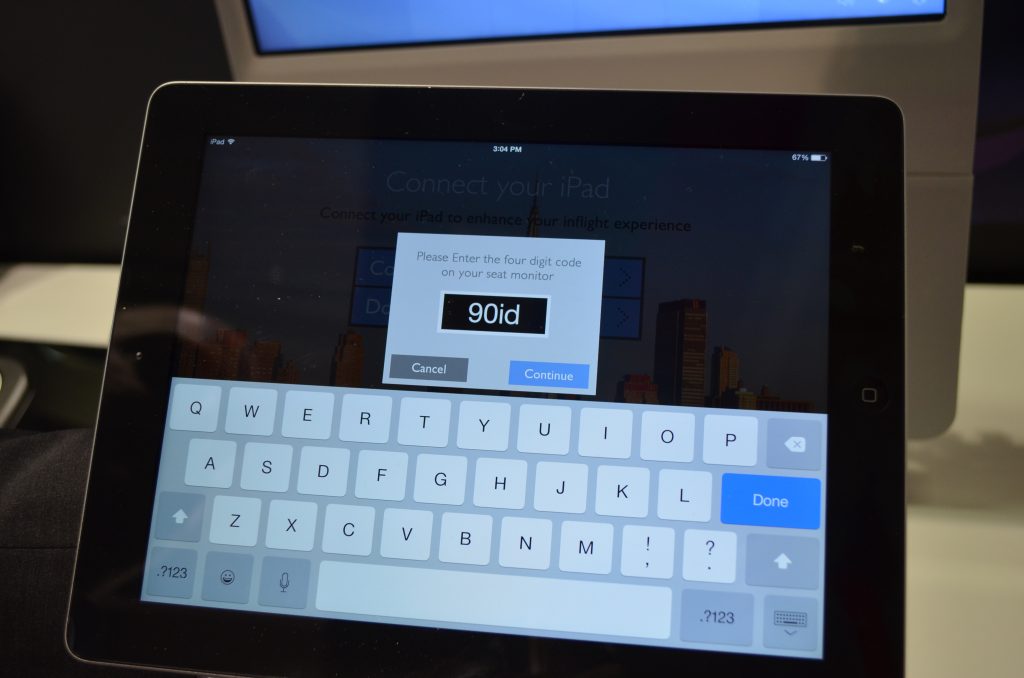 Panasonic also showed a special microphone-equipped digital noise-canceling headset that solves one of in-flight entertainment's oldest annoyances: with the press of a button in the entertainment system, you can hear what someone is saying to you without having to take off your headset or interrupt whatever you're listening to.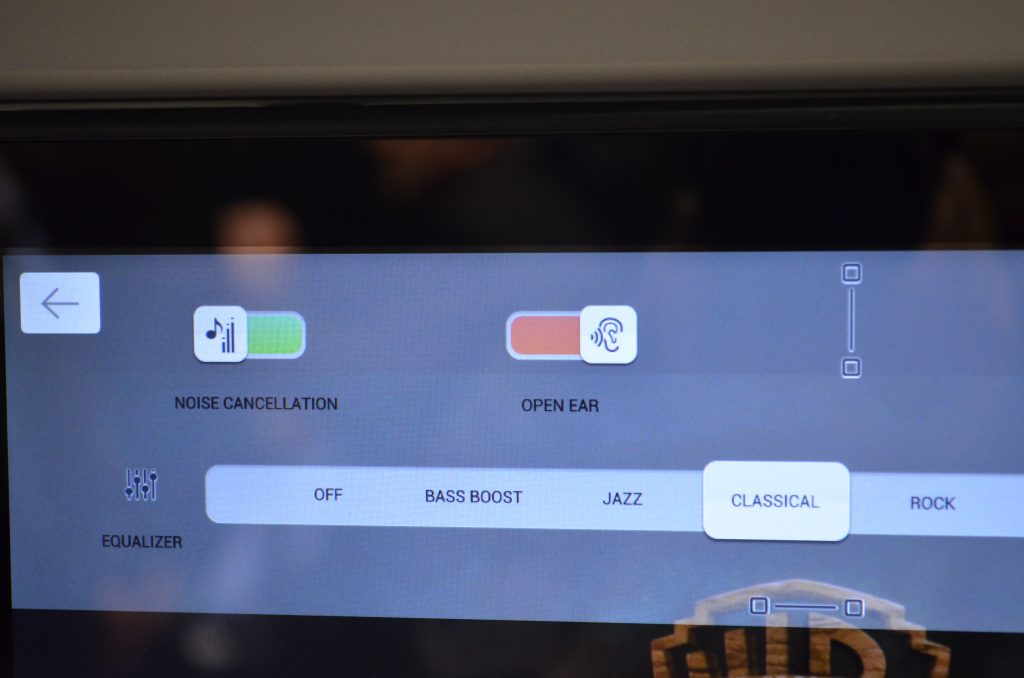 See these and some of Panasonic's other gadgets on display in our gallery below.