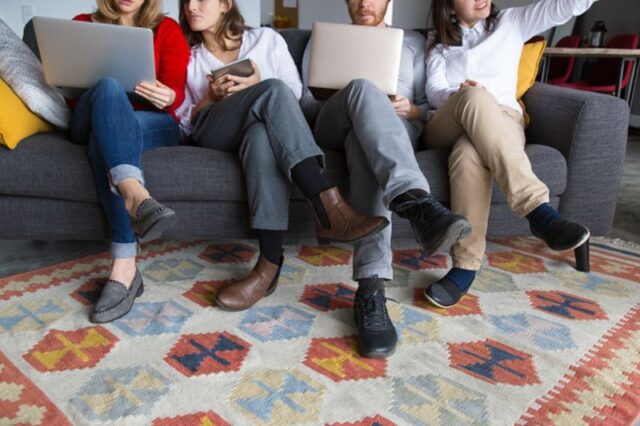 Design techniques have evolved over time. New technology and innovation have given way to newer designs and neater finishes. This evolution has added beauty to different kinds of stuff including clothes, furniture, blinds, tapestries, rugs and whatnot. The new techniques when merged with traditional designs can make for exquisite pieces apt for new age homes.
This particularly holds true for tapestries and rugs. These essential home accessories have come a long way owing to the use of innovative design techniques. In this article, we shall learn about exclusive rug designs and styling techniques that are in vogue in modern-day California:
Layering the Rug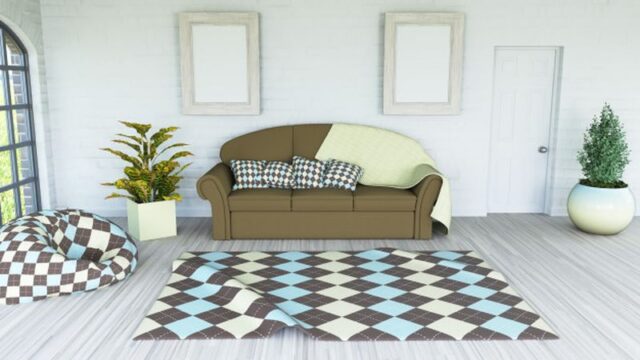 This simple yet innovative rug styling technique is quite the flavour of the season. Instead of replacing their old rugs people in California, these days, are opting for this unique design. It renders an altogether new look to a place.
All you require doing is spreading one rug over the other and it is done. Yes, literaly! It is just that both the rugs should be visible only then you can achieve this look. So, spreading a small area rug on a bigger one is what you require doing. Secondly, the colour and pattern of these rugs should be such that they complement each other perfectly well. For instance, a small colourful rug spead strategically over one with a woody base can be an excellent idea.
Moroccan Rugs with a Twist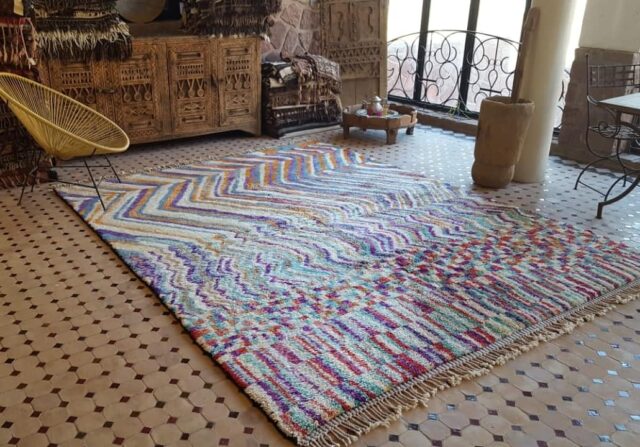 The marvellous Moroccan rugs have been popular worldwide since centuries. The new age ones are spun using advanced dyeing techniques and have a smoother finish yet their traditional essence remains intact. They match the taste of the sophisticated gentry of California all the more and are thus quite common here. Though quite expensive they offer good value for money.
If you are confused as to which one to go for we suggest you pick a Berber Moroccan tribal kilim.
Persian Rugs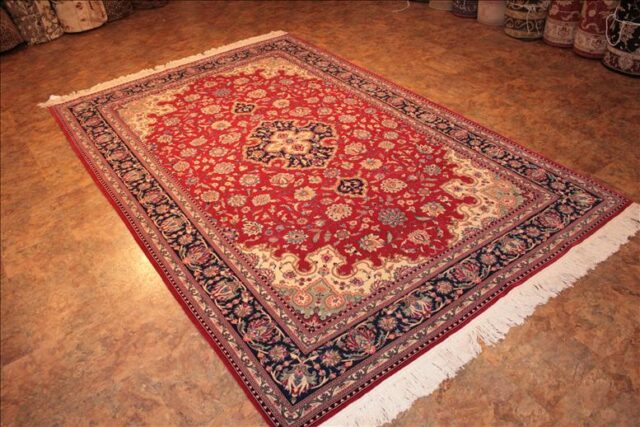 People living in this part of the globe have always been a fan of the tastefully designed Persian rugs and their craze for the same doesn't seem to die down. These conventional style rugs with awe-inspiring designs look absolutely amazing and offer a mystic appeal to the interiors that boast of high-end furniture and home accessories. Some of the much-in-demand Persian style rugs include Kermansha Medalion, antique Malayer, Tabriz, Persian kilims and Senneh.
Rugs to Add Style to Your Kitchen and Balcony
Have you ever tried adding an area rug to your kitchen or balcony? Well, it may sound a bit weird but it is totally worth a shot. You can render an altogether different look to these places and make them appear warmer and brighter with this simple addition. This trend has been catching big time in California. So why should you be left behind? Try it and see how it changes these places for good.
Turkish Oushak Rugs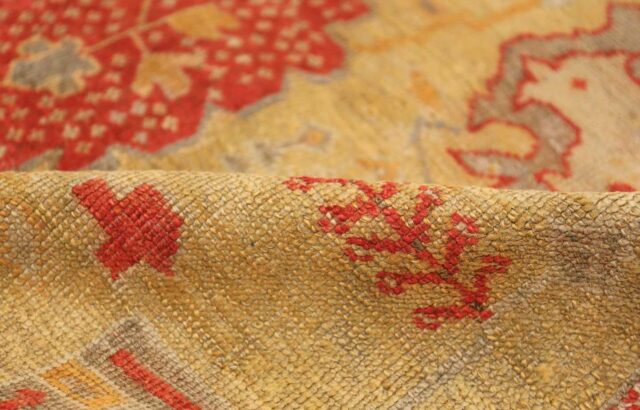 Turkish Oushak rug is loved for its intricate monumental design and soft fabric. You will see it in several up class houses in California. Made of lustrous wool, it comes in various colours and patterns. The elegantly designed rug renders a majestic appeal and adds grace to the interiors. Being high on quality, this rug is quite durable and is suitable for all kinds of places.
People usually love spreading it in their living rooms as it has a more formal appeal. You may bring home a big sized Oushak to cover a major part of your living room. Also, place some beautiful antiques in your room to complement its traditional style.
Jeans Rug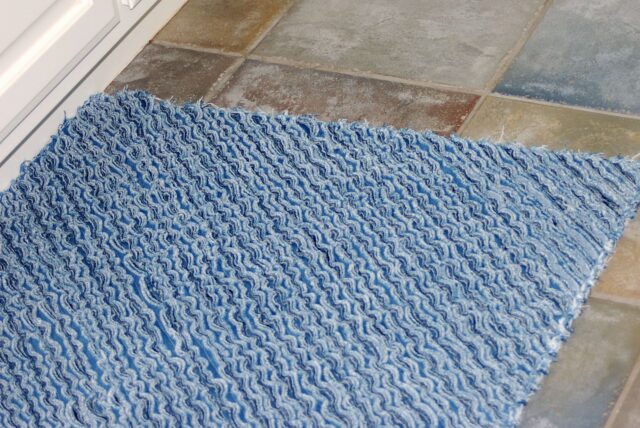 A jeans rug may seem unusual but it is quite in vogue this season. Of course, it is not an ideal choice for those who seek elegance and sophistication and definitely not apt for the living room but it can make for an awesome addition for your teenage kids' room. After all, we try to pick all kinds of cool stuff to decorate their room and this certainly seems quite cool and chic. Spread it in a corner and place a bean bag on it to create a small space where your kids can relax and chill. This type of rug is also a great option for a bachelor's pad.
Cleaning – As Important as Styling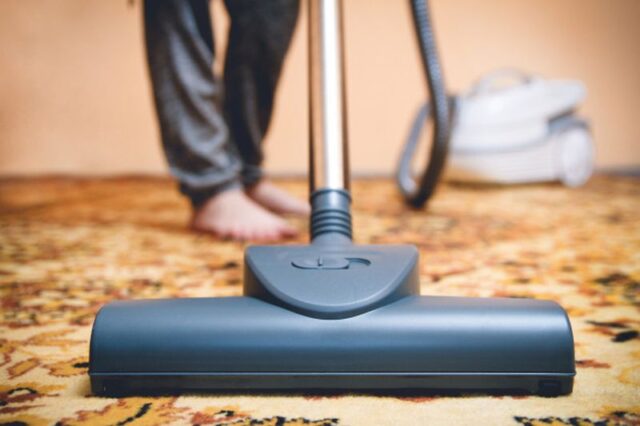 Whichever, rug you choose to bring home, make sure you take proper care of it. This should include regular cleaning of the rug, placing it strateically to avoid stepping on it frequently and keeping it away from direct sunlight. You don't have to get the rug dry cleaned every few months. You can retain its grace by vaccuming it every week or ten days. Also, clean it immediately if you happen to spill something on it. Besides, it is suggested to avoid placing heavy furniture on it.
So, these were few popular rug designs you can find in California. All these styles look equally appealing. They can add charm to any space and make it appear more warm and welcoming. You can lays hands at different kinds of aesthetically designed rugs by top brands in the state. According to lawrenceoflabrea.com, one of the leading rug manufaturers in California, a rug is not just an accessory that enhances the ambience of a place but a reflection of the taste and personality of those that dwell in it. This is why the firm offers different kinds of stylish and colorful rugs to match different tastes. It also offers help when it comes to cleaning and maintaining the rugs so that they remain in a good shape for a long time.
A house certainly seems incomplete without the addition of this comfortable yet gorgerous accessory. If your place is still devoid of these beautiful pieces it is time to pick one or two of these to render some vibrancy and style to it. If you already own one then it can be a good idea to replace it with a new one to give a fresh new look to your place.