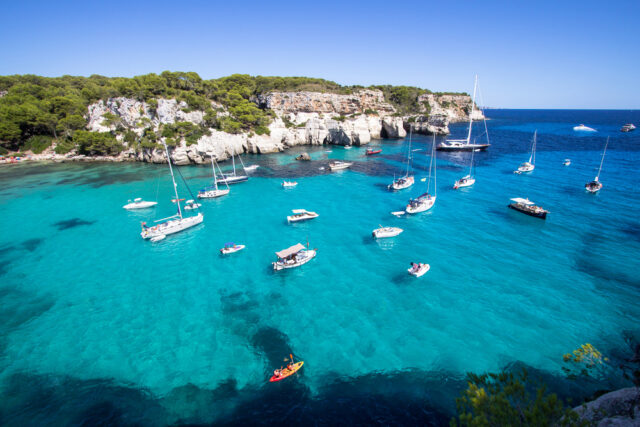 What's better than getting on a yacht and sailing into the sunset? Well, we cannot think of anything… maybe doing that with the person you love? Traveling is amazing, it is so liberating and fun and going to the Mediterranean to enjoy the crystal-clear water while you sit back and relax is just the best feeling ever.
Have you ever seen dolphins up close? Well, if you choose the right time of the year and the right time of day, you may even see a few just swimming gracefully in the sea.
Here we are going to talk more about the most popular destinations in the Mediterranean, so maybe you'll get an idea for your vacation in the summer! All of these places are so great and they will give you a chance to relax and enjoy the sun and the sea.
Amalfi coast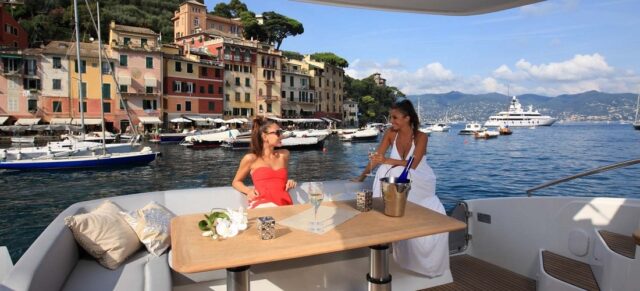 This coast is only 30-miles long and it offers concentrated and rich charter grounds. The sparkling blue waters and the dramatic coastlines will definitely take your breath away. People say that this is probably the best place for yacht chartering.
The great thing about this Italian coast is that you don't have to sail far to see many of the beautiful places. Tourists and tourist guides say that you should not miss the opportunity to visit Ravello, Sorrento, Positano, Pompeii, the Island of Capri and Cetara.
In these places, you can enjoy the designer fashions, historic ruins, and the really tasty delicious cuisine. There is only one thing you should be mindful of, in the high season it gets really busy and crowded here, so if you want some privacy, peace, and quiet, you may want to avoid the high season.
Sardinia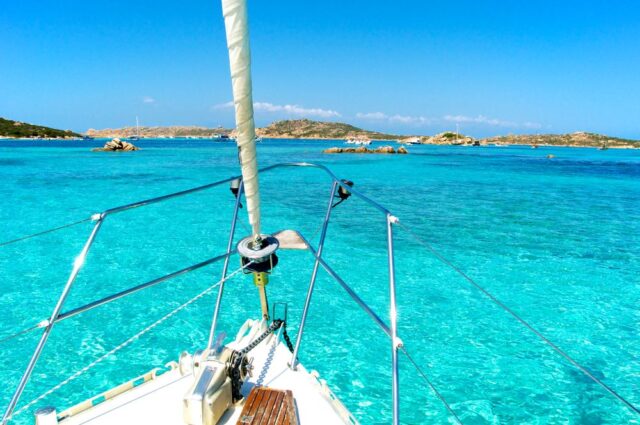 This is the second-largest island in the Western Mediterranean and people love it because it offers amazing views, clean waters, and spectacular beaches.
Some of the most popular places include Costa Smeralda and Porto Cervo and Sardinia offers more than 1,000 miles of beautiful coastline. If you want to explore medieval villages, get in touch with the Sardinian culture and try new types of food, then this is the place for you.
You should know that all of the places are great for charter vessels of all types, but some of them, like the Marina berthing, can be really expensive and hard to come by in the high season.
Check out the Maddalena Islands to explore some of the most beautiful beaches in the Mediterranean and have the vacation of your life.
Croatia and Montenegro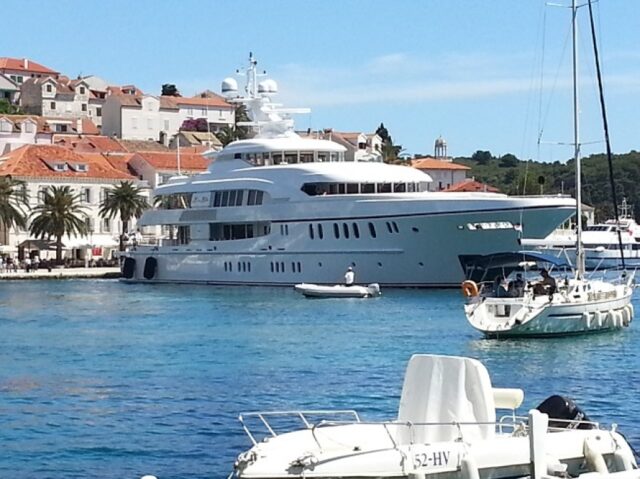 Did you know that there are more than 1,000 islands in Croatia only? That is the reason why this country is one of the favorite places for charter, cruising, and tourism in the past decade. More and more people are opting to choose this place for their next vacation.
There are so many beautiful places in Croatia like Split, Dubrovnik, and Hvar, but if you want to experience the beautiful sea and just have a nice private vacation, then you should opt for an adventure on a yacht charter.
There are many people who want to experience this, but they don't own a yacht or they cannot bring it with them. Places like skippercity.com offer tourists the possibility to rent a boat and enjoy their time. The Catamaran charter Croatia is one of the most famous rentals and both professionals and people who are new in sailing can enjoy it.
If you want to visit Montenegro, you will be amazed by the beautiful natural scenery and the many islands this country has. Start your cruise at the Bay of Kotor and just enjoy the clean air and crystal waters of the Adriatic.
Ionian Islands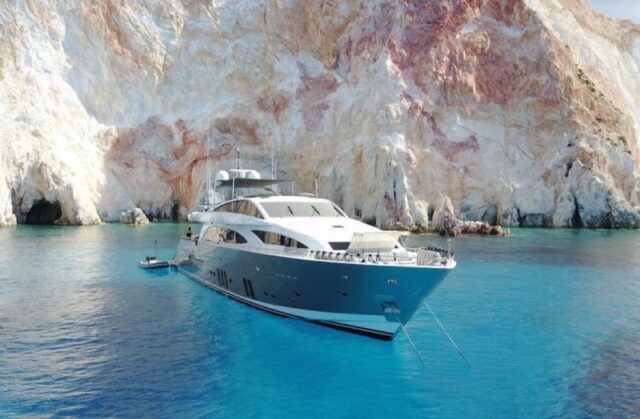 The seven main Greek Islands and a large number of smaller islets span for about 50 miles on the south-west coast of Greece. These islands are so charming and you can find everything you are looking for there. If you want to party or if you just want to relax, you can do it here. The warm sun will put a smile on your face and the clear water will allow you to see many different types of fish and other sea life.
Corfu is the largest island and there are the most tourists. If you want to experience the traditional culture on your yacht charter, then you should sail to the Smugglers Cove and The Blue Grotto in Zakynthos or to the island of Zante.
The French Riviera, Cote d'Azur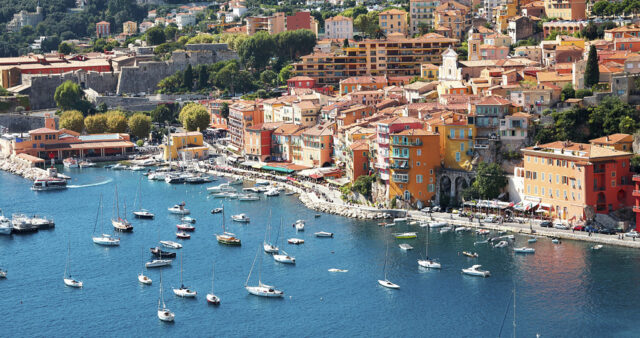 This is one of the top yacht charter destinations for 2023 and people go to the French Riviera because of the beautiful scenery and luxury places.
The world-famous yachting hubs include Monaco, St Tropez, Cannes, and Nice, so if you are looking for some of the best parties, beaches, and amazing food, then Cote d'Azur is definitely worth seeing.
The French Riviera offers something for everyone. Here you can find different things depending on your budget because you can choose between a luxury vacation or something that's a bit more budget-friendly. There are so many vessels that you can rent, and explore the coast. France is a great country to visit with both your friends and your family. Some things are really kid-friendly and there are others that offer great parties for adults.
Other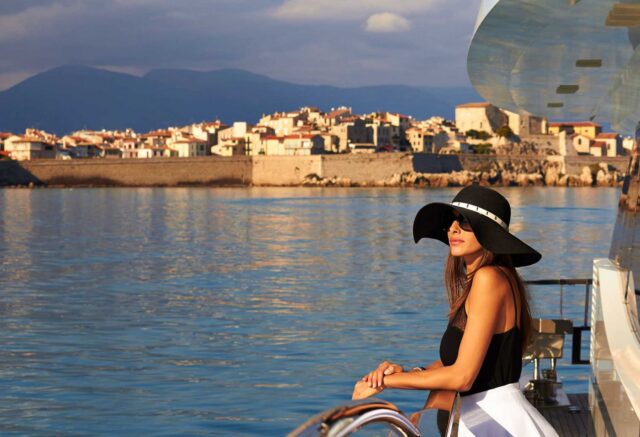 Other yacht charter destinations that should be on your list include:
– Turkey's Turquoise Coast
– Malta
– Corsica
– Sicily and the Aeolian Islands
– Balearic Islands
Have you ever been to any of these places? How was your experience? No matter which destination you choose, you are going to have an amazing time. And we definitely deserve at least a week where we can forget about the real world and the issues that we have.
When you relax on your yacht, there is no trouble in the world. No matter if you decide to go to Croatia, Greece, Italy or any other place, you are going to have an amazing time! And if you don't know how to sail, don't worry, now is the time to start a new adventure in your life!