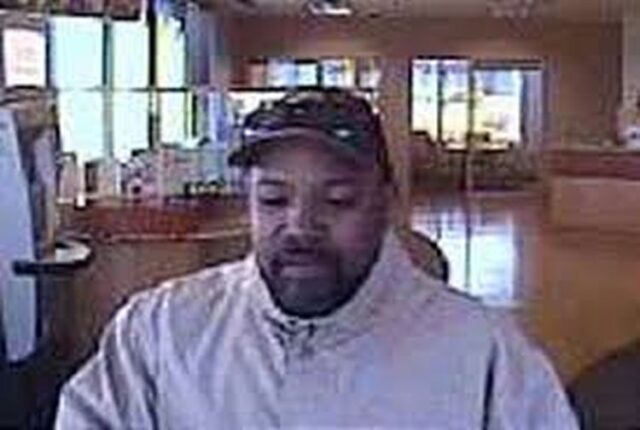 San Jose Police released two new photographs showing the man they believe robbed a bank in the southern part of the city in late-January.
Investigators said the unidentified man walked into the Meriwest Credit Union on the 5000 blocks of Cottle Road on the afternoon of January 31 and presented a note to the bank teller demanding money.
The teller complied with the man's orders and walked away with an undisclosed sum of cash, police said.
He is described as an African American male in his 40s, stands 5'8″ tall, and weighs 190-200 pounds. The man has gray hair, black facial hair, and has dark spots on the side of both cheeks, according to police.
People with information on the bank robber's whereabouts are urged to call the San Jose Police Department's Robbery detail at (408) 277-4167. Persons wishing to remain anonymous may call the Silicon Valley Crime Stoppers at (408) 947-7867.