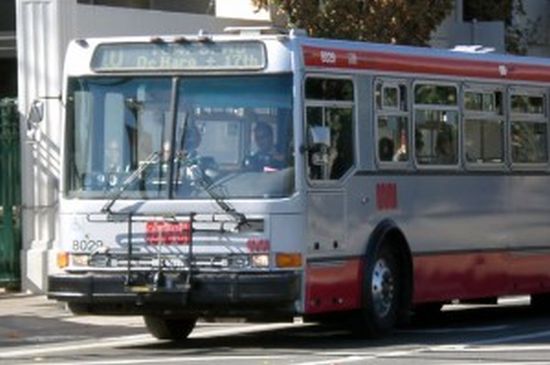 The San Francisco Municipal Transportation Agency's Board of Directors voted Tuesday to implement a payment program for MUNI drivers who park their cars at work. Transit operators must now purchase an $80 monthly parking pass to be able to park on transit yards and on MUNI property.
The city's Department of Parking and Traffic officers will patrol the MUNI lots and will issue $55 citations to cars without valid placards. The DPT employees also work under the SFMTA umbrella — meaning the parking control officers would be ticketing co-workers over on the transit side of the organization.
MUNI operators are none too happy with the decision to implement the parking passes, a plan that the SFMTA estimates will bring in $1.3 million every year. The union representing MUNI employees sees it as another attack on its membership after the drivers overwhelmingly rejected concessions to help the city's dire fiscal projections.
Considering the impossible parking situation in San Francisco, and the important public service role MUNI operators play in moving people around town, do you agree with the decision to ask MUNI drivers to pony up when it comes to parking at work? Or should the city cut them some slack on the issue? It's a grueling job — one of the most stressful in town after all. Comment below.