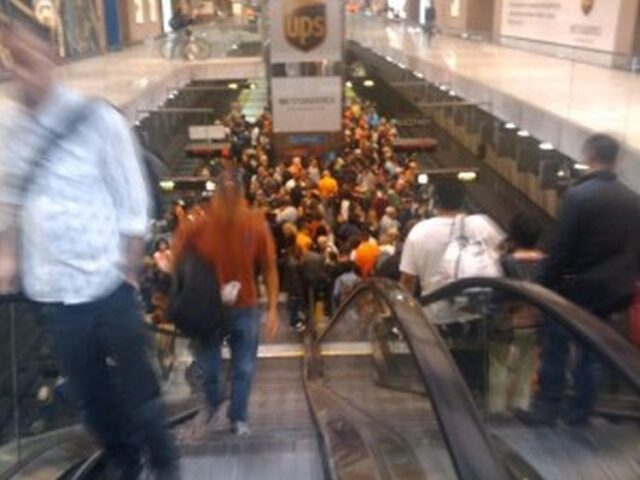 (10/1) — 20:19 PDT — SAN FRANCISCO – MUNI Metro subway service was recovering from system-wide delays after an accident involving two light rail vehicles, according to San Francisco Municipal Transportation Agency spokesperson Paul Rose.
Rose said no one was injured in the 5:45 p.m. collision and that service continued to run in both directions past the accident site located just before the Embarcadero Station on the inbound track.

Bus shuttles were also being provided for MUNI passengers to supplement Metro rail service, Rose said. Both trains were removed from the crash site at around 10:20 p.m. Friday evening, more than 4 hours after the collision was reported.
The collision involved 2 empty light rail vehicles headed into Embarcadero Station after being turned around on MUNI's underground auxiliary tracks between the station and the Embarcadero portal.
No passengers were on board the trains at the time, but at least one LRV sustained significant damage and needed to be repositioned on the trackway, according to MUNI.
The delays were especially significant because of the San Francisco Giants game at AT&T Park scheduled to start at 7:15 p.m. The Giants are seeking a post-season slot; a victory for them tonight against the San Diego Padres would allow the team to clinch the National League West Division title.
Fans headed from the game were being urged to use surface transportation.