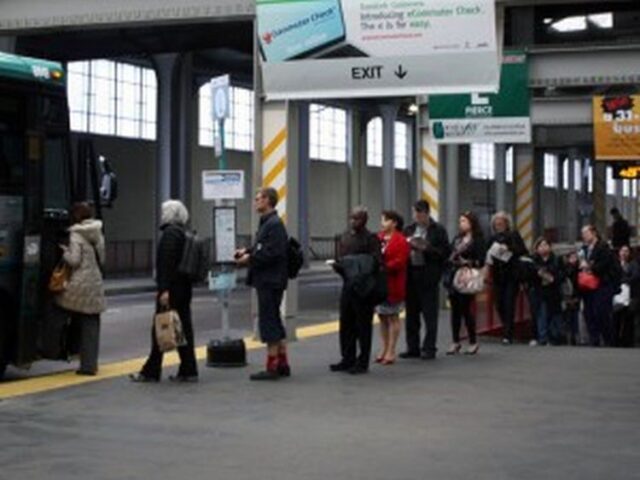 SAN FRANCISCO – A "rolling sickout" of AC Transit bus drivers continued for the third consecutive day after 250 operators called in ill Wednesday in a bitter labor dispute between the transit workers' union and the agency, AC Transit officials said.
The "sick out" led to delays, canceled trips on many routes and longer waits by passengers who told the Beat that they were growing concerned about how long the labor action would last.
At the Transbay Terminal in San Francisco, dozens of trips on AC Transit Transbay routes were axed because there were not enough operators to fill scheduled runs, a supervisor said. The missed runs meant many East Bay bound passengers experienced a longer than usual wait for their next bus.
In Oakland, riders also complained of spotty service and delays on some of the agency's busiest routes, including the 51, 40 and 1 lines that criss-cross Downtown Oakland.
Representatives for the Amalgamated Transit Union said that the sick outs are being done by its membership because of a recent labor contract imposition by the district that creates for unsafe working conditions.
Drivers were scheduled to work longer days and on routes that they were unfamiliar with, an ATU spokesperson said.
AC Transit denies the accusations, saying that enacting the contract needed to be done to close a projected $56 million budget deficit.
"It's unfortunate that many operators are still refusing to honor their public duties and that a number of our customers are suffering because of the missed service," AC Transit Interim General Manager Mary King said in a written statement.
The agency said Wednesday that it expected an unknown number of bus drivers to call in sick Thursday — the fourth straight day of sick outs by ATU employees.