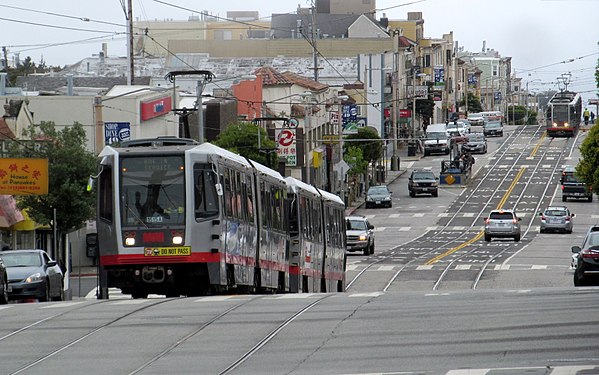 A MUNI Metro light rail train that derailed on the outbound platform of the Castro Street Station caused major delays for more than 9 hours Friday.
The 6:30 a.m. derailment forced a momentary shutdown of all MUNI Metro subway service after it happened and later caused an all-day suspension of service between West Portal and Castro St. Stations affecting the K-Ingleside, L-Taraval, M-Ocean View and T-Third Street streetcar lines.
The accident was cleared shortly after 3:30 p.m. after the train was re-railed onto the tracks and towed out of the subway. Train service resumed before 5 p.m.
After the derailment, motor coaches operating between West Portal and Van Ness Ave. were pressed into service as above-ground shuttle bus bridges bringing passengers west of the Twin Peaks Tunnel to and from Downtown San Francisco on the four affected routes, a MUNI official said.
Passengers complained that they were encountering delays as long as 90 minutes to get downtown from the West Portal Station — a trip that normally takes 20 minutes on Metro trains.
Service on the N-Judan and J-Church Metro lines was not affected by the derailment since neither line bypasses Castro Street Station.