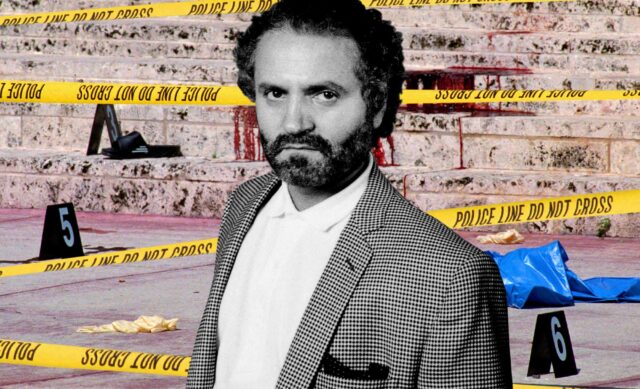 Versace is a popular fashion, make-up, and fragrance brand that today is run by Gianni's sister Donatella, as head of the creative design department. They have a recognizable logo with the head of Medusa, and they create exceptional clothes, accessories, jewelry, and fragrances, and over time, they attracted a lot of celebrities to be their loyal customers, including Elton John, Michael Jackson, Princess Diana, Princess Caroline too, resulting in many pieces that made history.
The best-known one is the green dress Jennifer Lopez wore in 2000, which had recreation and reinvention back in 2023. Gianni had a lot of celebrity friends, and he was the first one who linked fashion to the music world. But sadly, in 1997, he was killed in front of the mansion in Miami, and it's known that it was a man named Andrew Cunanan.
But, that wasn't the end of his empire. Even 24 years later he is one of the most popular designers in the world, and websites like ladypopularstyle.com are always getting inspired by his life and what he built the years he was active on the fashion scene.
The personal life of Gianni Versace
He "came out of the closet" very early, and he lived with his partner Antonio D'Amico from 1982 until his death. It was the murder that split them apart, no matter the personal issues they had through the time. The couple was known about the luxurious parties. It's unfortunate that he was diagnosed with ear cancer just a few months before he was killed. He loved his brother's and sister's children since he didn't have any.
The murder of the icon
In July 1997 it was announced that the popular fashion giant Gianni Versace was killed in front of his house in Miami, and he was pronounced dead in the evening the same day. He was shot in the head. His stylist Dean Aslett saw that, because he stayed in the mansion, and he was waiting for Gianni to come back from his walk. The designer went out to take the morning papers when he was shot.
It's also important to mention that the killer Andrew Cunanan killed four other people earlier, and he committed suicide a few days after he shot Versace. According to the investigation, he was delusional, and he claimed he is Versace's friend and was always invited to parties, to meet the celebrities. It's also believed they knew each other in the past, but no one knows about the nature of their relationship. Surely, Versace's family denies every possible connection between these two people, and no one will have the right answer what was the reason Andrew reached for the gun and killed Gianni Versace.
Anyway, this assassination was an inspiration for the second season of American Crime Story, so the audience can see the bigger picture of his fame and the sad ending of his life.
It's been 24 years now, but his influence is still big. He only woke up that morning and took a walk, just to be killed by a serial killer who was delusional about the friendship with him.
Who was Andrew Cunanan?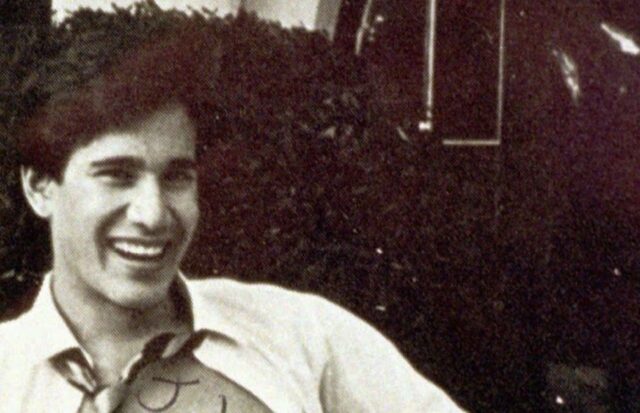 As we said, he was the one who pulled the trigger that ended the icon's life. The investigation showed he was a serial killer who killed at least five people, including Versace, and he shot himself a few days after that, never telling the reason why he did that. He shot himself with the same gun he killed Versace with. But, he was a very intelligent person, and according to some sources, his IQ was at least 147, which makes him an extremely smart and reasonable person, but we all know how that level of intelligence can simply turn things in the wrong direction. Instead of doing something good and useful, he was a prolific liar, who made up stories about being socially active and making friends with celebrities. He also lied about his family, and when his friends realized that, he was left behind. People who went with him to school say he claimed he is a son of a rich family.
Also, he was homosexual, and that's why many people believed he was in a brief relationship with the designer. But, as we said, Versace's family say they didn't know each other, but the two people who know the truth are now dead, and no one can confirm or deny it. Also, he was involved with older men a few times, because he was interested in their money, and he so desperately wanted to be popular and make friends with celebrities.
Also, we mentioned that he killed a few people, including the salesmen Jeffrey Trail, who was his friend but was found beaten to death with a hammer. Cunanan rolled the body in the carpet and put it in a closet. Then, he killed David Madson. They were in a relationship before. He shot him in his head. He also killed the real estate expert Lee Miglin, who was 72-years old at the time. There is no known connection between the two. The last murder before Gianni's was a cemetery worker. Cunanan stole his pickup truck after he killed him. And he did all of that just the same year he shot Gianni Versace.
Did they know each other?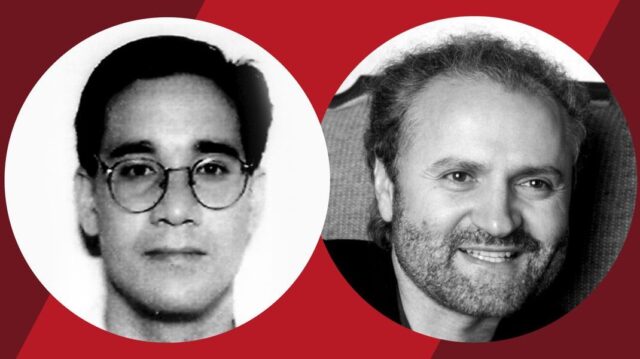 Even though the family says they don't know the killer, some people claim Cunanan was at one of the parties in Italy, and later they met again in San Francisco. Knowing that the killer was always trying to become a part of the elite groups, he probably tried very hard to meet with Versace once again. There is no evidence that they were in a romantic relationship ever, but no one is sure how the killer felt about Gianni. But, people who used to know him to say he was talking about the designer a lot. They weren't surprised when they found out who killed the popular fashion icon too.
It's a sad story, but the world is still happy to have Versace as a brand and enjoy all those exceptional designs and fragrances. Who knows, maybe things would be much different if Gianni was still alive.