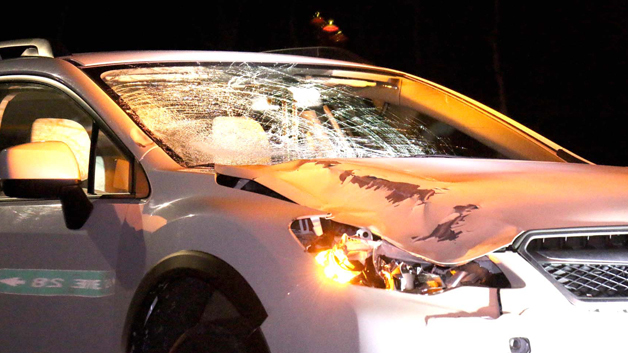 A San Jose woman who was gardening in the front lawn of her home was fatally struck and killed by a drunk driver fleeing from the scene of a hit-and-run accident Sunday morning, police said.
San Jose Police arrested Leticia Daisy Martinez, 29, after she ran over the victim on the 400 blocks of Roading Drive in San Jose just after 9:30 a.m. Sunday. 
Police said Martinez had struck a Honda Civic near Blossom Hill Road and Entrada Cedros while driving a 1999 Chevrolet Suburban SUV before she sped away from the accident without stopping to exchange insurance information.
The driver of the Honda chased Martinez down Snell Avenue in South San Jose, police said, when Martinez lost control of her full-sized SUV while making a left turn onto Roading Dr. She plowed through the front lawn of a home, striking 79-year-old Diana Pundsack and hitting the house, before continuing the escape attempt.
Martinez eventually lost control of the SUV completely and collided into parked Honda Civic on the 5000 blocks of Bridle Way. Police said the driver fled the crash scene on foot along with three passengers who were riding in the SUV. Police managed to capture Martinez and the three passengers after a search of the neighborhood.
Pundsack was gardening in front of her home when she was struck by Martinez, police said. Paramedics arrived and transported her to Valley Medical Center where she succumbed to her injuries from being struck by a car.
Police discovered that Martinez had been driving while intoxicated and without a valid driver's license.
Martinez was booked into the Santa Clara County Jail facing several felonies, including two counts of felony hit-and-run, felony DUI, and misdemeanor driving-while-unlicensed. Police questioned and released her three passengers.