Playing blackjack
Blackjack is a game in which you have 2 cards, and you can choose whether to hit, stand, split, double down, take insurance or surrender. You have many options. But the best thing about Blackjack is you are not facing off against other players, you play against the house, so your chances of winning are higher than if you were playing against everyone else sitting at the blackjack table.
When you play blackjack, be it in a land-based casino or at an online casino such as you will find here, casino.fanduel.com, using basic strategy is the best way to win at blackjack. Combine basic strategy with some clever bankroll management and critical thinking on what to do once you have won, and things really cannot get better than this.
Really, the best thing that you can do is stick to basic strategy and ensure that you have a full understanding of how the game works. There is not much else you can do as any casino game is a game of chance, and even with games such as blackjack which have better odds of winning, the house always has the advantage, even if it is just by 0.5%.
Blackjack strategies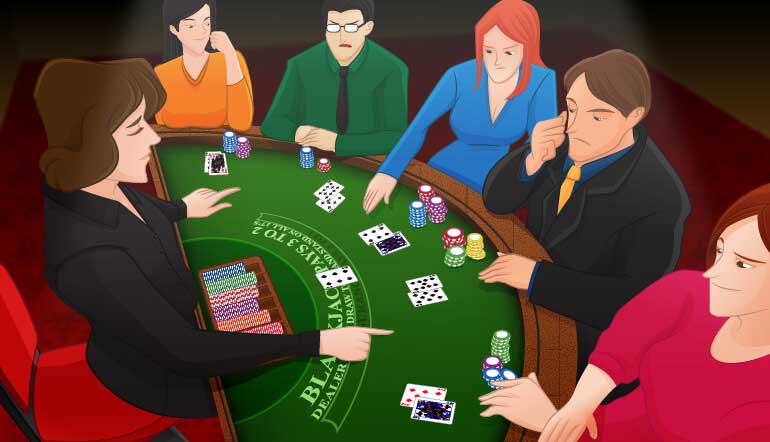 The most basic of blackjack strategies is to simply combine a simple set of rules that tell you the best way you should play each hand that is dealt to you when the only information you have is your hand and the dealer's upright card.
Let's take a look at the terminology.
HIT: This means to ask for another card. You can ask for a hit until you decide to stand, or you bust.
STAND: You can decide that you take no other cards. The dealer can then play this hand.
DOUBLE DOWN: This means that you are doubling the amount of your bet plus an extra card plus stand.
SPLIT: In the case that you have two cards which have the same value, you can then split them into two separate hands. The bet is the same as the original bet, thus essentially doubling your overall bet.
SURRENDER: You can surrender half your bet if you think that you are likely to lose your hand.
INSURANCE: If you find that the dealer's up card is an Ace, you could take insurance. This is a bet that is half of your original bet, and you simply wager that the dealer will get blackjack.
Blackjack is a mathematical game, so understanding the basic mathematics of the cards is important, remember your aim is to make 21 or as close to it as you can.
The dealer will also have to play in a certain way as well. If you bust or surrender, then the dealer automatically wins, they will also win if the total value of their hand is closest to 21. If the dealer has 16 or less than they must hit, if they have 18 or more they must stand. If a dealer has a hard 17 then they must stand, yet if they have a soft 17 they must hit.
Betting patterns
How you bet will also influence your win. Do not get overconfident and start throwing money around. Betting the same amount for every hand is actually a smart move, especially for blackjack rookies. Once you have a good grasp on the game, and you know how to deal with having multiple hands, you could be a bit more sporadic with how you bet.
You could be more cautious, and if you do this you are likely to boost your wins. This means that every time you snatch a win, you raise your bet slightly and play again. This means you never bet money you can't afford to lose, and you will survive even if you have a cold streak.
On the other hand, you could be more aggressive, and play the Martingale system, this is something that invites you to double the size of your bet whenever you lose. Doing this means you risk losing a lot of money, but all you need is one good win to secure a decent profit.
We recommend the more cautious approach, but it really is up to you.
When should you surrender?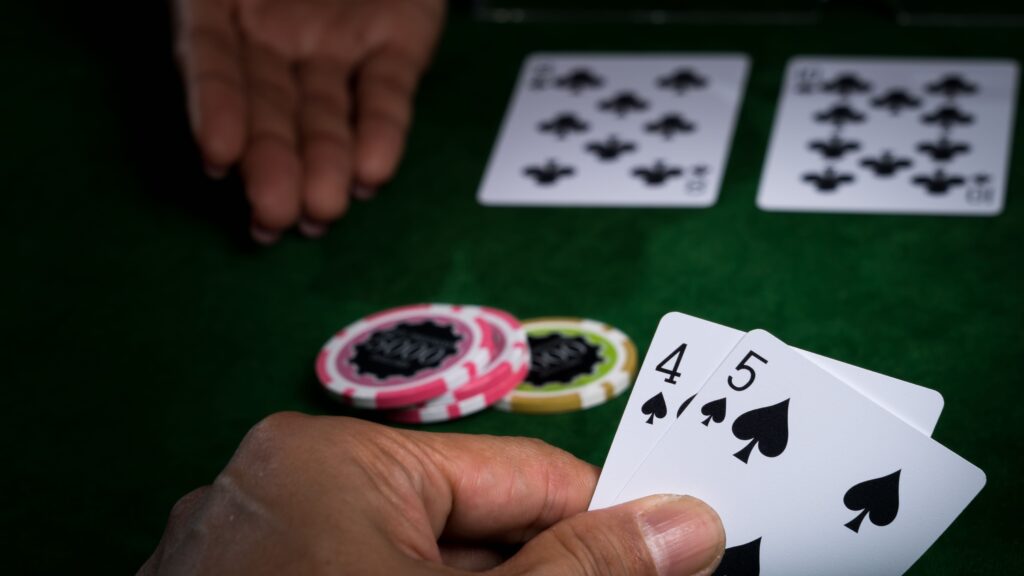 Surrendering may seem like a bad option in blackjack, however, it can actually be something of a weapon. If you use this play appropriately, then you can actually reduce the house edge.
This option gives you the opportunity to give up your hand and forfeit half your bet after the dealer checks to see if they have blackjack. You could also surrender early, allowing you to give up your hand before the dealer checks to see if they have a blackjack, although this isn't an option everywhere.
You should only surrender when the opportunity to do so has reared its head, using the surrender properly can reduce the house edge by a good 0.7%. As blackjack is a percentage and edge game, the only way you can really snag yourself some consistent wins is to use any means you can to reduce the advantage of the house. This is why you have the surrender option and why you should use it wisely.
There are, however, some rules around surrendering.
You can only surrender under any two -card total.
You cannot opt for a surrender once you have acted on a hand.
Pretty simple right? You can use good strategy to surrender as well. You can surrender a hard total of 16 against a dealers 9,10, or Ace, and you can also surrender a hard total of 15 against dealers 10 or Ace.
These are the only real scenarios in a game of multiple-deck blackjack where you should surrender your hand. With any other hand, you should play it following the basic strategy for blackjack.
The easiest way to win is to have a good strategy, not be greedy, and think through any decisions before you make them. Do all this, and you are more likely to win, and go home with a decent wad in your pocket.