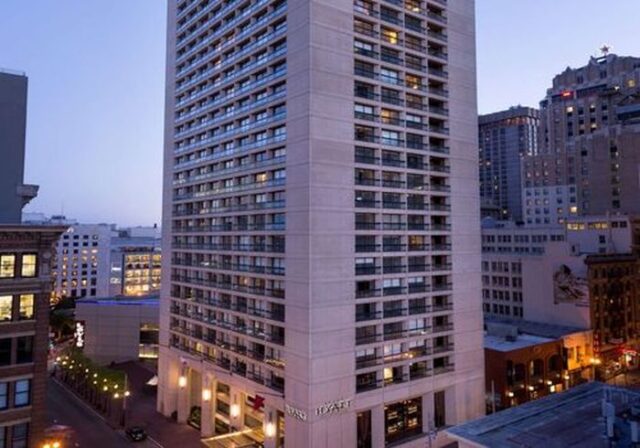 Look up, San Francisco.
Or else you'll miss the dozens of courageous charitable superheroes who will spend Saturday morning rappelling off the 38-story facade of the Grand Hyatt Hotel in San Francisco's Union Square.
It's a 425-foot drop from the rooftop to ground-level, already attempted by a handful of daredevils Friday afternoon to raise money for the nonprofit organization Over the Edge, which will direct the money towards Special Olympics.
Each individual rappelling down the hotel has helped raise $1,000 for the nonprofit, and to reward their charitable donation: the once in a lifetime chance to scale a San Francisco skyscraper.
Already, 90 people have signed up for Saturday's chance to rappel down the building exterior starting at 9 a.m.
The hotel is located near Stockton and Bush Streets north of Union Square.