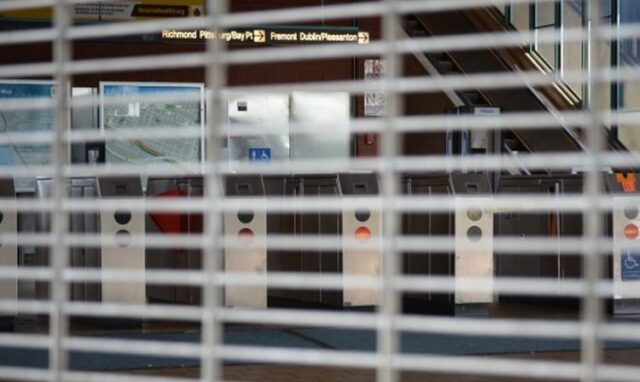 At the urging of the state's labor secretary, Bay Area leaders and other politicians, BART's two striking unions and the transit agency returned to the bargaining table Tuesday night.
However, hours of talks facilitated by a state mediator were not enough to prevent the strike from entering a third day.
"We are sorry that the actions of ATU and SEIU have caused such a tremendous disruption to the people of the Bay Area," BART officials told riders, warning them to seek alternatives to get to around without train service Wednesday morning.
Both sides remained far apart on wages and benefits. Union leaders are demanding a 21.5 percent wage increase over the life of the new contract, according to the agency's calculations. BART's latest offer included a 5 percent raise over four years that could increase to 8 percent if ridership and budget projections come out as planned.
Union representatives said the offer wasn't good enough and walked away before a Sunday night deadline, leading to the first BART strike since 1997.
"At least then, the management was trying to talk to the union, but now it seems like they're shying away," said Augusto Escoto, a 23-year veteran BART fare collection technician who picketed in front of the Lake Merritt BART Station Tuesday.
"For the riders, I hope this will be settled as soon as possible," he said.
Commuters grow weary
Hordes of Bay Area commuters packed into buses, crowded onto ferries and lined up by the hundreds at casual carpool pick-up spots again Tuesday. Travel times during the most congested parts of the day doubled — and in some cases tripled — for stranded BART riders commuting between the East Bay and San Francisco.
AC Transit officials said the agency would continue providing additional capacity on its Transbay routes, but warned commuters again to expect full buses and long waits.
"It's really bad," said Jackie Torres, 39, of Oakland.
Torres said it normally takes her 11 minutes to get from her West Oakland home to her job as a stylist at Macy's Union Square in San Francisco. Since Monday, her commute has grown to nearly two hours because of long waits for BART's free shuttle buses from the West Oakland Station into San Francisco's Temporary Transbay Transit Center at Beale and Howard Sts.
"Then there's the walk from the terminal to my job," she said. "We really need BART back."
"It's taking me two hours each way," Joan Jing said as she boarded a BART shuttle bus to Fremont at the West Oakland Station Tuesday. "I'm losing time for everything, time for exercising, time with the family."
Drivers who chose to avoid the public transit alternatives and brave heavily congested streets and freeways had it even worse. San Francisco's already congested Financial District was completely gridlocked during the afternoon and evening commute hours. It took some drivers an hour to travel from Embarcadero and Washington Sts. to the Bay Bridge on-ramps at 5 p.m. Tuesday.
What you can expect Wednesday
More long lines and crowding on AC Transit's Transbay buses.
More long lines for ferries between Oakland, Alameda and the Ferry Building in San Francisco.
Heavier traffic, earlier in the day, especially during the afternoon in San Francisco where many commuters are eager to start their four-day weekends .