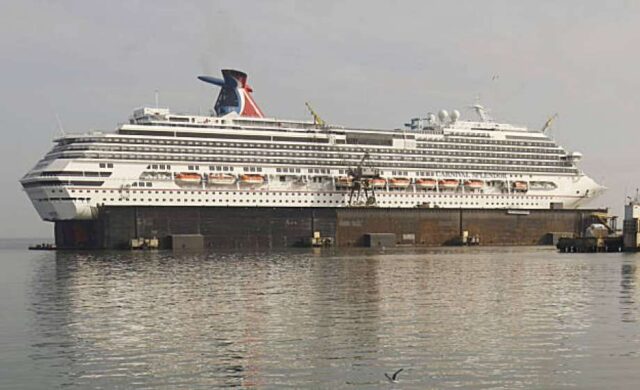 The cruise ship that caught fire 150 miles south of San Diego and stranded a boat load of tourists on the Pacific is set to sail again after undergoing weeks of repairs at the Port of San Francisco.
The Carnival Splendor will leave the dry dock at Pier 70 Friday after its engine system was repaired which restored power to the crippled ship.
The Splendor was towed to San Francisco for the repairs on January 23, according to port officials.
The ship infamously broke down during a cruise in November 2010 in the middle of the ocean losing its power supply and communications capacity.
The cruise liner was eventually towed back to port in San Diego after being stranded for two days in the ocean.