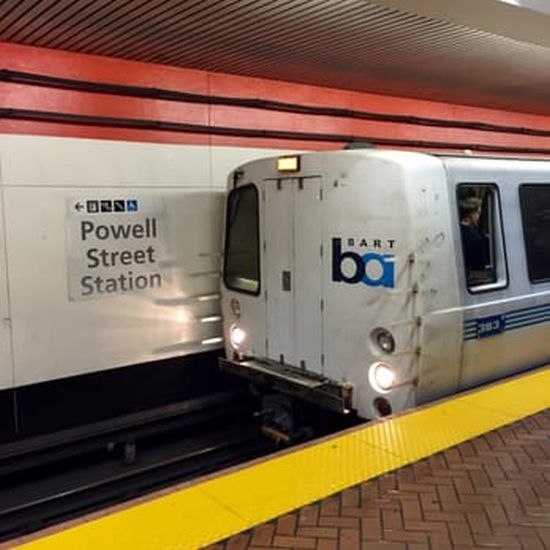 San Francisco Police officers and firefighters briefly cleared the Powell Street BART and MUNI Metro Station after numerous people were overcome by pepper spray, a fire dispatcher said.
Emergency personnel received a call about an unknown irritant that was disturbing passengers at the station shortly after 6 p.m., according to the fire department. Four of the affected victims — including two passengers and two MUNI Metro station agents — were sent to the hospital for treatment, but all were expected to recover, an agency spokesman said. 
Other bystanders, including two children, were also sprayed but did not need to be transported to the hospital, police said.
The station was partially cleared while the Fire Department's Hazardous Materials squad determined what the irritant was. A witness told the Beat that the release occurred at the MUNI Metro fare gates of the station.
The station was fully reopened after 6:30 p.m., the dispatcher said. Service on BART and MUNI Metro was not delayed because of the emergency response.
The person who released the pepper spray had not been identified and is still at-large, police said.