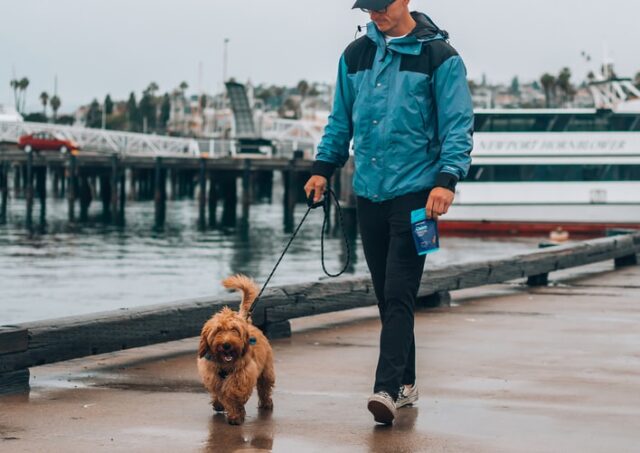 You may have moved to the new neighborhood or don't have enough time to take your dog out for a walk. Well, you can hire a dog walker! But now the question arises, how to find the perfect dog walker in San Francisco, CA who will handle your dog with care and complete professionalism. It all comes to the little requirements of your dogs, such as the time he needs on a walk, how he behaves with other people and nearby dogs, and the most important, the kind of place where he loves the most to roam around freely.
Other important things to consider while finding a dog walker
As we stated about how your dog may have a few requirements, dog walkers also have a few points which might affect their pricing and acceptance for walking your dog. According to 360dogwalker.com, there are many breeds that they may not be able to handle, the amount of time you want them to take your dog out for a walk, places where you want your dog to walk off, and places you don't, other than that there are many small things which can be discussed.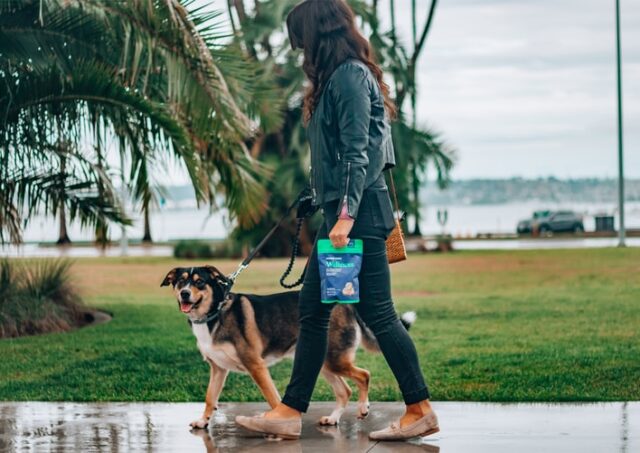 How to find a dog walker?
Now that you've done your homework, you are ready to hire a dog walker! However, it is integral that you take the necessary steps to protect your beloved pet before they leave your care. Accidents are a simple fact of life, and there is no better way to ensure the safety of your pet than pet insurance. Explore insurance options with trusted industry leaders like Bivvy, who love your pets as much as you do. With your pet insured, leashed, and ready for some fun, here are some of the easiest ways to find the perfect dog walker for your pet!
Get referrals
Ask your family members and friends if they know any dog walker, being in contact with them, the dog walker you'll get will be a trusted one and a bit of discount may come on the way with them! Other than that you can ask the local vet or the hospital if they know any dog walkers. You can also put a leash on your dog and go to a dog park, where it's definite that you'll find a dog walker or two and even if not, strike a conversation with a few of the dog owners and you might get a referral from them! Here are 8 things dog walkers wished you knew before hiring them.
Dog Walking Apps
These kinds of apps are pretty good if you don't want to get in the trouble of manually scouring your location to find one. You can simply turn your phone's location on and these apps will look for registered dog walkers and even some companies who provide these services. They are available 24/7 and easy to use. Some companies have their apps where once hiring a dog walker, you can also track them and get some updates from them directly.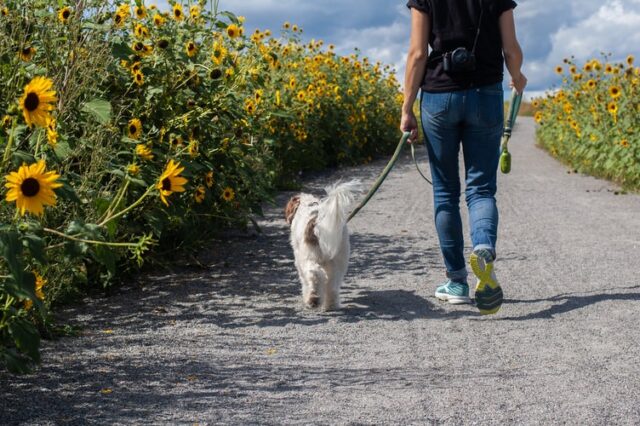 Ask a neighborhood kid
College kids are constantly looking out for small part-time jobs to earn a bit of money. If you own a dog who is easy to handle for a beginner and is friendly, then you can ask them, they might even do it for free but a bonus is always appreciated. Other than that, they'll also care about your dog more and if they know you, the dog will feel comfortable with them from the start.
Directly hire a way-to-go professional
You can search on google for nearby dog walkers and hire them. They are true professionals who are into this business for years and instead of just dog walking, can do a lot more work if provided with an extra fee such as cleaning your dog's poop, doing work or two of your house such as giving the dog his food, water, treats, etc.
What to do after finding a dog walker?
There might be a few people who would call themselves true professionals and don't even know the name of your dog's breed! That's why you must ask a lot of questions and interview them carefully, after all, you're paying them and your dog needs a perfect lovable dog walker.
You can ask them questions such as: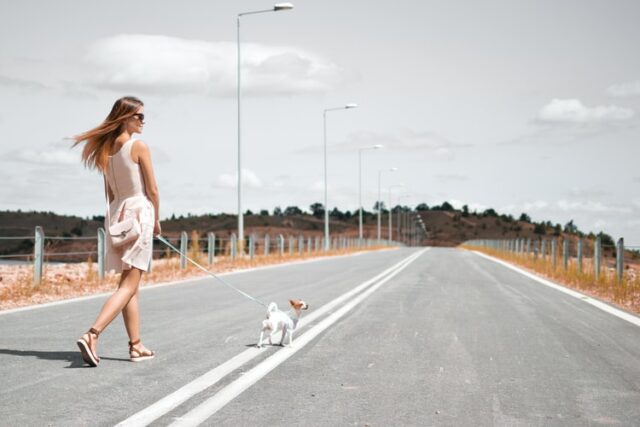 How long have they been in this profession?
Which dog breeds have you worked with?
Are they holders of any kind of certifications or not?
Do they walk dogs in groups? If yes then how do they check if the dogs are comfortable or not?
Do they know if the dogs started fighting then how to stop it or prevent it?
How much time is guaranteed per walk and if they couldn't make it on time then what happens?
These are some basic ones, you can always look out for more and get more answers out of them if needed.
Watch them if they behave well with your dog
They may easily pass your interview and get the job, but after that, you don't have to leave everything on them. Follow them at the start for a few days and make sure they don't even get a hint of it, stay a bit far and check if they are handling your dog with care, because dogs need love to stay fresh, if they are shouting on them too much or behaving way too strict, then its the red flag. Also, see if they are maintaining their promise regarding time. They may just go to a park and sit on a bench and not let your dog, or they may not watch your dog while it's off-leash and end up losing him.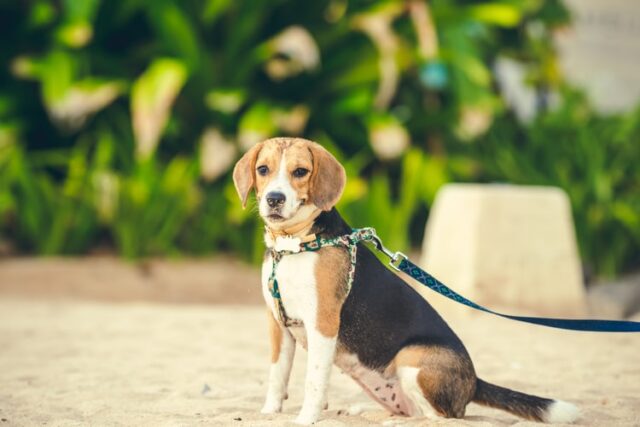 How to check if your dog is comfortable around the walker?
This is one of the most crucial steps which should be performed by you. While following them at the start, your dog might be a bit afraid of them, but if this continues for more than 5 days, then it's a red flag that your dog doesn't like the walker, the reason could be anything but you should then lookout for another dog walker.
What cost should you expect per walk?
It can go from 15$ up to 45$ per walk. If you're living in a more city-based area where parks are situated far, then cost may increase. There are many more scenarios where costs may increase, that's why it's best to compare a few dog walkers instead of just hiring one directly and end up unsatisfied later on.